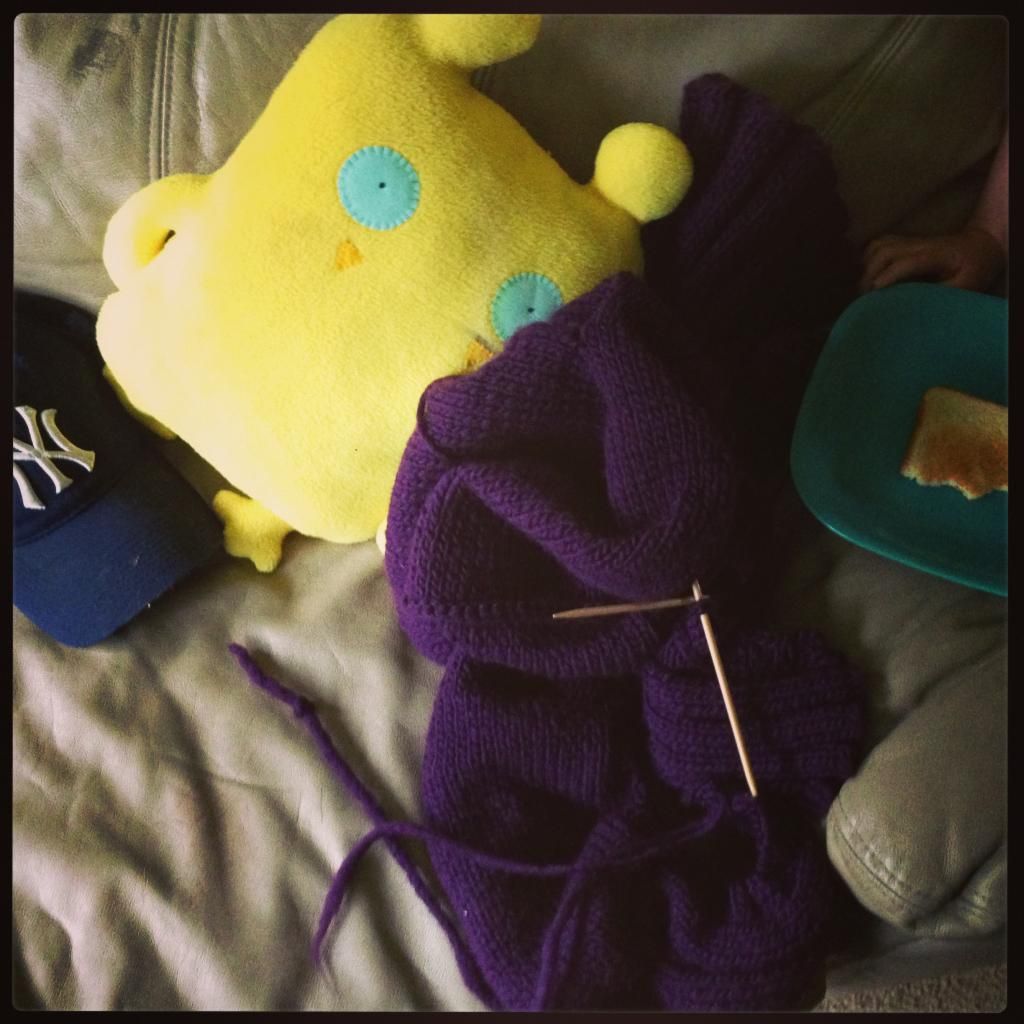 On the needles :: #1's sweater will only be on the needles for some part of today! I'm casting off!!! I'm thinking this thing is going to take FOREVER to block so I'll have plenty of time to find a zipper before setting in the sleeves, sewing up the seams and sewing in that zipper...I read and watched some tutorials and I think doing the zipper won't be too big of a deal (how did people learn to knit before you tube!). Next up is
Mr. Wiedz's sweater
. I'm going to set a goal of finishing it this summer. Since the sleeves knit flat I'm thinking the two at a time advice would be perfect here. #4 has also been waiting patiently for his turn so I think I'll start a sweater for him since I need some car/easy pick up-put down knitting (Mr. Wiedz's sweater is not that).
On the nightstand (kindle) ::
Book Three
of the
Mortal Instruments
series. When I started book one and book two I told myself I would only read that one...sometimes a series gets a little too predictable. But wow! good books. Into number 3 and really enjoying them!