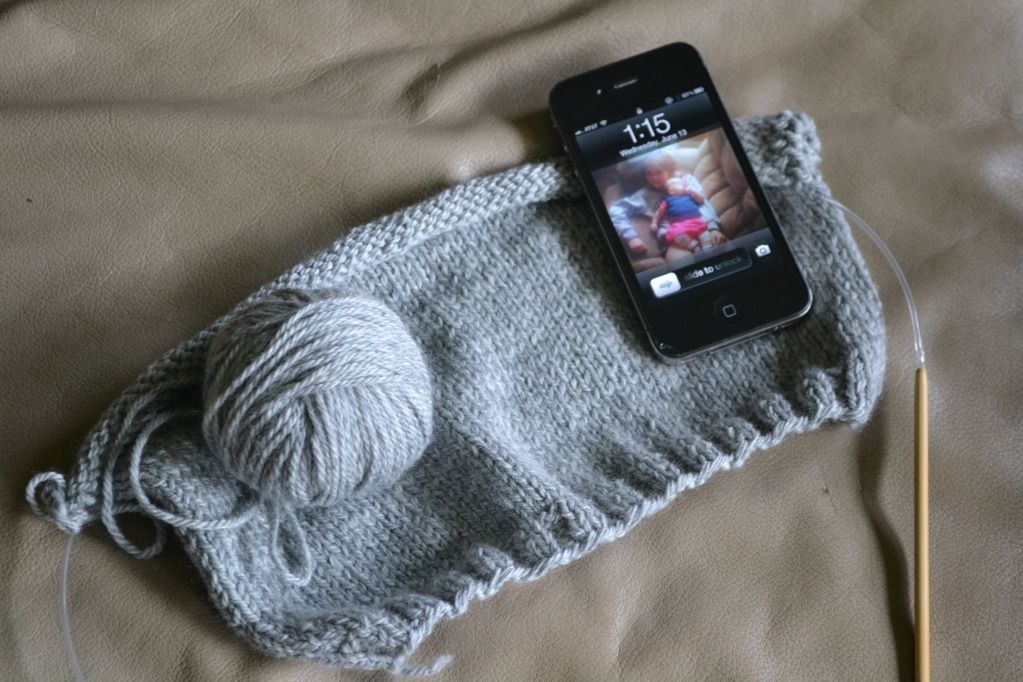 On the needles :: I didn't get as much knitting (or reading) time this week...last week must have been a fluke but I have been working on
#5's vest
. I should be able to finish up the ball of yarn in the next few days. I must also work away at Mr. Wiedz's sweater as I promised myself no trips to the yarn store until I needed more yarn for that project.
On the nightstand :: I read a free kindle version of
The Perfect Blend
, I did not think too highly of it, glad I didn't purchase it but it was short and I wanted to know enough about what happen to finish it. I figured out how to download books from the library to my kindle but the options are pretty limited, I did find
A Brief History of Montmaray
and so far it is pretty good. AND I found a great thing at the library when I took the kids last week...an adult shelf right next to the check out counter! The one thing that is most difficult about our library is even though it has a beautiful children's section the adult section is upstairs and far away from that children's section. In order for me to check out books I have to haul everyone up there and put up with the stares of the patrons up there who think I'm nuts for having this many children and/or bringing them to the library. I know I can request books but if requested books aren't picked up by a certain date then the library charges a fee and I've experienced requested books being available all sorts of days other than the ones I'm there so that makes for extra trips to the library...not as convenient as it sounds. So from this shelf I found two books to check out...haven't even taken them out of the basket so have no idea if I scored or not.