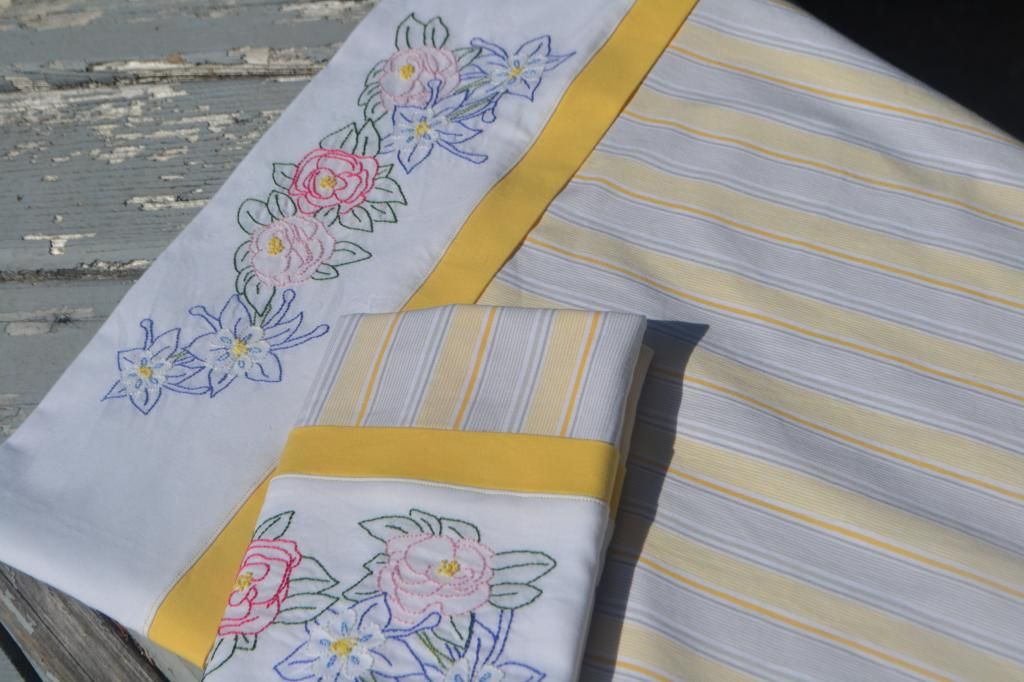 Mr. Wiedz and I attended a wedding last September of some dear friends. I brainstormed quite a few options for gifts...can't even remember them now but I do think I was thinking KitchenAide mixer at one point.
Mr. Wiedz suggested our traveling to Alabama for the wedding was gift enough. But I couldn't really go to a wedding empty handed.
I thought a compromise would be a hand-made gift. Some of my most favorite wedding gifts are the embroidered pillowcases we received so I decided to go that route and started brainstorming designs.
The groom was from Colorado and the bride was from Alabama so I decided to draw the two state flowers intertwined. Columbine and peonies.
It took longer than I thought it would to embroider the design so we did attend the wedding empty-handed. And it took a really long time for me to decided what kind of body fabric I wanted and to actually purchase it. Then it took even longer to sew the pillowcases together (the sewing took a couple sessions one day but the fabric sat in a pile on my desk for awhile then washed but hanging for a few more months). Finally almost a year after the wedding I was able to get these hand-made beauties in the mail for the happy couple.
I love how they turned out and intend this to be my go-to wedding gift in the future.