Back in Week One the boys and I started our 2013-14 school adventure with a sweet book,
Make Way for Ducklings
. I had never read this book before. It is a sweet story and was fun to read all week.
We talked about Boston Mass. and found it on our map. I printed out little ducks; we colored them, labeled them with the names from the book, then put them in alphabetical order. We also colored Mr. and Mrs. Mallard. #4 had free play with all of our ducks, acting out the story, putting them in order, etc. I made an -uck
word can
and we practiced that word family. We also talked about our address and worked on memorizing it (we moved and so everyone needed to work on this new one). We mapped out the mallards path and also mapped our route to church.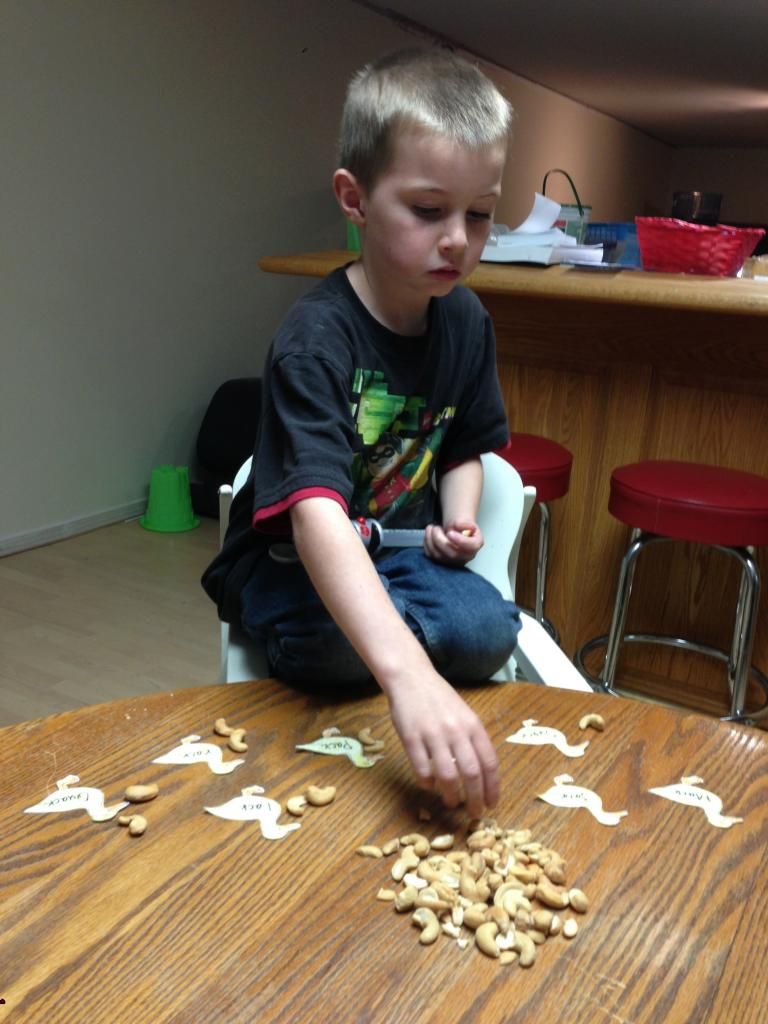 We used cashews (we didn't have any peanuts) and worked on counting and grouping.
And we found all the ways to make eight by adding (
printable
here from Rulin' The Roost).
As a special treat we followed
this
recipe from The Country Cook and made Boston Cream Cake as our treat/after school snack on Friday.
My
Make Way for Ducklings
pinterest
board.
It was a great way to start the year!