Oh, it has been so long!
But, not looking behind...forward only!
Yarning Along again with
Ginny
...here's what my pile is looking like.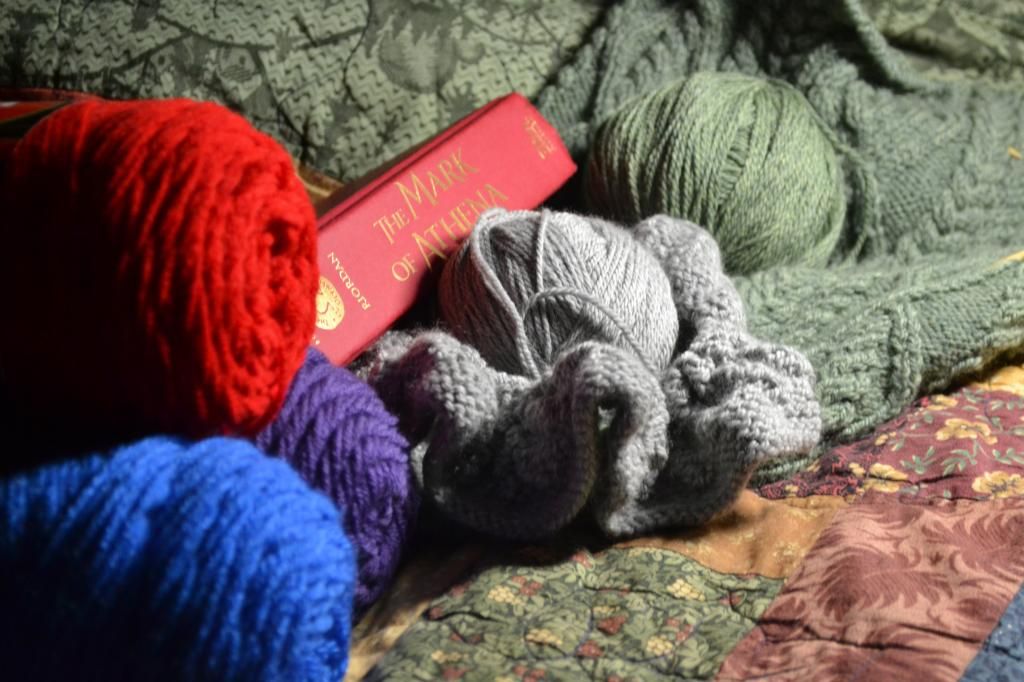 On the needles :: I've pulled
Mr. Wiedz's sweater
out and am going to get motivated to work on it again...Mr. Wiedz says it's all he wants for Christmas. Since that isn't going to happen I'm not moving too quickly. All these other, faster, knits are jumping ahead in line. Unfortnuately, I've made a major first-sweater mistake and didn't buy all the yarn at once for the sweater. Of course at the time I was starting this project I only had the money for the two skeins I bought, but now that I've gone back to the yarn store for more yarn I see that the dye lots do matter (look at how much yellow there is in that new skein...that's pretty true color thanks to my
Stella Lamp
) and now Mr. Wiedz will have a two-tone sweater. I'm trying to get over it. We'll see if I ever let him wear it...
I'm also starting on my small list of handmades for Christmas. I'm working on the
milanese loop
for the babysitter using
this
yarn in pewter.
I
pinned
this idea from pinterest for crocheted
bowls
and
balls
that I'm going to do for #6 for Christmas. I found half the yarn at the local craft store and I'm ordering the other three colors so I can have a bright rainbow.
On the nightstand :: I've finally gotten my turn with
The Mark of Athena
now that #1 is finished. I just don't have the reading time that I used to so I'm going super slow even though it is a great book. The boys and I are reading
Foundlings
aloud (somewhat reluctantly on some parts) and #2 and I are very into it.