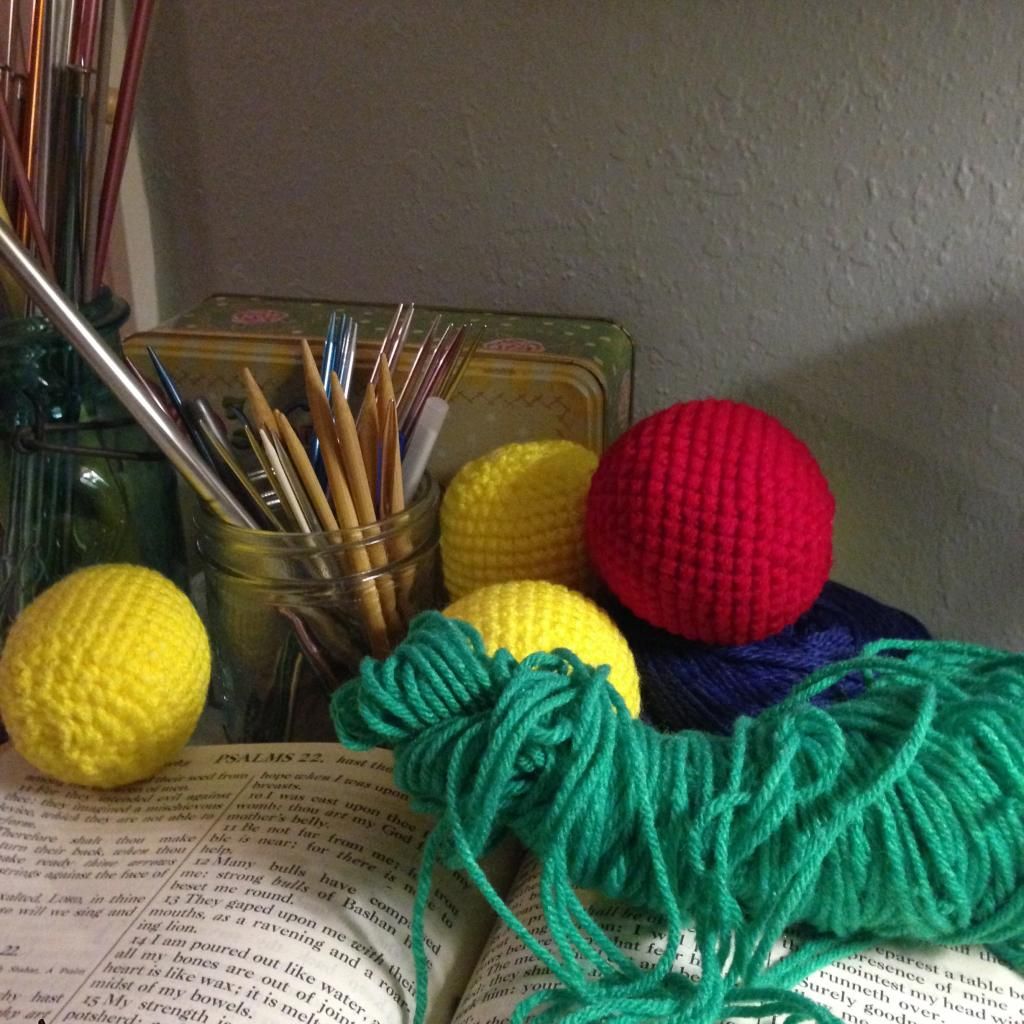 It's been so long since I've posted a
Yarn Along
. Hopefully I'll get a chance to post about a finished project later this week...
On the needles :: I'm working on crocheting balls for
Operation Christmas Child
boxes. I got the idea while finishing my last project and thought this would be a good way to use up stash yarn I have in a bunch of fun, bright colors and I even have a bag of stuffing stitting here not being used...I found
this pattern
by searching pinterest but there were about a million. I'm using the instructions for the smallest ball and I still think they are a good size. I'm hoping to make 3 for each box we'll be making...we'll see if I can find that many once it's actually time to put the boxes together.
On the nightstand :: I've been wishing lately I had more time to read...I'm really enjoying both of my books and I've pinned a few reading lists that I'd love to look into more. I'm reading
Radical
for a book club and I'm reading
The House of Hades
because I've read all the other books in the series (and they are SOOO good). I wish I had read ahead of #2 in his
readers
...maybe if I order the
next set
I'll have time to get ahead of him a little bit.