Joining Ginny at
Small Things
...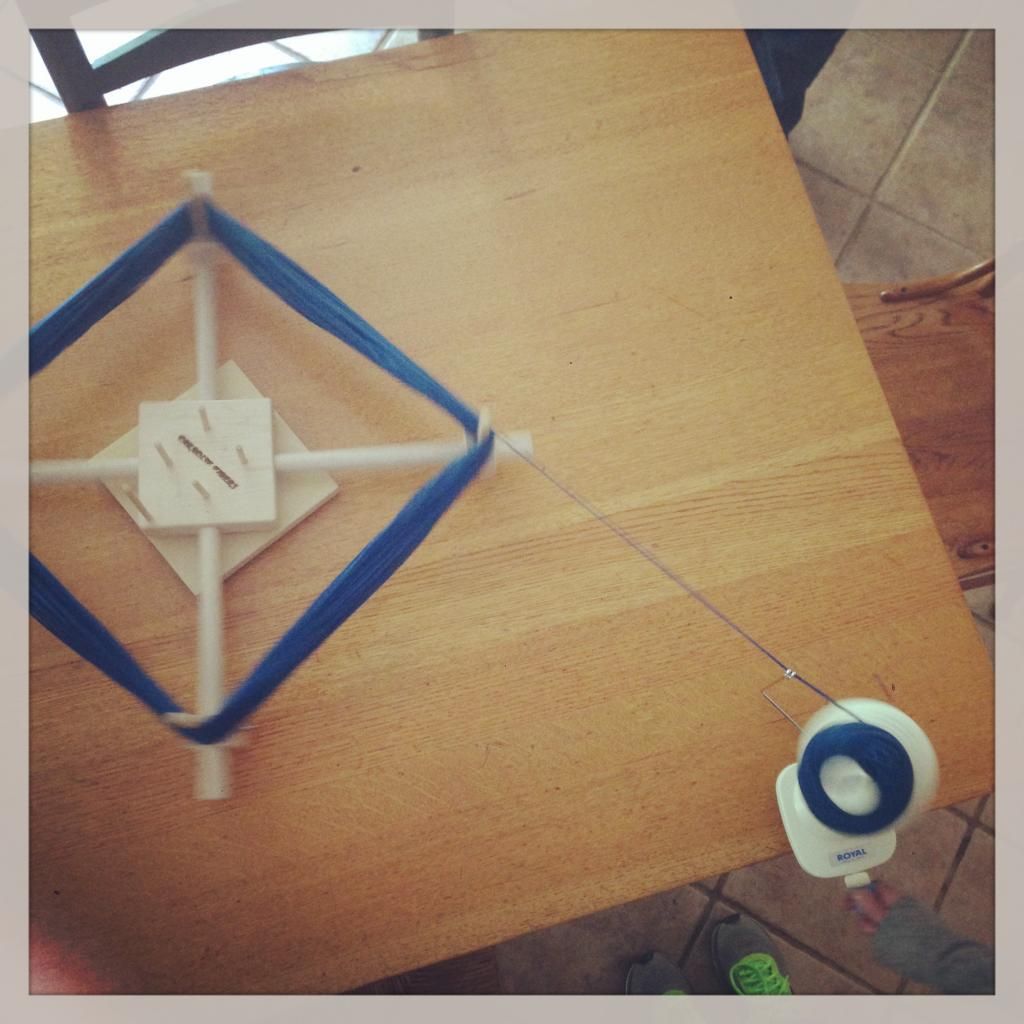 The downside of a swift is now that I have the ability to ball my own yarn so easily I find myself balling and then starting new projects...
On the needles :: right now there is too much on my needles. I've picked
Mr. Wiedz's sweater
back up. I took a new knitting friend to the yarn store the other day and while there picked up all the yarn needed to finish Mr. Wiedz's sweater so I won't have dye lot issues again. I'm working on my first
Milo
for #6. I wanted it a little big so it would fit her next fall so cast on for the 3T size. My yarn must be not worsted like the label said because the vest will fit her sometime between 4-5...maybe she'll wear it the first time she goes to kindergarten! Found yarn I know will be the right weight and will be casting on another one...they are great to knit! I started a hat for #4 yesterday...all mama-made beanies were too small for him the other day and he's desperate for a soccer practice hat. #3 will be after that. I also gathered all supplies necessary to make a
mason jar cozy
for a birthday coming up. Hmmmm, I must have cast-on-itis!
On the nightstand :: Got
The Maze Runner
(affiliate link :)) on my kindle after seeing the trailer for the movie coming soon. So far great book but I don't allow a lot of time in my day for reading so it's going slow.