"[A] heavy-footed brown bear whose heart is soft as butter," Boris is unhappily employed at the animal hospital. When he sees an ornate poster announcing that his friend Max, "the celebrated dancing bear," is about to tour St. Petersburg, his discontent overwhelms him and he can't control his tears, even as he bravely struggles to congratulate Boris. But Boris, too, is soft-hearted, and he sets about teaching Max to dance." - Reed Business Information
Another Celebrated Dancing Bear
was such a sweet book to row. Both the boys enjoyed reading it each day and we had fun with the activities. I had more planned and of course a cooking/treat idea but the end of this pregnancy is causing a lot of those "extra" and "fun" activities to fall away.
Centers ::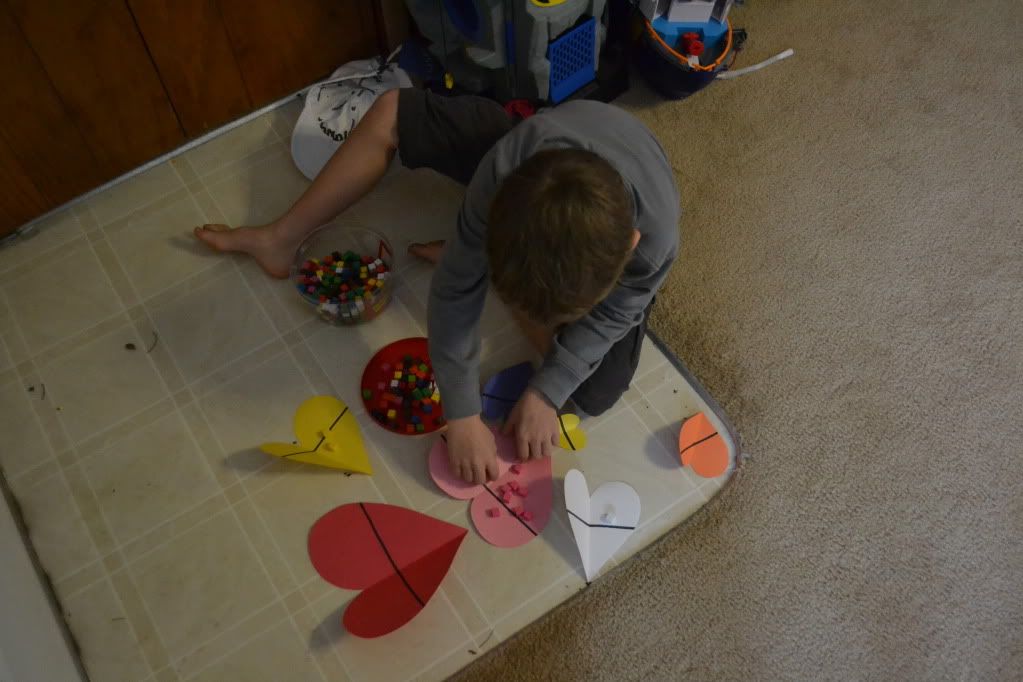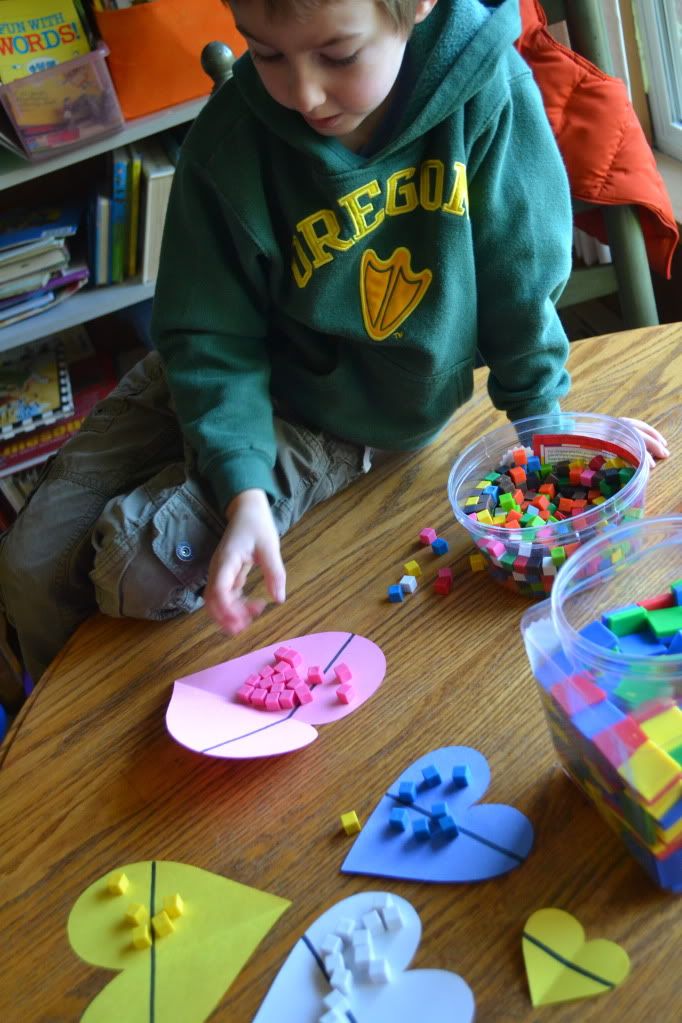 We "rowed" this book during the beginning of February so a lot of my center activities were based on Valentine's Day. I found the idea for chocolate scented playdough from
counting coconuts
. It was a big hit! I found the
measuring hearts
on
pinterest
. They weren't used so much for measuring but there was a lot of color sorting done. I also made a red sensory bin (idea from counting coconuts, again) that got a lot of rotation. The boys seem to enjoy the sensory bins and since I don't have them down every week or even a whole week they are excited when it is down.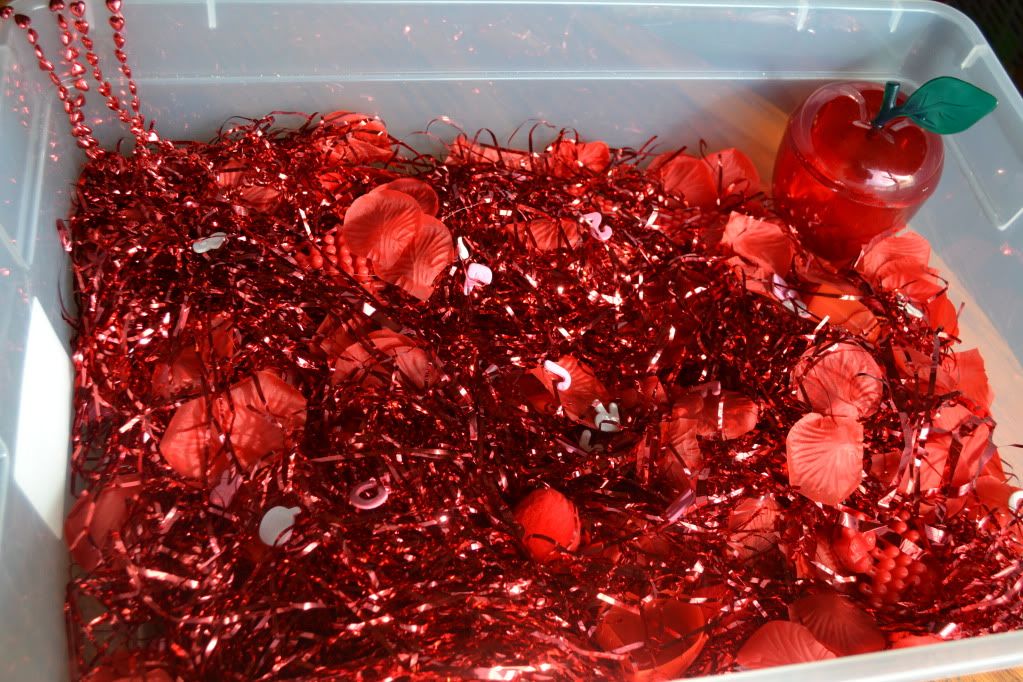 Seatwork ::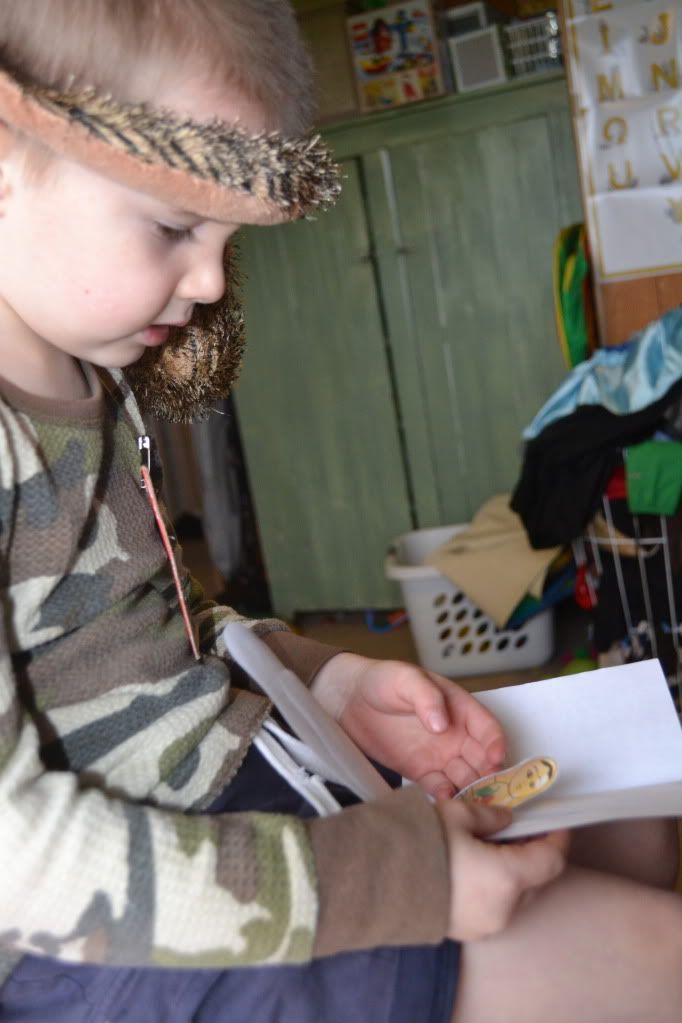 I love the stuff snake wrapped around his head and that he's wearing his
pilgrim badge we made awhile back. He's so awesome!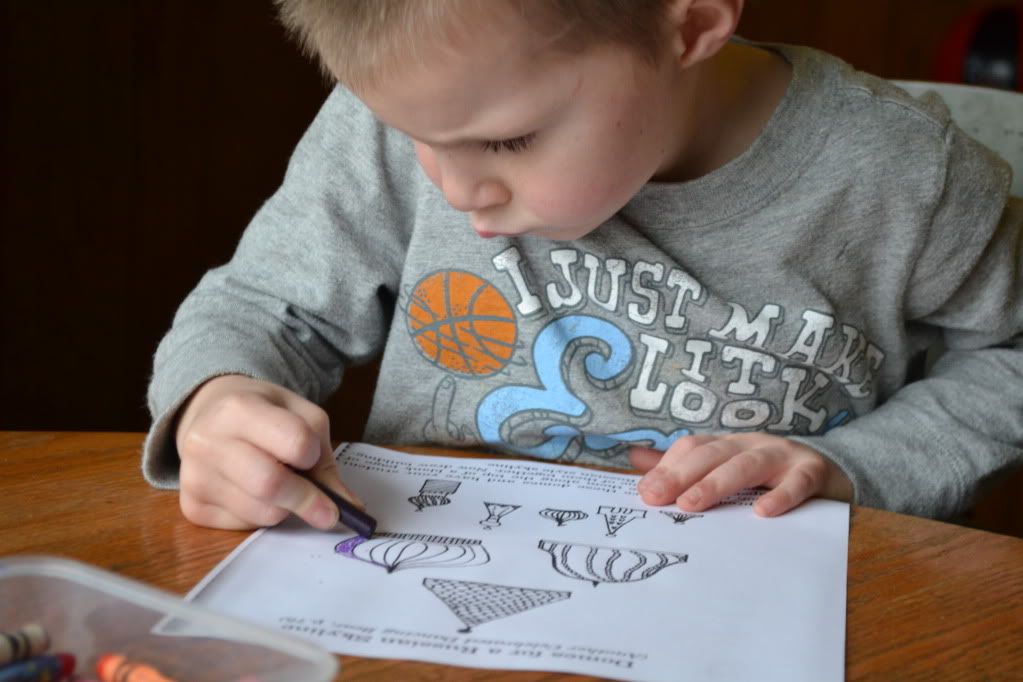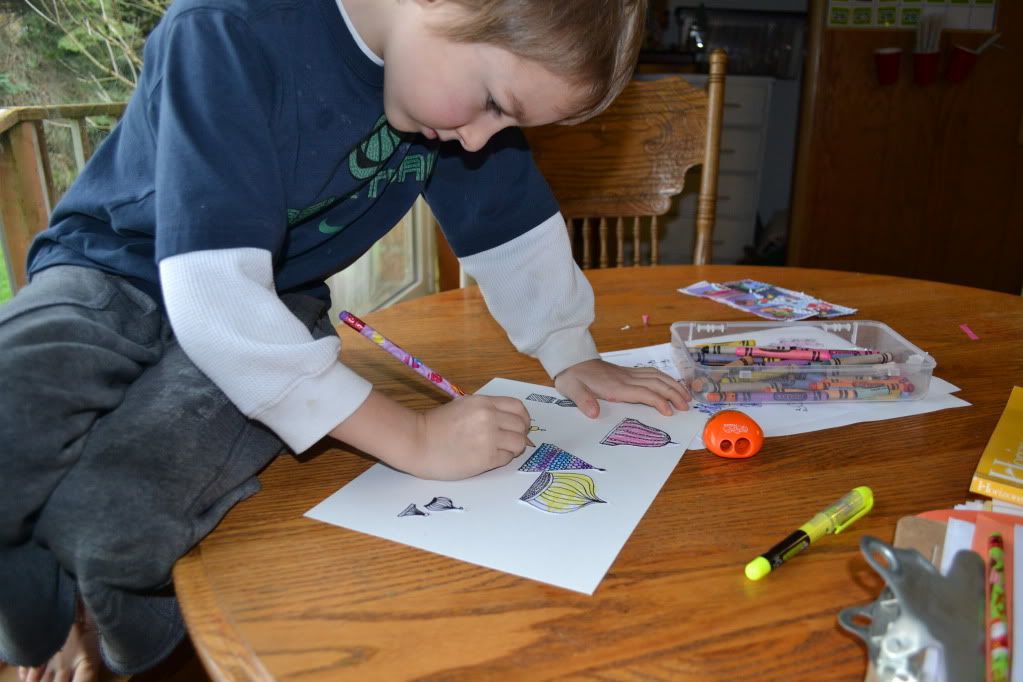 I found a lot of printables to go-along with this book at homeschool share. We talked about Russia's culture and things Russia is famous for; the ballet, the onion-dome buildings, the stacking dolls. We colored a flag and found Russia on our maps. I wanted to make bear claws for a snack or have a teddy bear tea party but both of those wonderful ideas never made it.
All About Reading and ABC Animals ::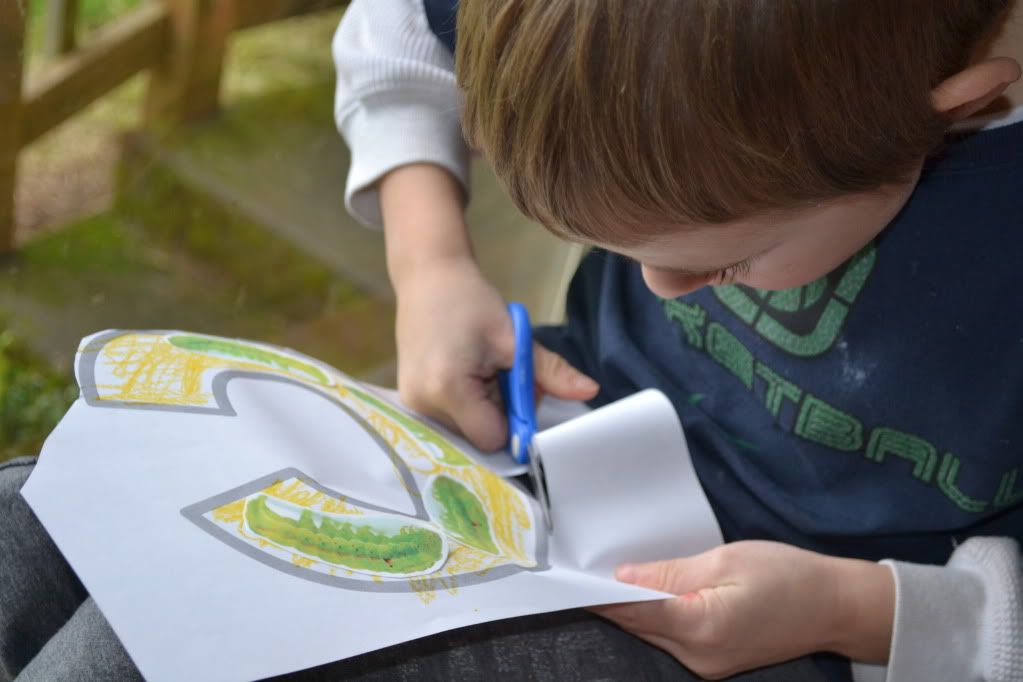 We worked on Lesson 3 in
All About Reading Level Pre-1
and did the Letter C from
Carisa's ABC Animals
. I'm really enjoying using these two programs and have noticed an improvement in both #3 and #4's letter recognition, sounds, reading, and awareness.
Links ::
Homeschool Share
- printables (when I got the link it looks like they have changed their site layout. I haven't explored the new setup so I'm not sure if the printables I used are still there.)
Linking Up ::