The Clown of God
was such a great book. I was really surprised when we got to the end the first time but the boys and I enjoyed the book and our week of activities with it.
Seatwork ::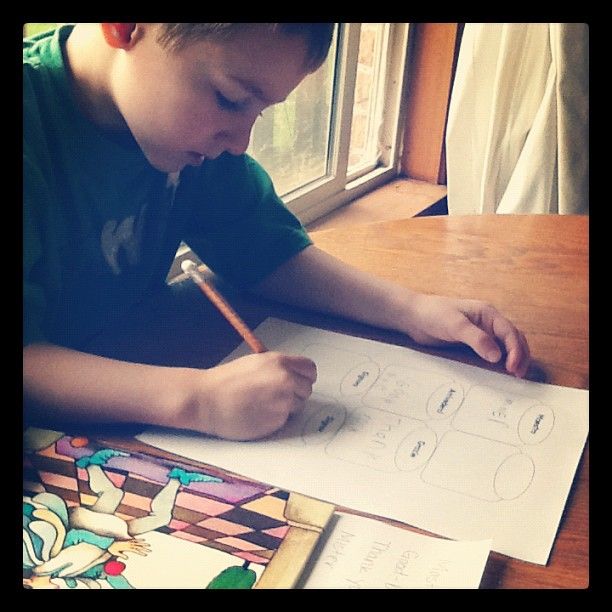 We did quite a few printables and mini books for this row, I just didn't take pictures of any of it. We did a map and a flag for Italy of course and learned some Italian words. I even played Italian music on Pandora during center time.
I love this picture, it is so him.
Face painting to look like clowns. Giovanni paints his face for each performance so we got out our face paints and made ourselves look like clowns. The boys thought this was great :: I'm not really great about getting out this messy activity. They added their own costumes throughout the day and stayed dressed up for the rest of the afternoon.


We also made
stained glass cookies
(not the same link I used but similar approach and type of cookie) which turned out tasting pretty good but didn't look as pretty as I thought. I think we needed more life savers and perhaps not as finely smashed but everyone liked them.
You can see I ran out of week and did face painting and cookie baking on the same day...I blame end of pregnancy tiredness on not getting it done earlier that week but mommy-guilt of wanting them to have these experiences so let's do it all when mommy has any amount of energy. Something must be working, as I started this post #3 saw the cover of the book at the top and said, "Oh! I remember that book." That's the point, right?

We rowed this book February 27-March 2, 2012
Links ::
Homeschool Share
:: printables and ideas (when I went to get the link I saw that the site is set up differently, I'm sure there are a lot of the same/wonderful printables in the link but it's not the same way I found it when I was doing my planning/printing.)