I'm sure this post could be a "tale" but I'm not feeling particularly wordy today. But I did want to document and share my baby quilt for #6 and as with all things #6 it includes a story.
You may remember my dilemma with not finding out the gender of #6 when it came to hand-knits and
coming home outfits
. I had the same problem with the quilt.
I have waited through four boy's baby quilts to make a girly quilt. Sweet pink, pastels, flowers...oh I wanted to make a baby girl quilt. So when I decided not to find out the gender of #6 a gender-neutral quilt wasn't really an option. I wanted pink! Flowers! Pretty!
But I couldn't really come to the hospital and only have a girl quilt. No matter how much I was hoping and figuring and willing #6 to be a girl I wouldn't want to not have a quilt for the baby had it been a boy.
So just like that meant two sweaters. And two coming home outfits. That meant two quilts.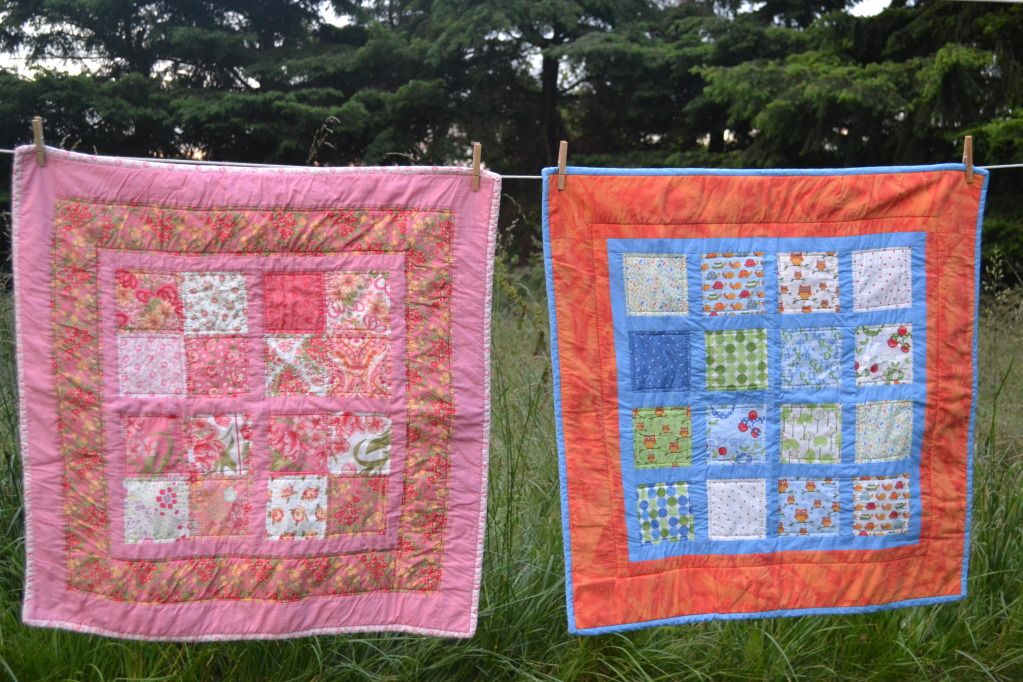 I started the boy one first (deciding on fabric and making first cuts in November) but while waiting for the right backing fabric I finished the girl one.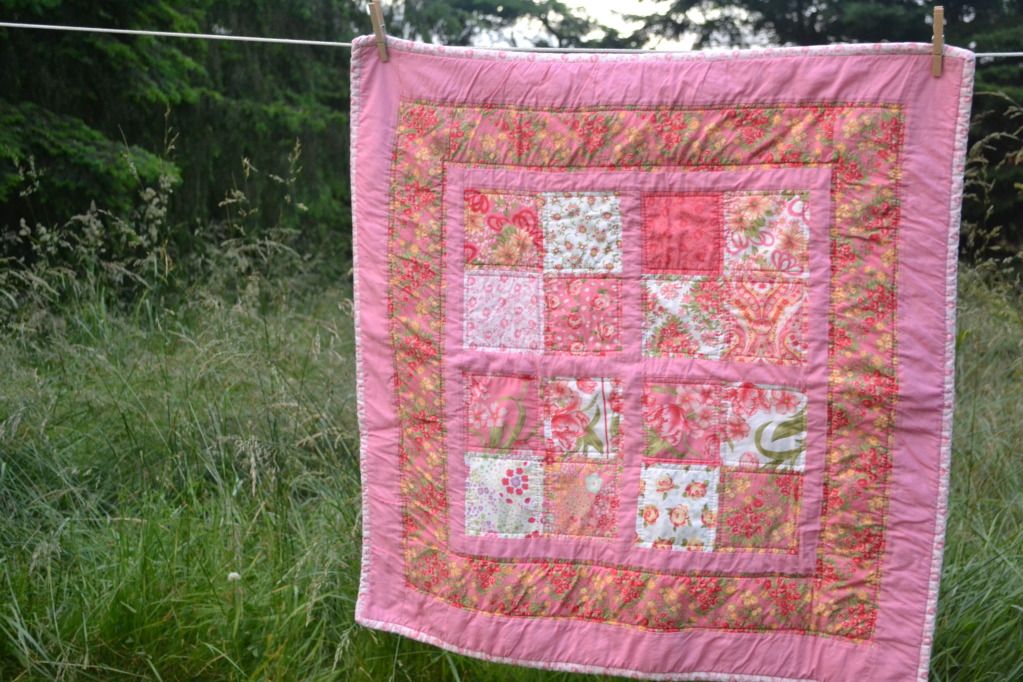 I loved it. The fabric (for both) was from some pre-cut square bundles my mom gave me for Christmas years ago. I just laid the squares out in a somewhat pleasing way and sashed them with pink. Mom's gift even came with some yardage that was used for the border and I was able to find the same line online to order the backing. I hand quilt my baby quilts so I did a simple in the ditch around the squares and once around the last border. It's not my best quilting and binding sewing. I see a lot of ripples but it is already well loved and in the years that follow I won't even notice or care.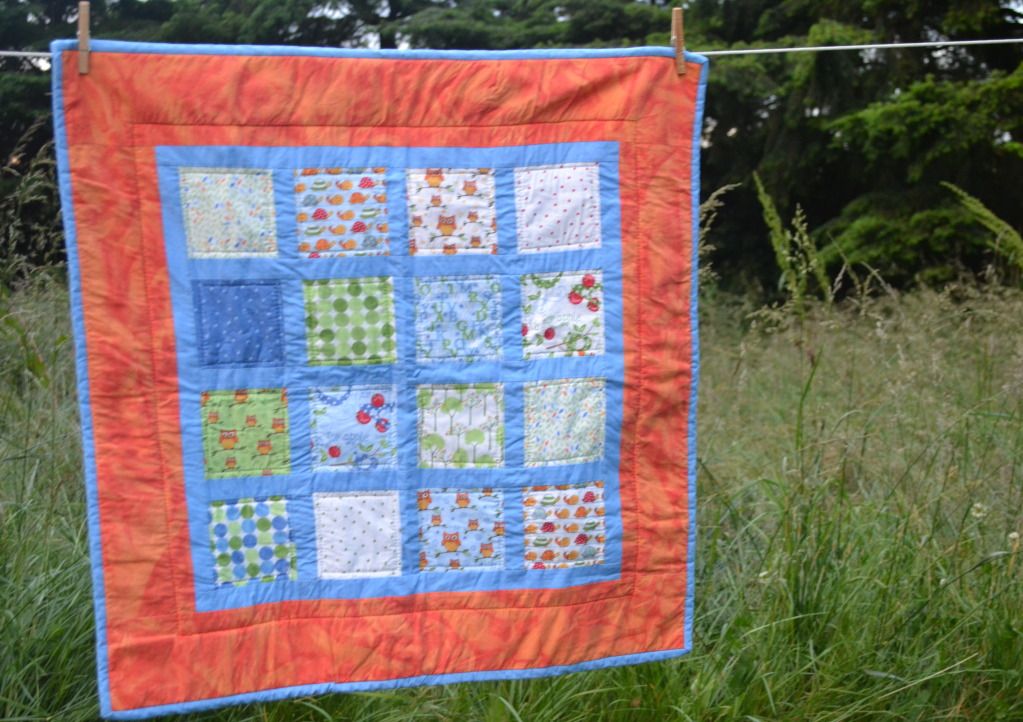 I found the right blue for the backing and binding of the boy quilt and got to work quilting in the last couple weeks before #6 was due. I was on track to finish. Once around the border with hand quilting, once around machine sewing the binding, and once around hand sewing the binding to the back.
But the stomach bug hit.
And I went to the hospital to
deliver #6
with only a baby girl quilt packed. But I only needed a baby girl quilt!
I finished the boy quilt a month or so after #6 was born. I needed it off my shelf but didn't want to put it into the
unfinished projects tub
to languish in almost done state!
Of course I've heard all the jokes about saving it for the next one. Ha! Ha! I have nearly daily conversations with the Lord, thanking Him for the blessings He has blessed us with. Marveling at Him for deeming us worthy of these little people but asking Him to bless the next girl next time. And because I know not everyone believes that the Lord is completely in control of that sort of thing we have also taken the precautions we deem right for us. We would like to enjoy the children we have. We are ready to move on and have big kids and enjoy the next stage.
And as it happens a great friend of Mr. Wiedz found out his wife is expecting while I was pregnant with #6 and right after I had #6 they found out they are expecting a boy! So now the "extra" quilt has a baby cooking and waiting for it.