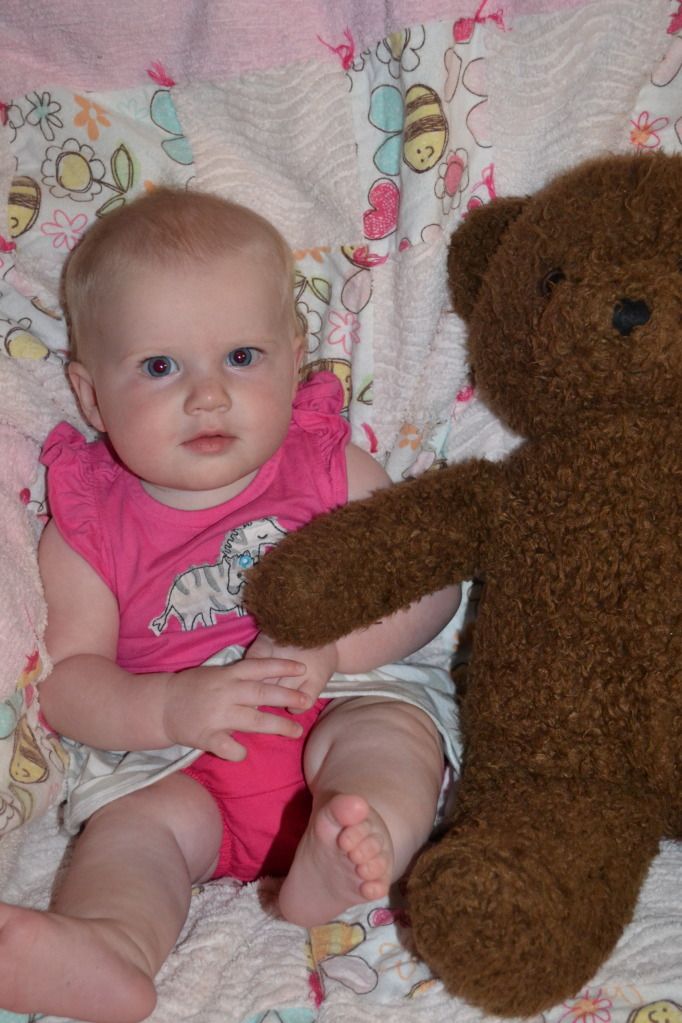 Well, this picture was taken almost a month ago which means of course that little miss #6 will be 7 months old this week. I figured it was right to post her 6th month photo before her 7th month...there you go.
#4 got to tell me a little update for #6, here's what he had to say...
she rolls to her stomach and back to her back.
she is cute
she smiles a lot and is starting to laugh
I love her
Oh, my sweet babies...how I love them!
Come back in just a few days to see our little darling at 7 months!