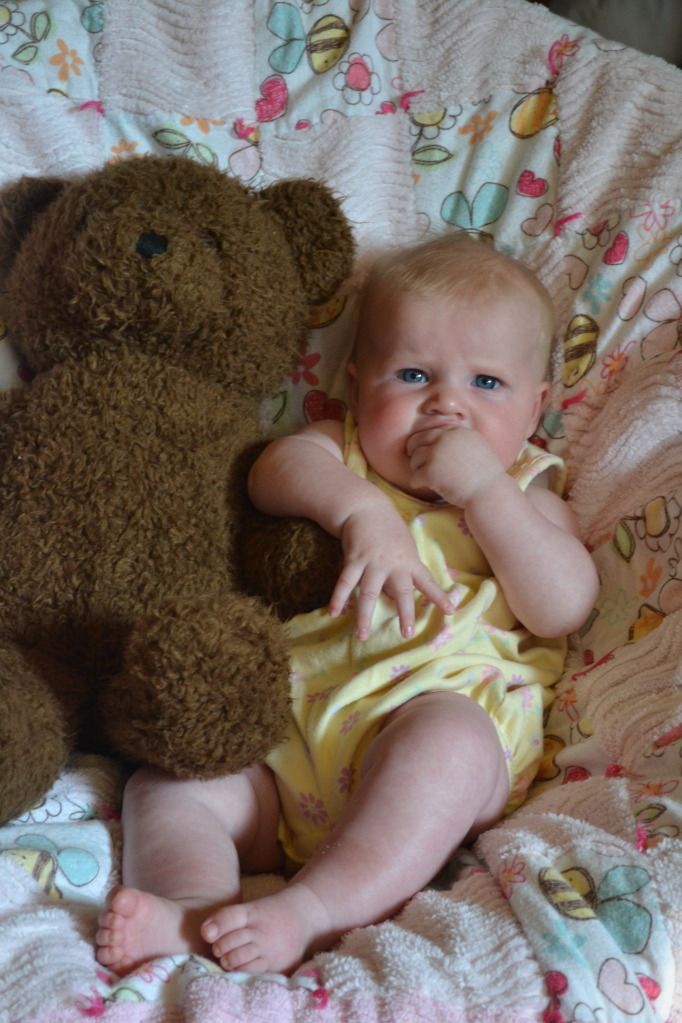 We are back to bring you our sweet #6's monthly update. We've had a milestone around here this month but I'll let #2 tell you about it since it is him month to share about his sister.
She's cute.
She's fun to hold.
She's rolling over a lot.
That last one is just too much of a big deal to leave in the words of an 8 year old brother. Miss #6 rolls from her back to her tummy now and most often gets a little worked up that she's stuck sucking carpet. But in a move completely unusual for my babies she has been completely content to just lay there. Eyes wide open and laying completely relaxed. She even laid on her tummy in the middle of the living room and fell asleep the other day...strange and wonderful.