I've never been a couponer. But I've looked at the coupon blogs. I've watched
Extreme Couponing
on TLC. I've tried coupons. I've cut out coupons and gone to multiple stores and tried to figure out the deals. It just has never worked out for me. Until yesterday.
A few months ago I read
Kelleigh's
(I used to go to MOPS with her and still stalk her blog) post about toothpaste and wished I had known about that, we use the exact toothpaste she was talking about. Then Saturday night I glanced through the email from Rite Aid and there it was, the same deal. Buy a tube of toothpaste for $3.50 and get a $3.50 UpReward. So after church I asked Mr. Wiedz to stop by there (we needed some pain medicine for #1 anyway - more on that later). Look what I got.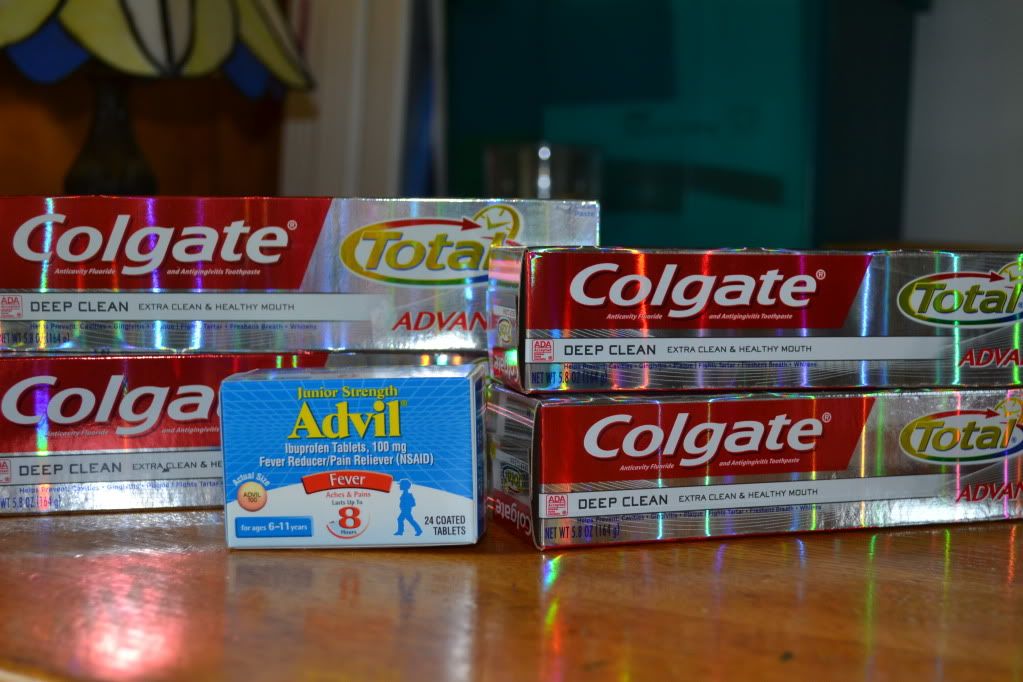 Four tubes of toothpaste and a bootle of Junior Advil for $4.99 (the cost of the Advil). So really, 4 tubes of toothpaste for FREE!
I have to admit, couponing is quite a bit of fun!