Joining Ginny again this week.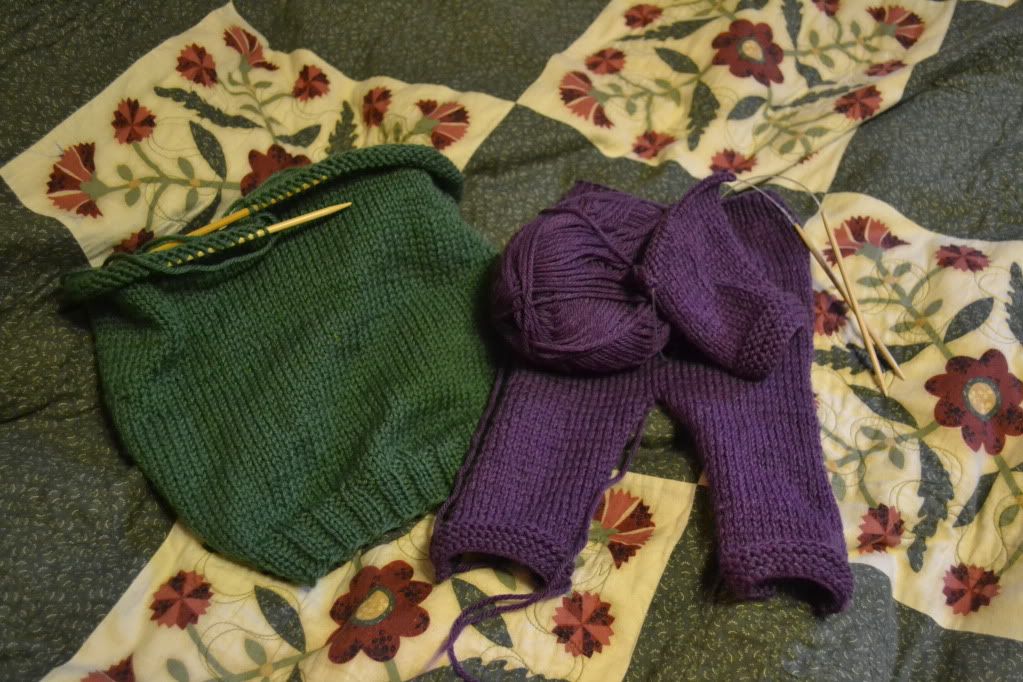 I'm promising myself that I will post my finished projects that I am so excited about tomorrow. I tried to get it all together for a Tuesday post, but it just wasn't meant to be. Come back tomorrow though, and see what I've been up to!!!
On the needles :: I didn't get very much done on #3's sweater. Gotta pick it back up...I'm really so close to starting sleeves. I've been doing most of my knitting on the pants for #6 that I've started. I love them. The KnitPicks Swish DK is so soft. I can't wait to see them all complete...I think that's what's got me picking them up over and over. Plus, now that I've gotten to the semi-close to being done stage, I'm already thinking about what I'd like to cast on. I have plans for another pair of booties but need the needles that the pants are using...all the more reason to finish those pants!
On the nightstand :: I got
When the Heart Cries
at the church library a couple of weeks ago and read through the whole thing in a matter of days. So good. This was the first book for this author and she did a remarkable job. Can't wait to get book #2 on Sunday! Course that means I'm out of a book until then and going to sleep just isn't the same without a little reading time.
Would love to know what you're crafting or reading. Leave a comment to share. And any book tips would be greatly appreciated...needing something next time we go to the library.