Joining
Ginny
again this week.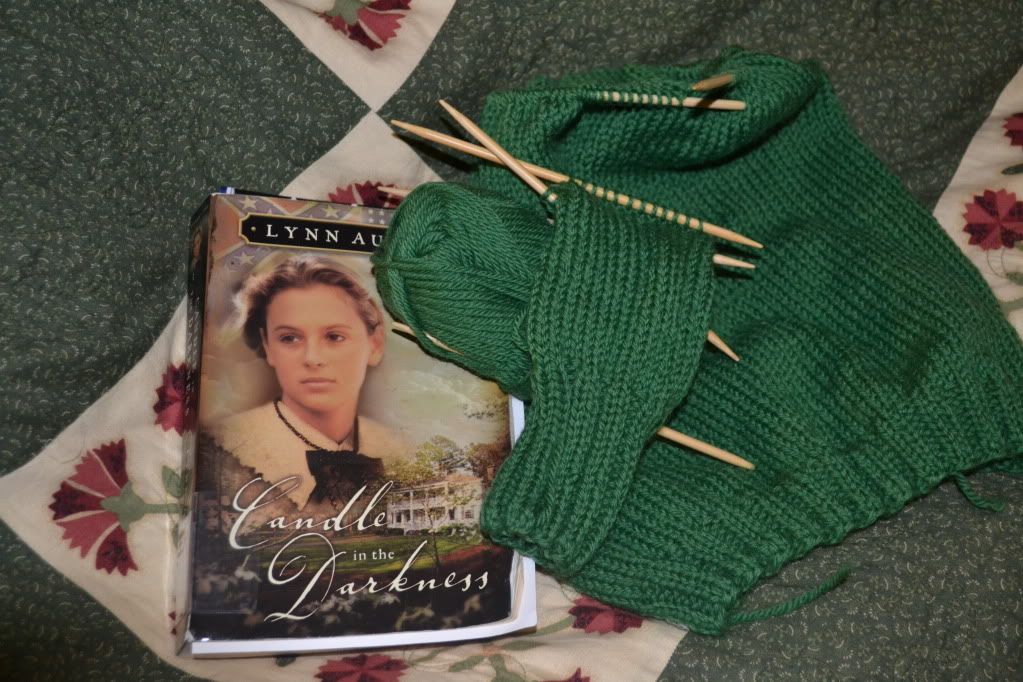 On the needles :: I got finished last week with a couple of baby projects but never got the gumption around to posting. So I posted about those
yesterday
...I'm quite smitten if you'd like to check them out.
I'm still working on #3's sweater. I started a sleeve. The nice thing is how quickly a sleeve goes for a little boy sweater. The down-side, how boring the knitting is. Dull. I started a washcloth I had inteded to make for baby but my JoAnn's Fabric only had 100% cotton which just isn't the soft-baby-wash-cloth-feel I was going for. I've found the idea in a pattern I photocopied awhile back and the author used cotton chenille so I'm on the lookout but not sure I want to spend any money...I'm kind of over the idea already. I want to pull out Mr. Wiedz's sweater but it is so complicated that when the evening comes all I really want to do is anything but pay attention to the pattern...sigh, that thing is never going to be done. What I really want to be knitting is a Milo vest. I have decided on a color too that will be fine for a boy or a girl. Problem is I don't have the
yarn
, don't have the money to go buy the yarn and don't have the
pattern
, nor the money to buy it either. Sigh.
On the nightstand :: I finished the whole
Sisters of the Quilt Triology
and it was SO good. I loved every bit of each book. I did pick up another book at the church library the other day,
Candle in the Darkness
, it's a Civil War historical fiction so I should enjoy it. Haven't started it yet.