I wasn't going to post today. My picture is practically the same and I figured there wasn't much to say. And there might not be but I love these posts and I love having them to look back on. So here I am. Joining
Ginny
and the other yarn along-ers.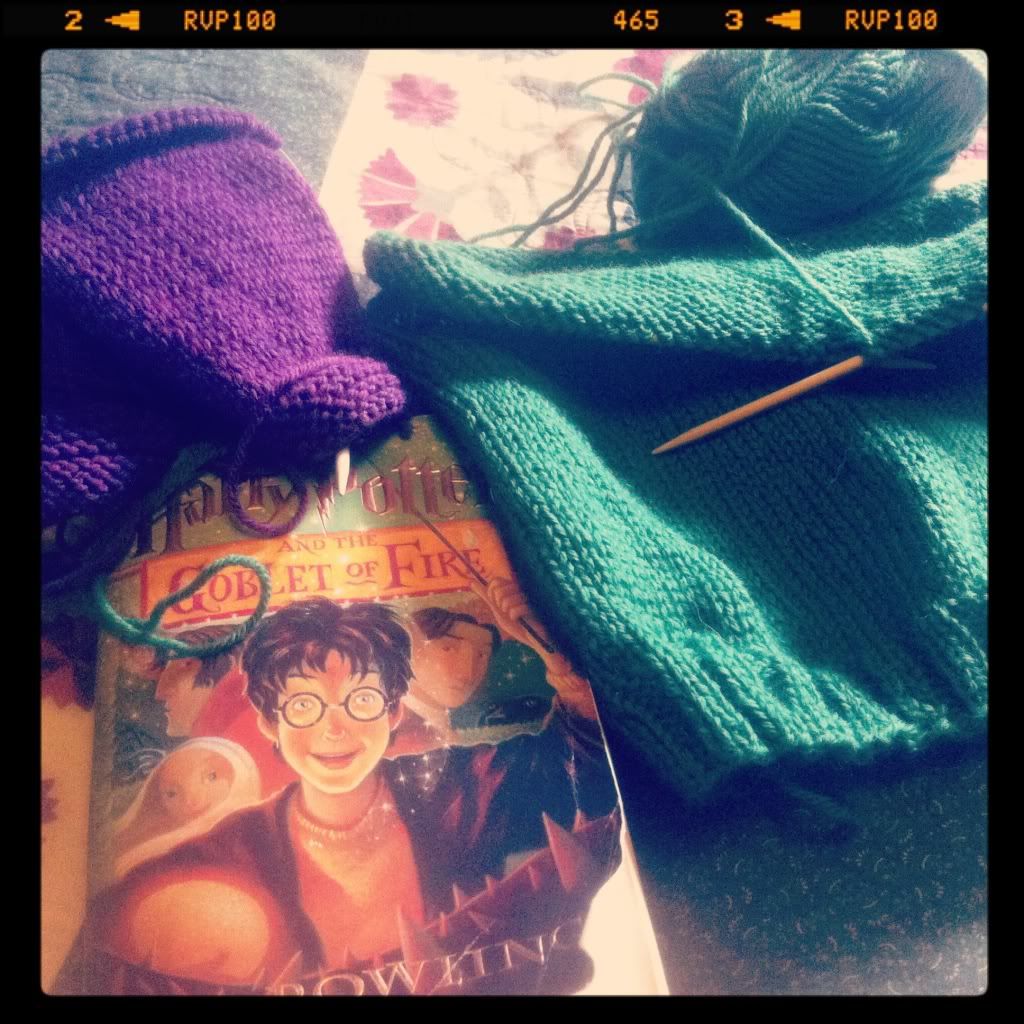 On the needles :: I had to go sit at the lab and have a 3-hour glucose test this week so I was able to get some knitting done. At home since, though, I've been more in a sewing and digital scrapbooking mood so the needles have sat, neglected since then. Still working on #3's sweater. I'm almost to the underarms so that's exciting and will probably use the remaining yarn on the sleeves...must order more yarn before I loose momentum. At the lab I was also able to get the first leg of the
tiny trousers
done and start the second leg. I'm loving the knit picks swish dk, it is so soft and I really love the color.
On the nightstand :: Still reading
Harry Potter and the Goblet of Fire
but I'm almost to the end and I picked up a book at the church library last week which should get me through until our next library visit. Library visits are getting more and more difficult to do by myself and (shockingly) no one likes to go with me so they have been moved further and further apart. We've got to try and go in the next week or so...everyone is getting dangerously low on books.