It's Wednesday, which means it's time to Yarn Along with
Ginny
.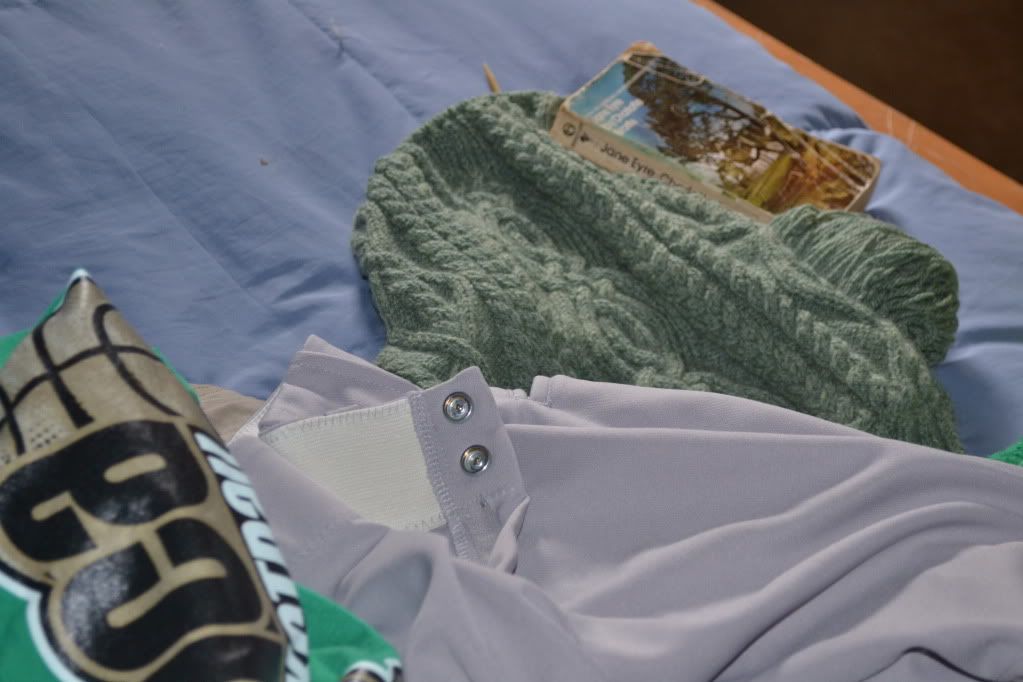 On the needles :: in the midst of spring basketball for #1 and baseball for #2, #3, and #4 (#4 will impatiently remind you he's playing t-ball, an altogether different activity, I guess) I found myself knitting what would be the equivalent of 2 rows a day on Mr. Wiedz's sweater. I put it that way since I didn't even get the thing out everyday but I did do 14 rows this last week in a couple different settings, so same thing right? I think I will have one more pattern repeat before I split for the neck - yikes, exciting! I have been toying around with the idea of doing the back plain garter or stockinette stitch instead of in pattern as it is written. I figure I have a better shot of finishing it if I do it that way but would it look strange?
I started on the front for #6's sweater but only got 1.5 rows done so that doesn't count.
On the nightstand :: I'm still plugging away on
Jane Eyre
and still enjoying it some. I would love to watch a Jane Eyre movie, anyone have a good recommendation?