While I was pregnant with #5 I tried to knit baby pants. I was new at knitting and only got through one leg before I ran out of yarn and gave up. During my pregnancy with #6 my mom bought me a knitting book,
Vintage Knits for Modern Babies
, during our fun birthday
girls weekend
. There are so many patterns in there that I want to make, but one of the first projects I cast on was the
Tiny Trousers
.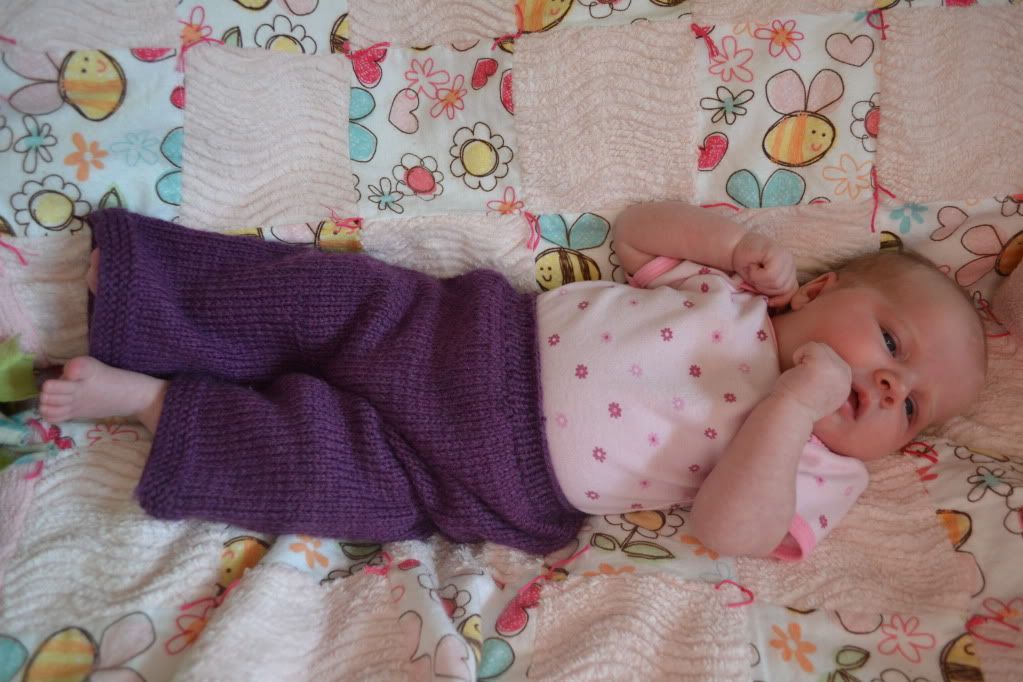 I finished them and blocked them and put them in the drawer to await #6's arrival. And the other day she wore them! She looks as cute in them as I thought she would. She has worn them a time or two since this day that I photographed them. Actually she wore them to her brother's freezing t-ball game the other night and thanks to the wonderful
soft wool
she was warm and toasty!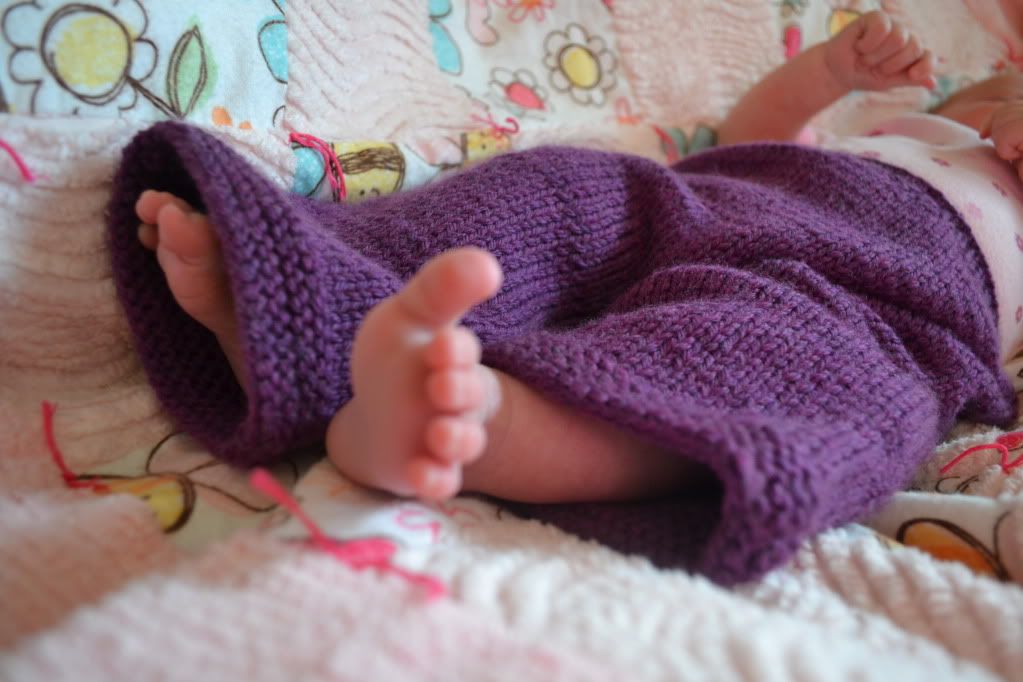 Another picture to show her adorable baby toes. I think I decided to knit a bigger pair in some wonderful grey wool that I bought just before she was born...I've been waiting to decide what should be made with that yarn...