One of the handmade items I did for Christmas was dishrags for my mom and Mr. Wiedz's mom.
I got the pattern
here
. It was a simple and quick knit. I could knit in the car or in small pockets of time.
#1 also knit her grandmas a couple of dishrags. We put together a present for each of them, 2 from me and 1 from her. #1 picked out all the yarn colors and got to choose who used which yarn.
I got all but 1 wrapped and under the tree. I had cast on that last one and figured I could knit while driving back and forth to the family Christmas Eve party. But I turned out to be the driver as Mr. Wiedz stayed at my parents
sick himself and with a sick #4
.
So, my mom got 1 Stacy-knit dishrag and 1 #1-knit dishrag.
The cast-on but forgotten dishrag has been riding along in the bottom of my bag since then.
Until the other day at church. We were early (#1 has a commitment that requires her to be in class half of an hour ahead of the rest of our classes starting) and waiting in #3's class for the teacher to get there. I pulled out the sorry lump of yarn, de-tangled, figured out where I was, got a refresher from the pattern (love my iPhone) and used those extra minutes.
And a few more listening to the service.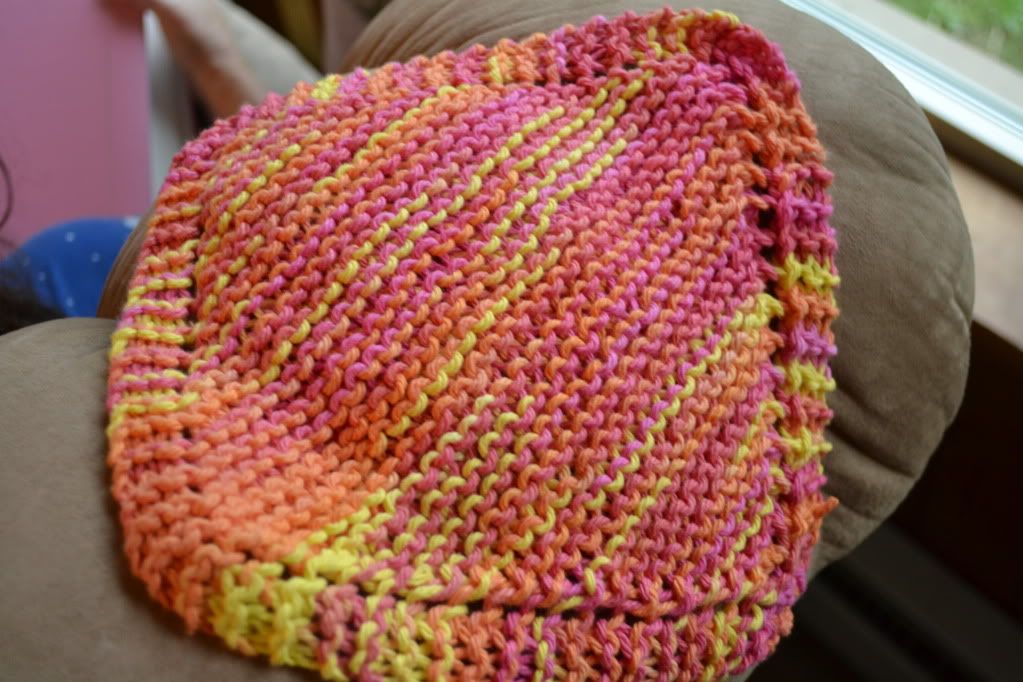 Finished. And in the mail.