Another week with Ginny, over at
Small Things
, to yarn along and share what I'm knitting and reading. Leave a comment so I can visit and get inspired for new projects or new reads.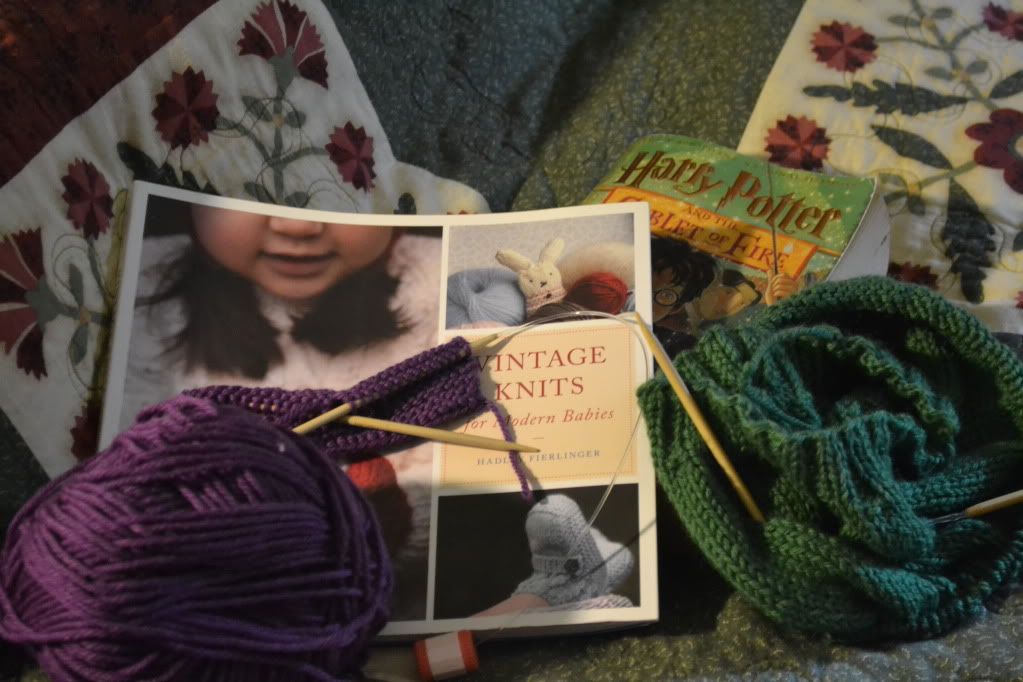 On the needles :: I got my order from
Knit Picks
and I immediately cast on the sweater I've been promising #3. The yarn is
Wool of the Andes
in grass and I'm just doing a percentage raglan with instructions from
here
. Part of what drew me to the Knit Picks yarn was the very affordable price on 100% wool. I'm seeing that part of the reason the price was so awesome was that the skeins are so small...I've already used one skein so I'm thinking I'll have to put in another order. I also cast on a pair of baby pants in Knit Picks
Swish DK
yarn and I'm getting to use my new
book
! Both projects are going quickly and give me plenty to work on in my sit-the-afternoon-away-end-of-pregnancy-ways.
Ravelry links,
here
and
here
.
On the nightstand :: I finished
Fablehaven
(#2 :: 8year old :: has also finished it now and we both loved it!) and all my other books were due at the library so I pulled out my trusty
Harry Potter
to give me something to read before I fall asleep at night.
Linking up ::