Joining
Carisa
, and many others, remembering a moment this week.
Holding it close and keeping track of it.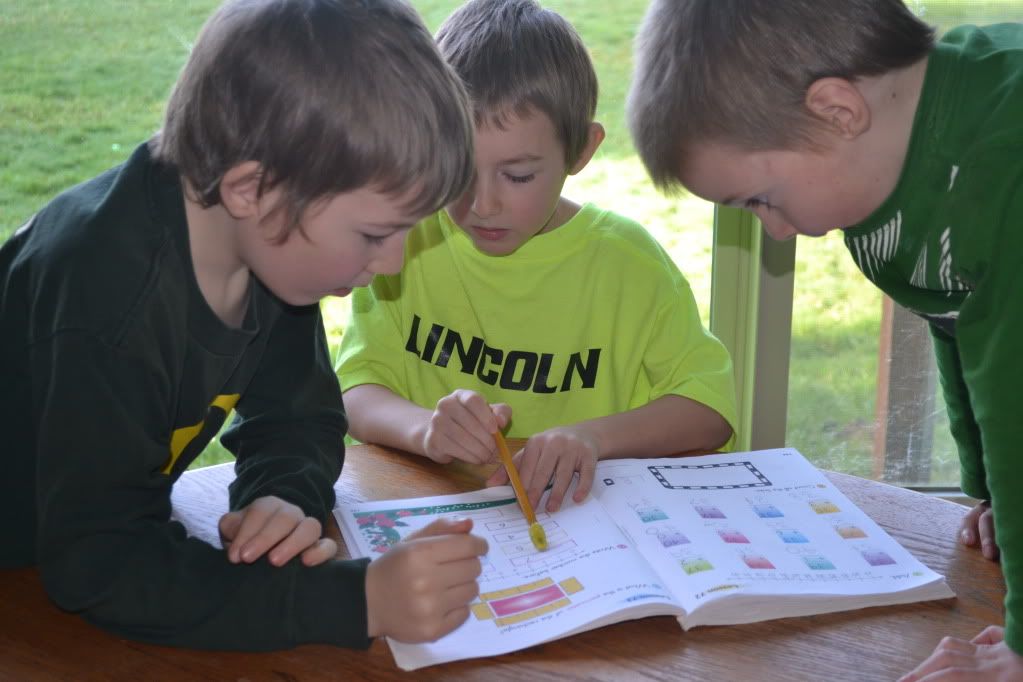 Miraclously one day this week #2 woke up with an interest in just doing school. No fights. No tears. No whining. Just get it done. It was a delightful morning. Then, he took it a step further and insisted on helping #3 with his math. I sat with them, of course, so that #2 wouldn't just do the math for #3 and so I could make sure that the information was shared correctly but they really did just talk through it and read instructions and got #3's math done without any issue.
Best school day of the week. Followed by the second-best school day of the week the very next day!!!!
Linking up ::