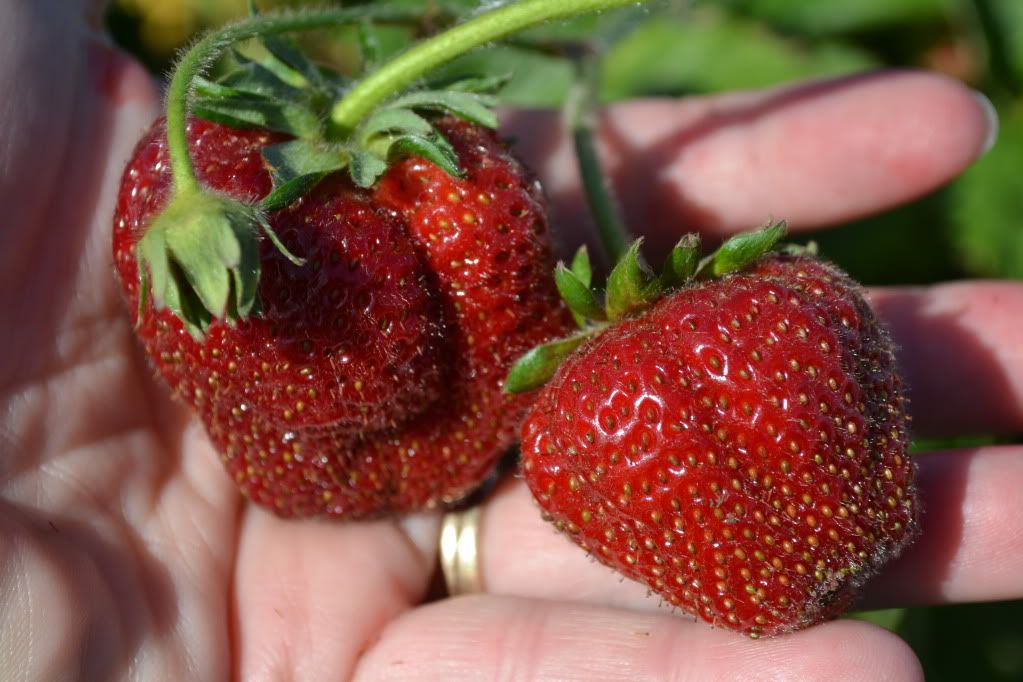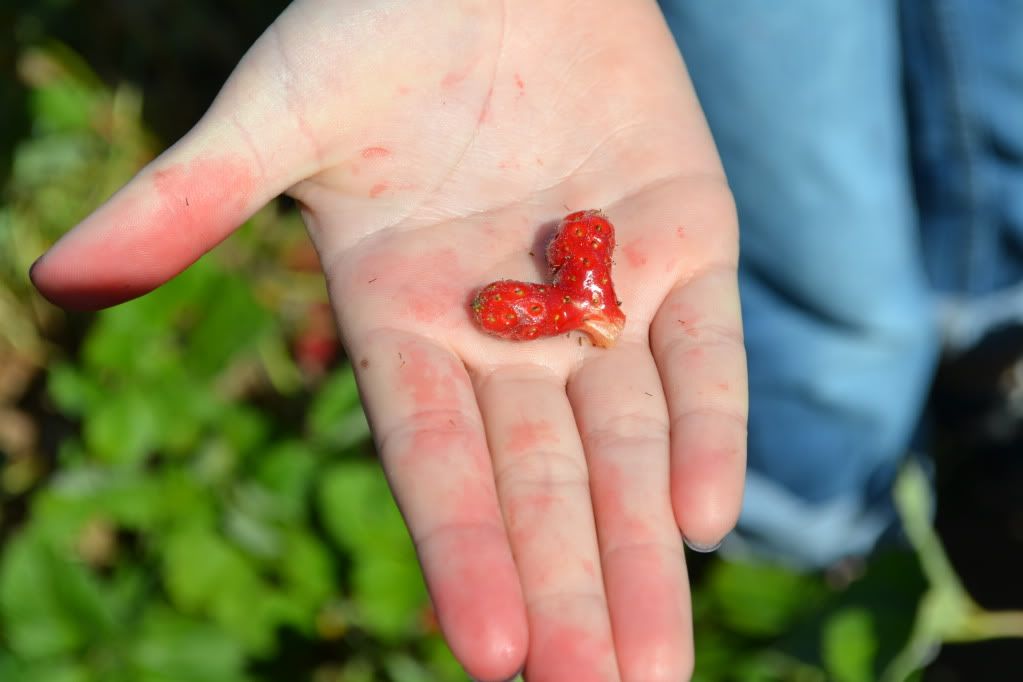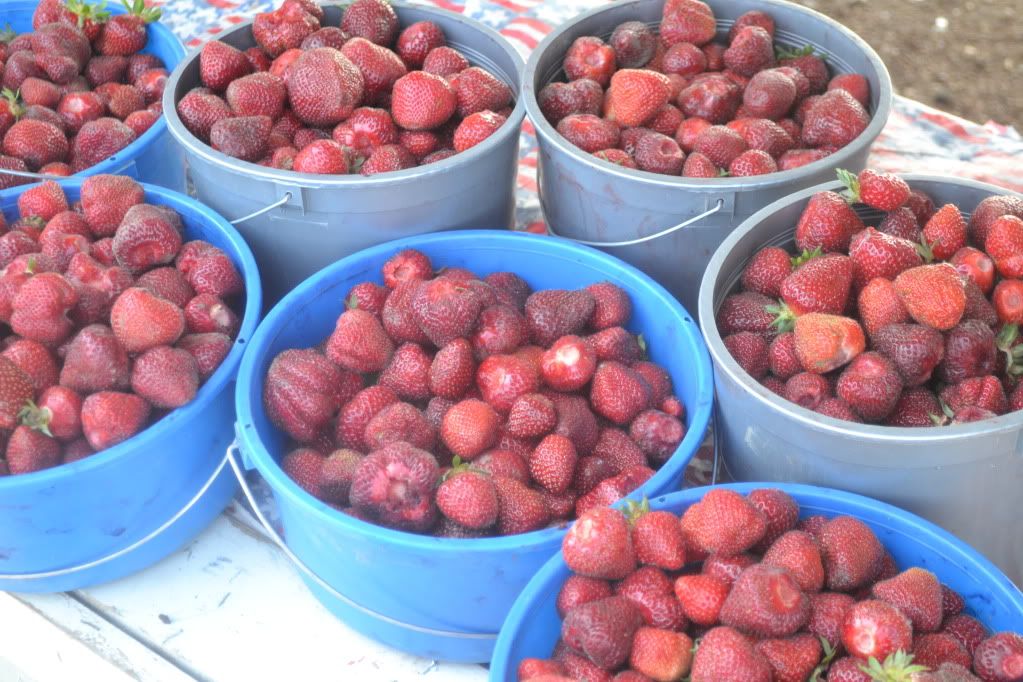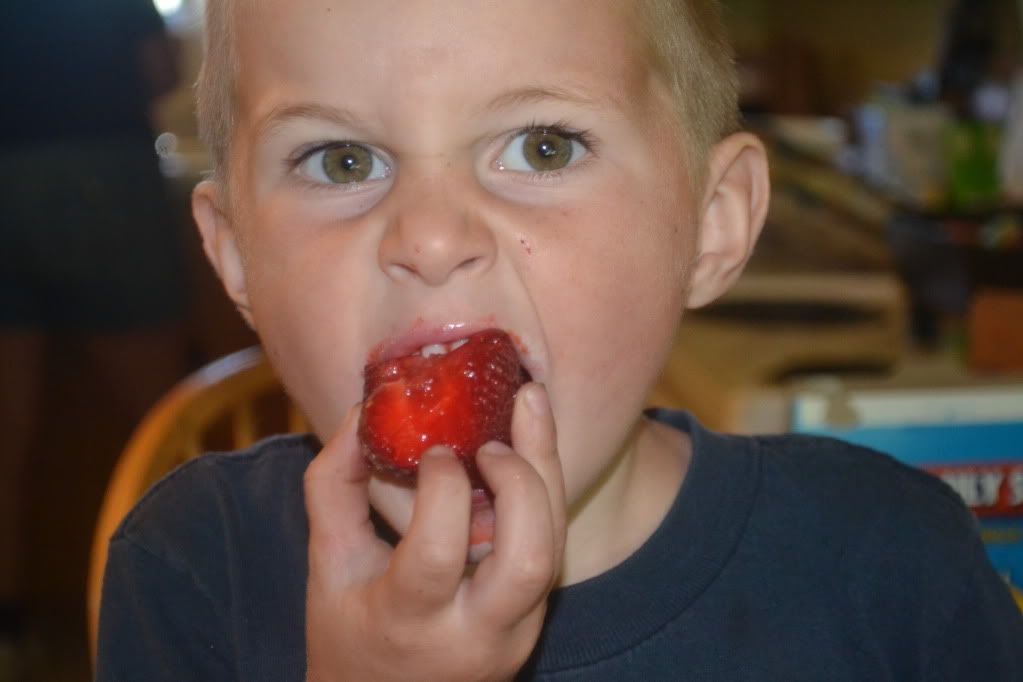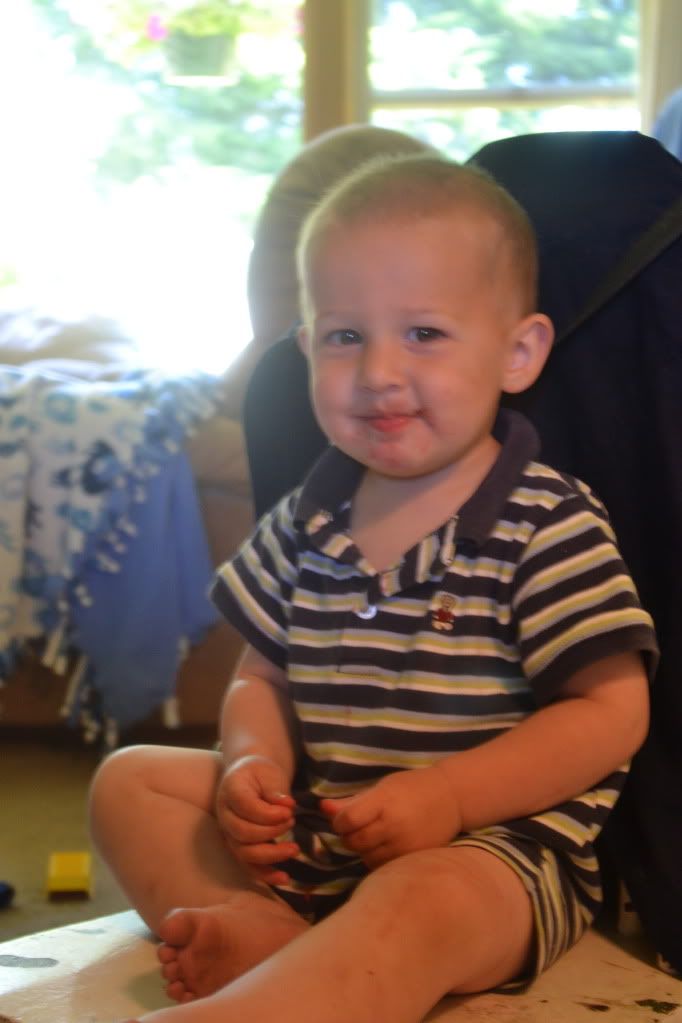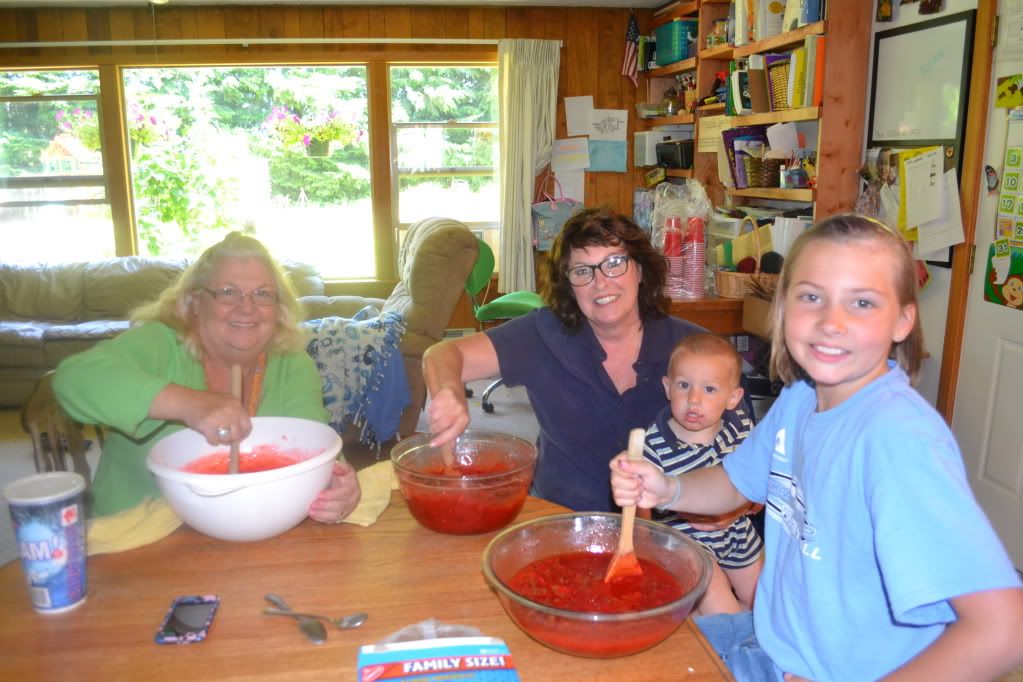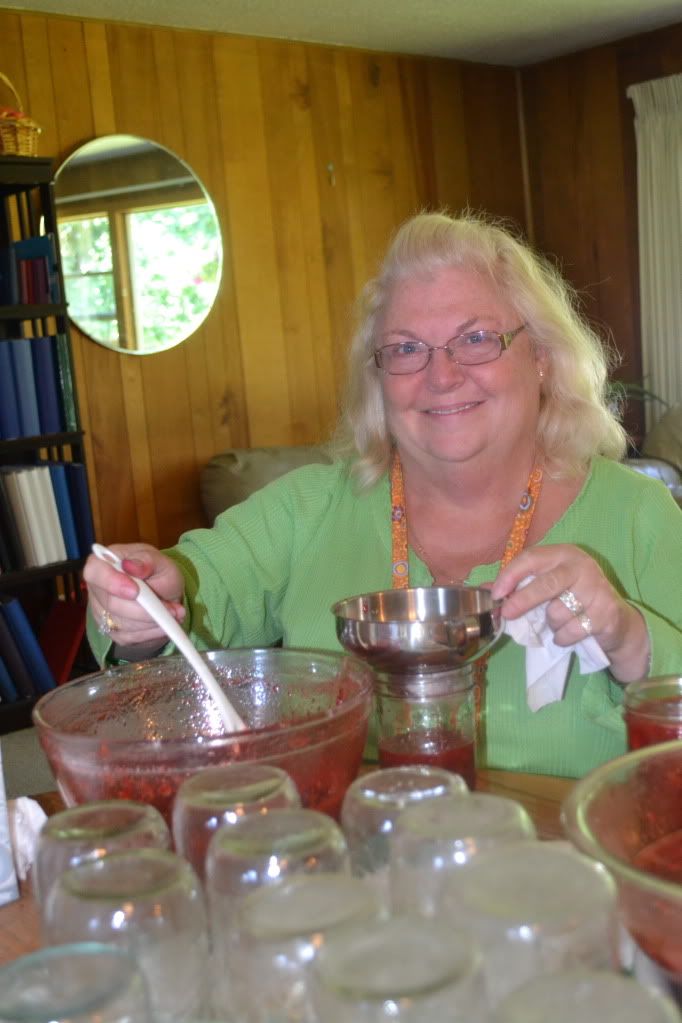 Quite a few weeks ago it was time to pick strawberries! I love strawberry time. I've gotten the rotary buckets before but there is just nothing like going out to the field and picking them. My mother-in-law joined me this year and we both spent much of the time remembering back to our childhoods and picking for pay.
#1 and #4 came with us while #5 stayed home sleeping with Grammie Mo watching over him and #2 and #3 were fishing with Mr. Wiedz and Grandpa D. #3 turned out to be a sorry picker - many berries in his mouth, not a single berry in the bucket. But #1 was a champion picker, filling her buckets all with a smiling face!
After picking and running a couple errands to obtain the necessary supplies we headed home to a bright and happy #5 and Grammie Mo. We spent the rest of the afternoon processing freezer jam and flash freezing whole berries for later use in milkshakes, smoothies and whatever else I can think of.
The floor was sticky. There was hardly no food prepared all day. But we had a fabulous time.
And got 38 and a half pint jars of freezer jam put up...I'm not running out this year!