Joining Ginny, over at
small things
, again with yarn along. A single photo of a current knitting or crocheting project with a current read. I am really loving these posts, taking a moment to think about what and why I'm knitting or reading. I read...a lot. And I knit...not as much as I'd like but I do have 2-4 projects going either on the needles or in my brain.
I do love seeing what others are knitting and can always use some reading suggestions! Leave a comment so I can see what you're up to. And go over to
Ginny's
to see what others are up to.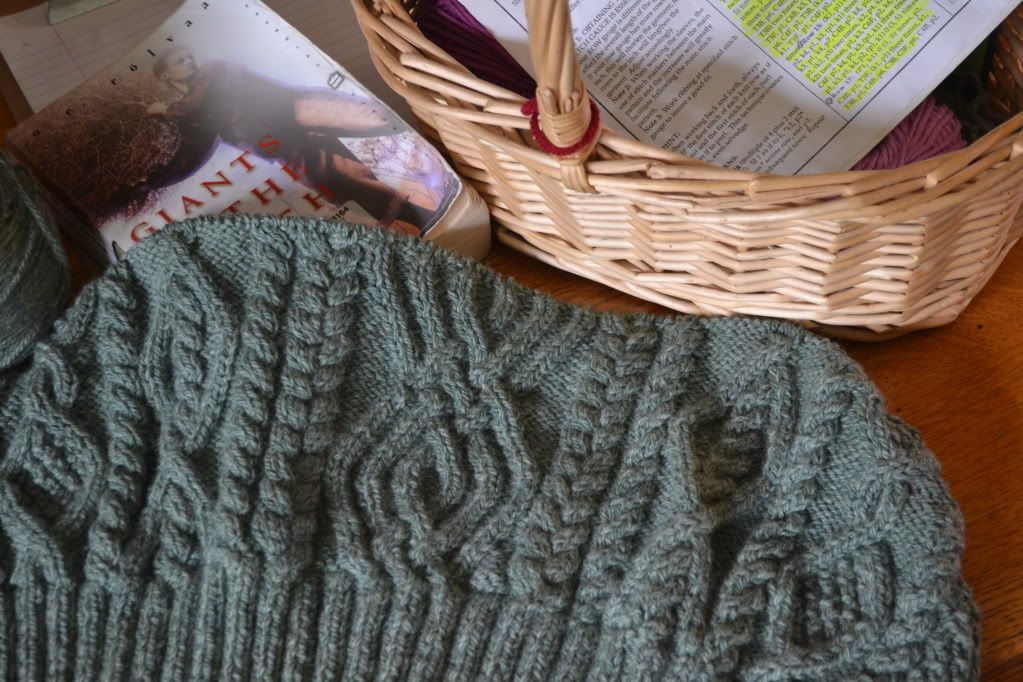 On the needles :: Mr. Wiedz's sweater. Coming along. I'm so happy I started over as the pattern was written. After every wrong-side row I lay it across my lap and just look at it. I'm loving it. I really like the bigger cable on either side of the twisty middle element. Mr. Wiedz loves it too and has come to realize it will be for fishing season...which fishing season we're not sure of.
On the nightstand ::
Giant of the Earth
. Becoming quite compelling. I'm especially drawn to the wife characters. I've always had a perception of women on the pioneer...this book shows a different side, one that is drawing me in.