Wow! A lot of knitting posts right now...
I've finished up some projects the last couple of days. I'm so excited about this one!
I first saw this vest in a
Soulemama's post
. And the first one I made was the first actual garment I ever knitted. I loved it and put #5 in it nearly daily even though it didn't start really fitting him until summer. I think I even put him in when it was too small for him.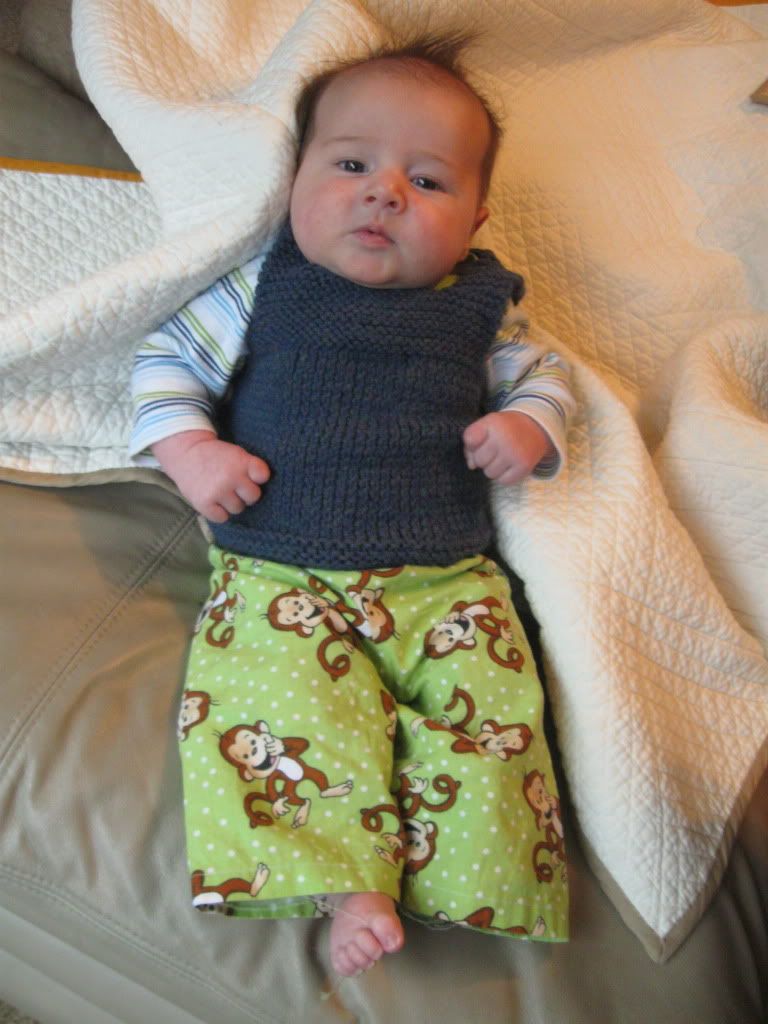 My favorite outfit: those monkey pants (!), striped shirt and mama-made vest.
But using Soulemama's guidence I cast on for
another
, bigger one.
And it has been sitting in my knitting basket in differing stages of done for many months. Lately it has been haunting me just waiting for buttons, which I actually had but hadn't taken the time to put on and weave in the ends.
Today! I got the buttons to replace the buttons I lost after it all sat around for so long. And during a blissful moment of quiet when baby was asleep and the big kids were playing in the yard (sunshine!) together (not fighting!) I sat and finished it! Ravelry link
here
.
When #5 woke up from his nap and the other boys had tried it on, they really want their own mama-knit vest, I buttoned #5 into it and took him outside for a little photo shoot.
Then we loaded up and headed to tee ball and softball practice. This vest is just right, I think, for all our early Oregon spring field-sitting.
Love!