Remember how excited I was that we got to Rome in our
history
? We talked about the rise of Rome, we talked about the politics of Rome, we talked about the Romans adopting and renaming the Greek gods, we talked about the roads and art and buildings of Rome, and we talked about gladiators. Before we left Rome for some talk of India and China we talked about the Punic Wars.
The Punic Wars
started in a dispute over trade routes and lasted over a hundred years. Mostly a sea battle, the Punic Wars kept going with Rome winning some battles and Carthage winning some battles. Until a Carthaginian general decided to try something new. He brought elephants through the alps to fight the Romans. The Romans, never seeing an elephant before fled. The plan did work, the Carthaginian army marched up and down Rome defeating village after village. But while the army was busy doing that the Romans sailed to Carthage and defeated the Carthaginians once and for all.
What better way to remember a lesson about the Punic Wars that to make elephant ears!!!
:: supplies gathered
:: I made bread dough in the morning and let it rise while we did our other school stuff.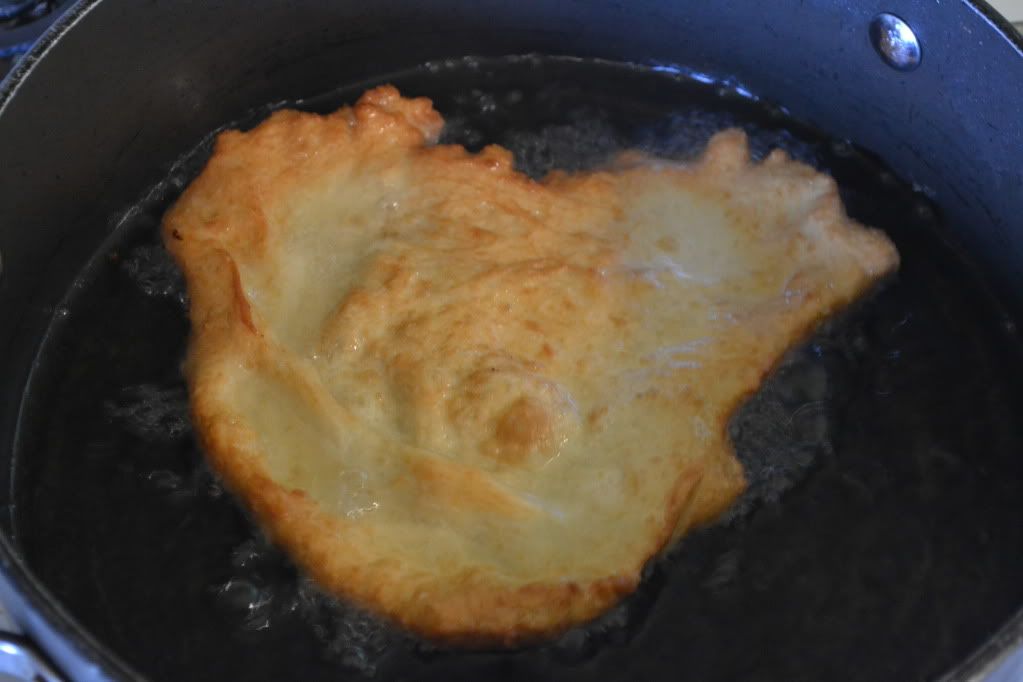 :: a project for everyone to sit at the table and wait patiently for their elephant ear. Hot grease and kids don't mix.
:: digging in and LOVING our elephant ears.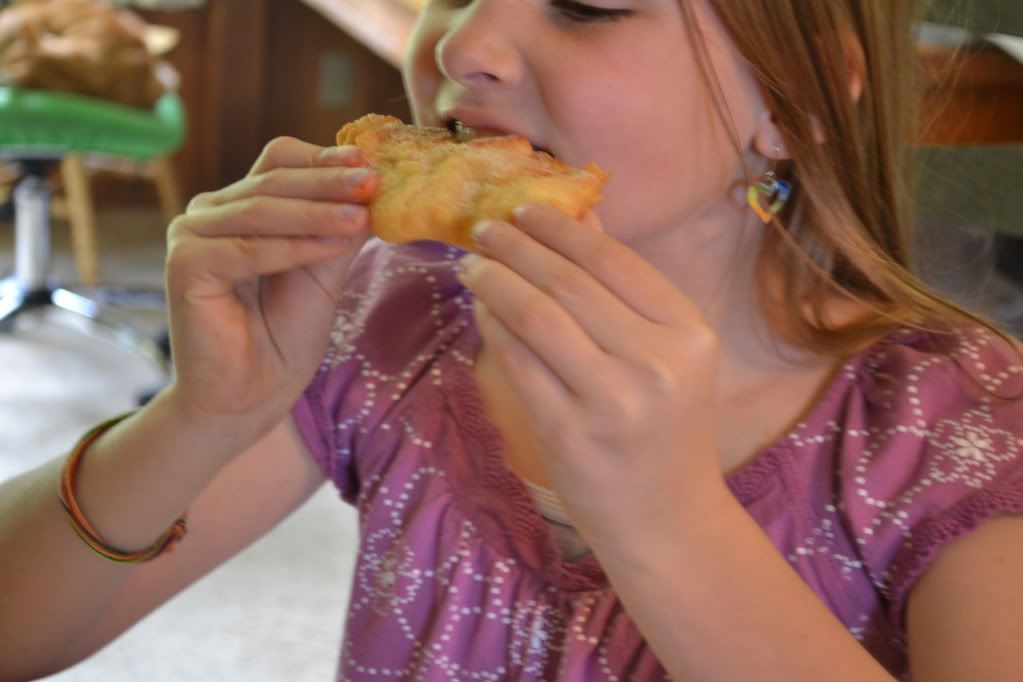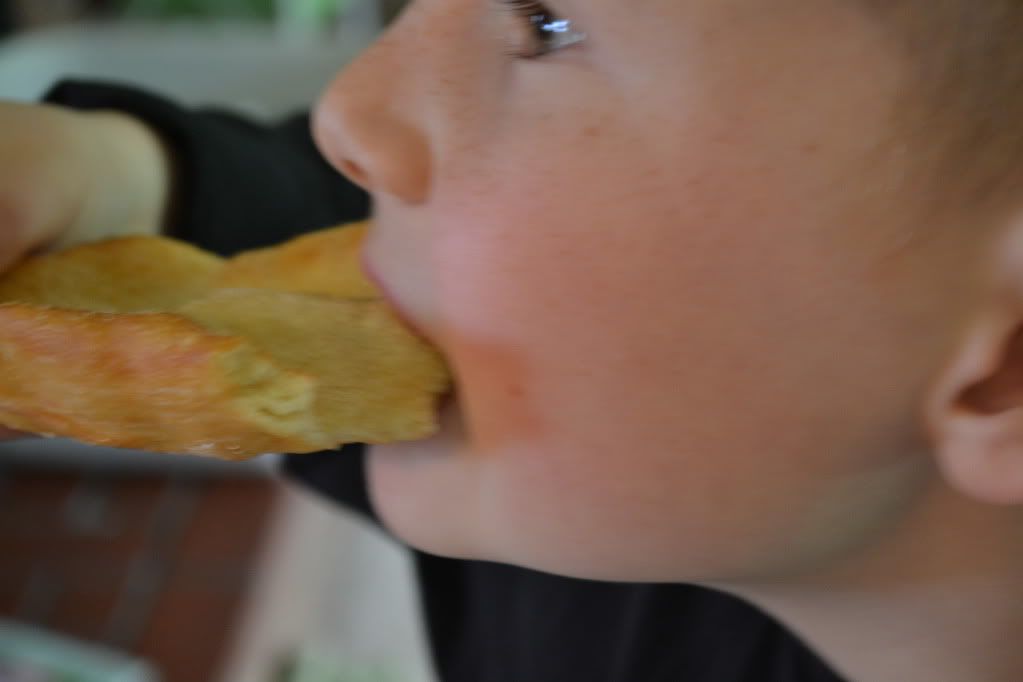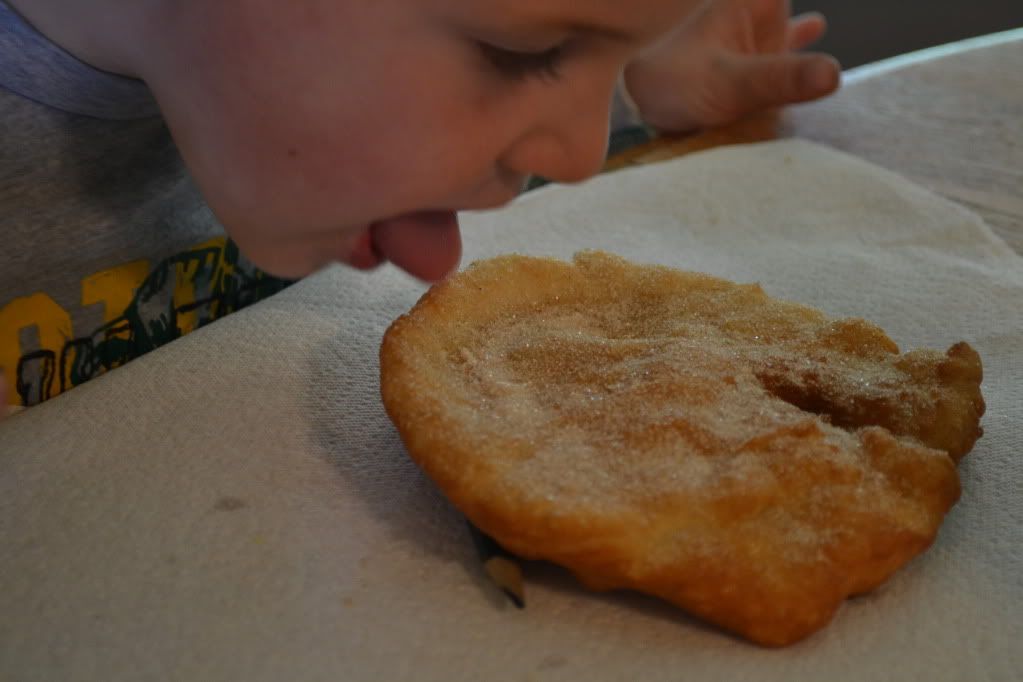 :: I love these hands-on projects. Thank you
SOTW
and
activity guide
.