We took two weeks to "row" our latest book,
Caps for Sale: A Tale of a Peddler, Some Monkeys and Their Monkey Business
. The boys didn't seem to sure of it when we started but right from the first reading it became a treasured book. And they loved the activities we did. I didn't get to everything in the first week so we used a couple of days in a second week to get everything done. I also got
Circus Caps for Sale
at the library and we enjoyed reading that go-along.
Fun ::
The peddler balanced his caps on his head so we practice balancing a stack of pillows on our heads. Oh, the boys thought this was great! And the big kids abandoned their independent work to join us too.
Seatwork ::
Whose Hat
, printed from
homeschool share
. I should have colored it myself and just let them play with it. The coloring was too complicated and there was too much of it, so they lost interest pretty quickly and didn't really get the idea behind the activity. Cute book though.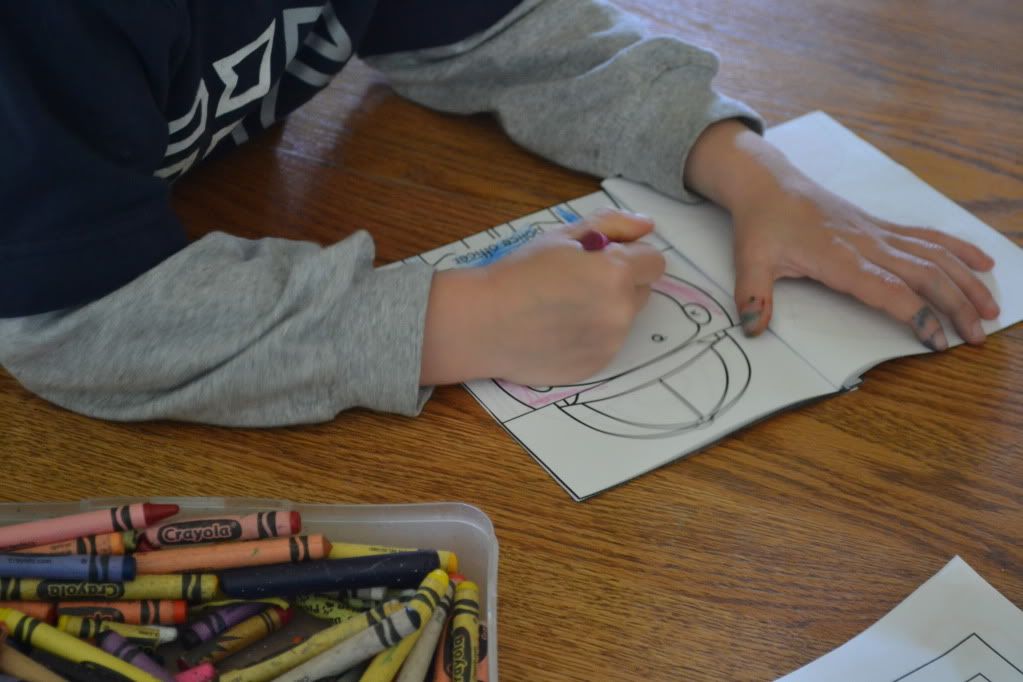 Making $.50
I got this idea from Michelle at
delightful leaning
. I made up a word document with space to rub coins that equaled $.50. #3 got it and enjoyed it. #4 just made a mess, though #2 tried hard to help him. It was a tad difficult to rub the coins, everything tried to move but #3 got the idea.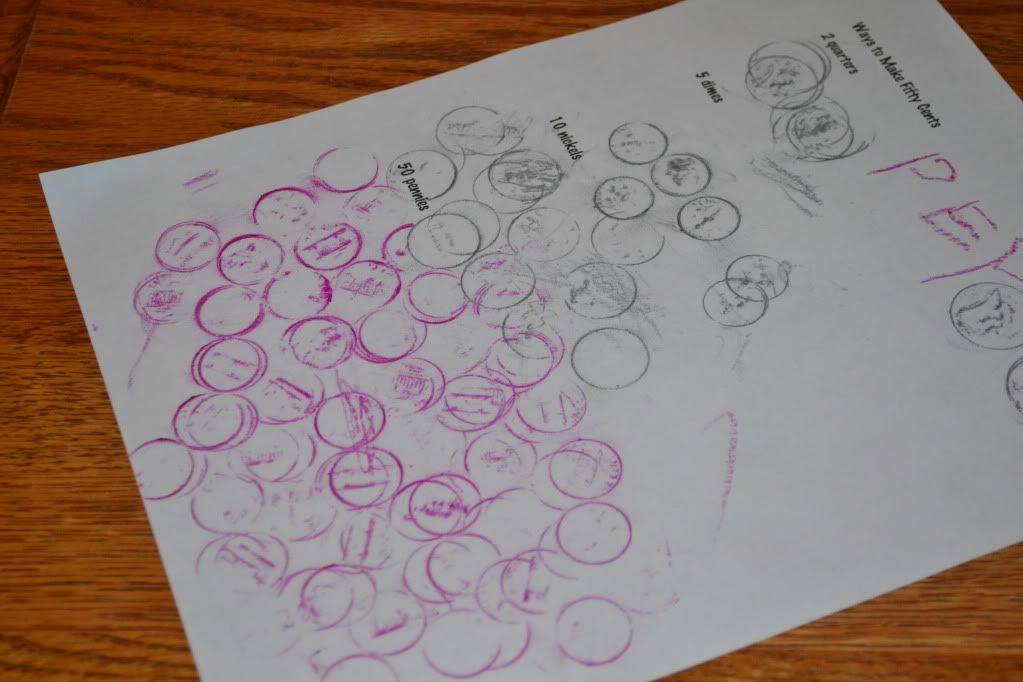 Painting ::
Another idea from delightful learning. The boys painted a tree during our first week, actually #4 completely covered his entire page with brown paint. During the second week I cut out the tree shape and they glued them to a clean page. Then we used an ink pad to make fingerprints that we turned into monkeys,
Ed Emberley
-style.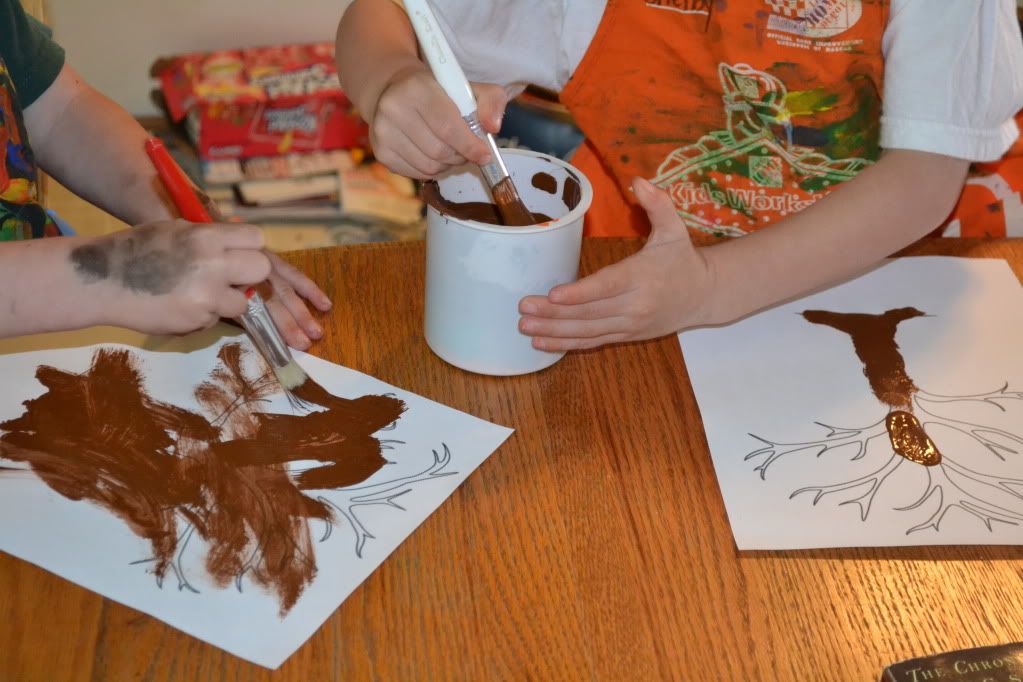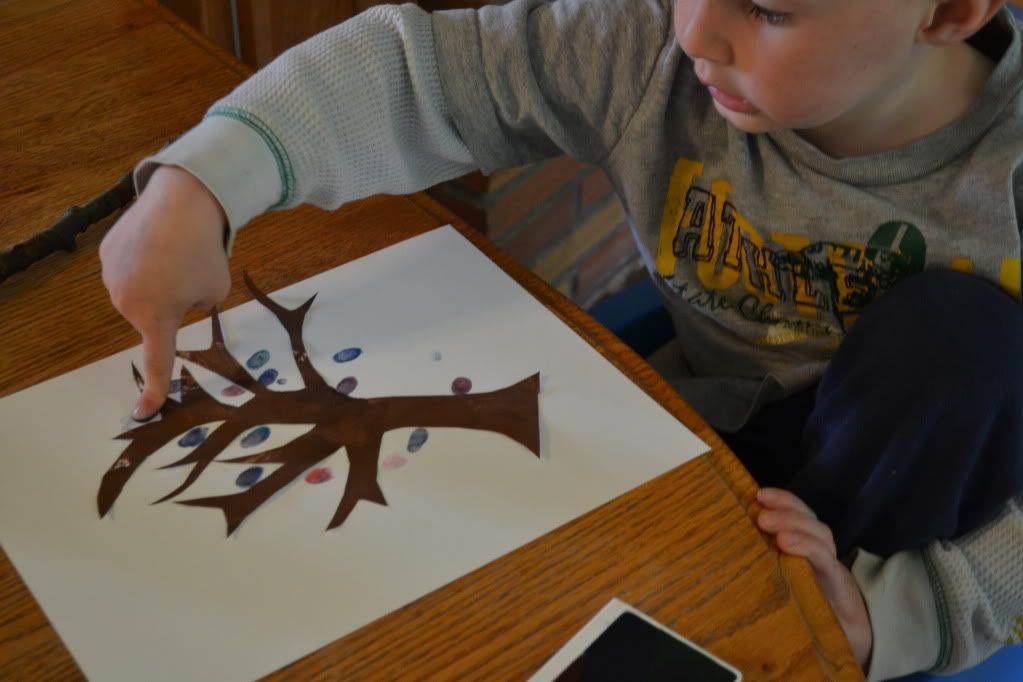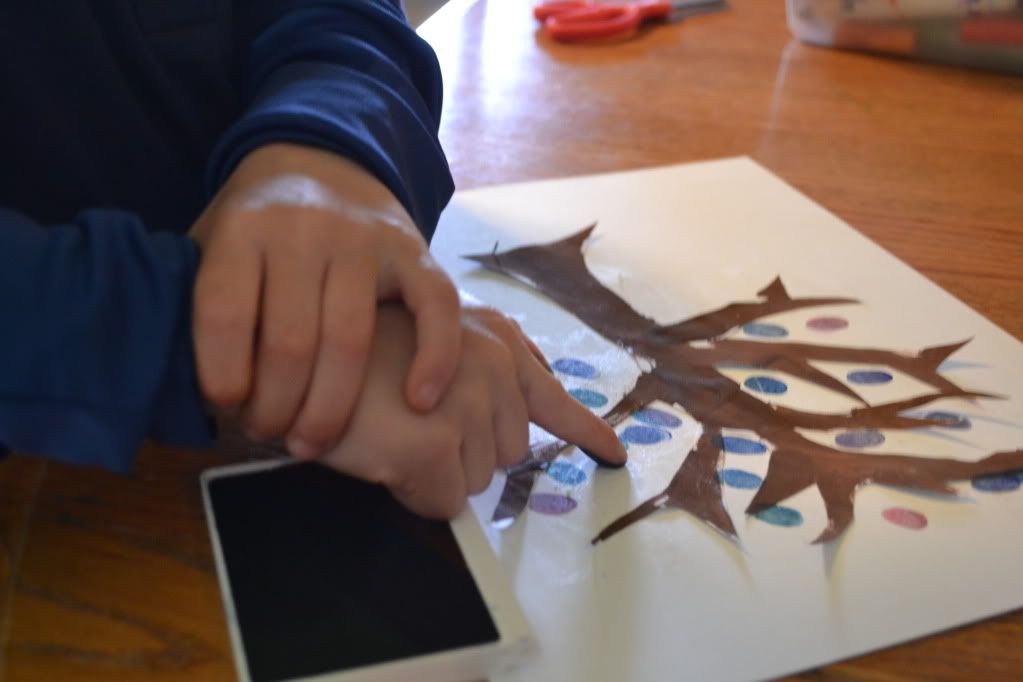 I love how he held his hands together...getting the most control? Concentrating? Adorable.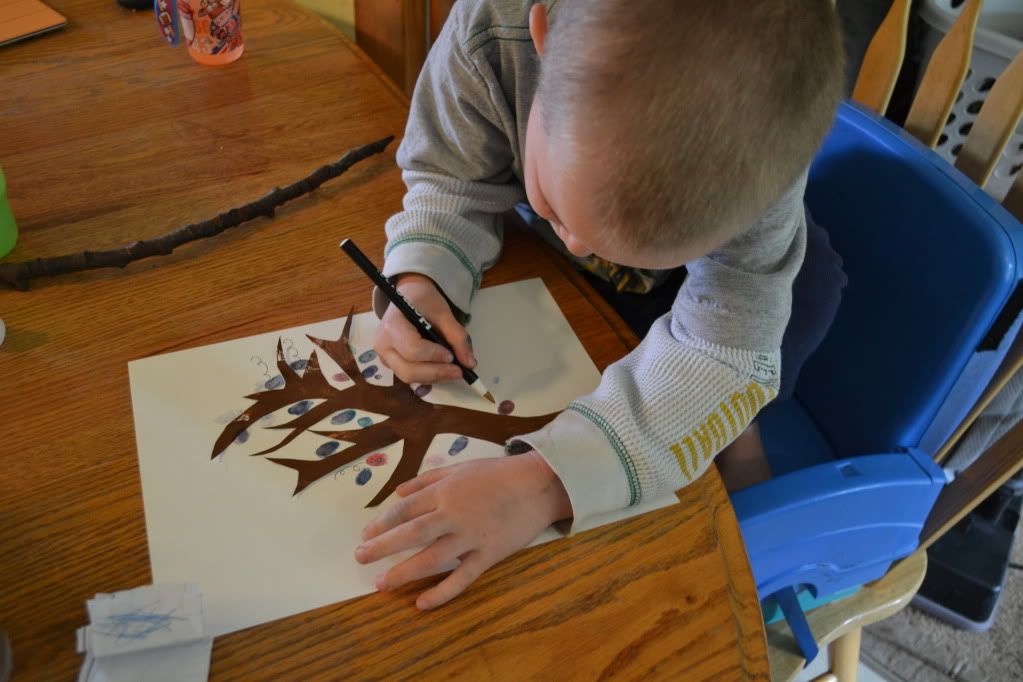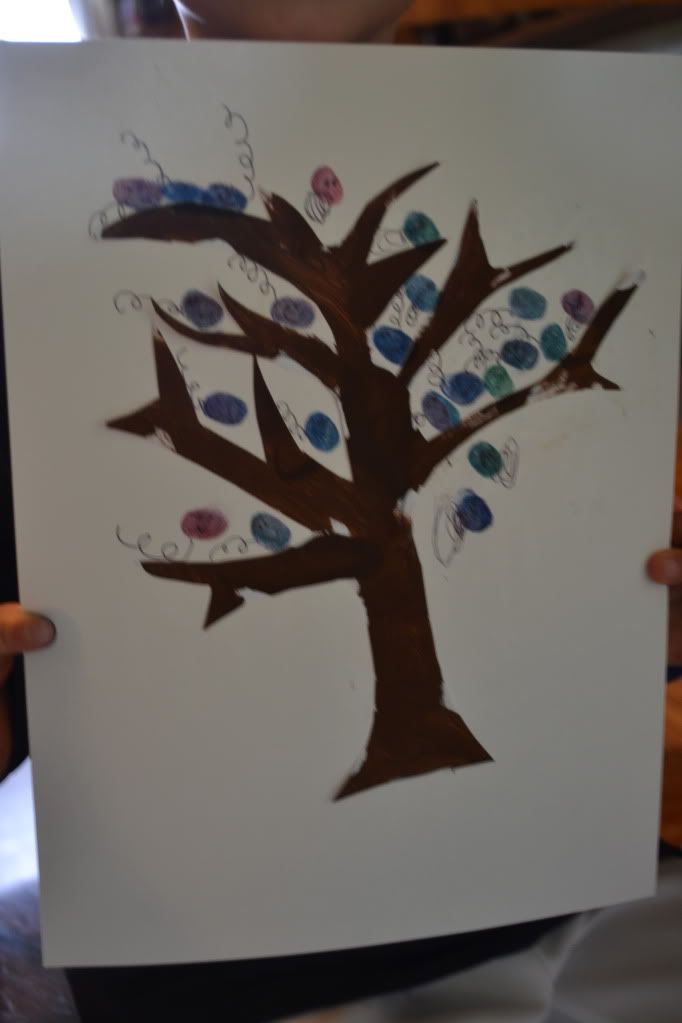 Links ::
homeschool share
- lots of activity ideas
delightful learning
- inspiration and ideas