I finished the sweater for Miss T a few weeks ago. I had missed her birthday and didn't want to mail it. I just had to see her try it on and see her mom when she got it. They were able to stop by the other day after an appointment in my town so I got to give it to her.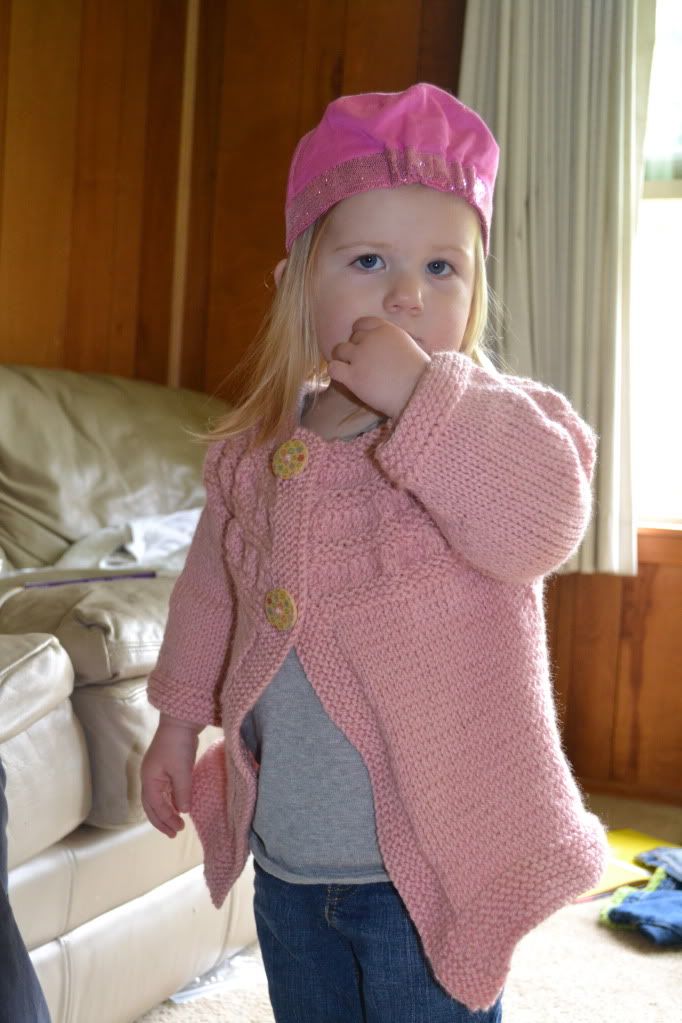 As a two year old, she wasn't too interested. On the other hand, her mother was thrilled and I was over the moon! My first sweater! Finished!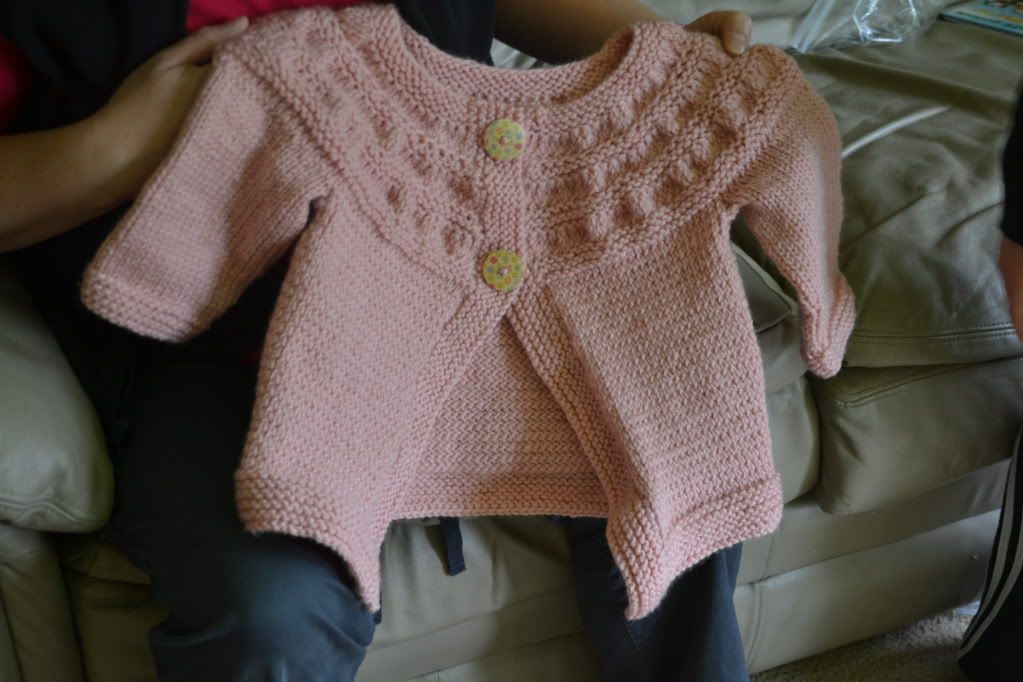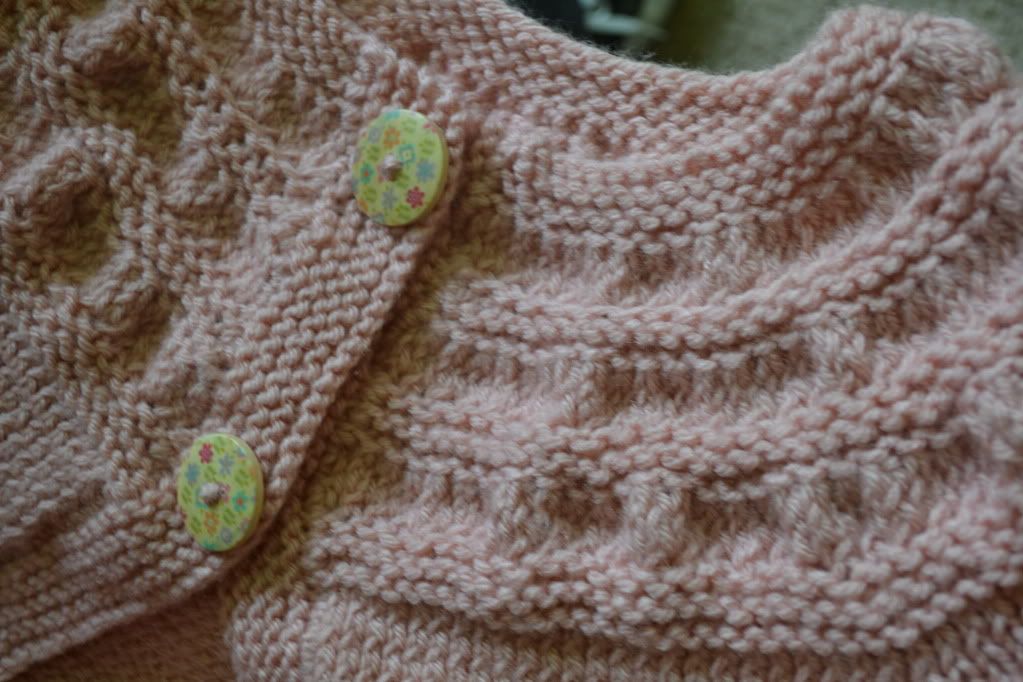 Pattern:
Tiny Tea Leaves
by Madelinetosh
Size: I made the size 2 since that's what Miss T measured at but it was even still a little big. I think I knit big. But there is room to grow and it's not so big that it's obnoxious.
Yarn:
Vanna by Lion Brand
, I think it's called light pink but it looks really like a dusty rose.
Buttons: LOVE the buttons! From
Apples and Eggs
! Perfect! And they arrived so quickly. It was a great experience buying something off etsy to complete this project.