Stepping a little out of chrology but with the intention of giving the students a broader look at history, history (even ancient history) isn't happening in just one place, we had a
chapter
on early people of the Americas. There was also a neat overview of the different parts of South America, Central America and North America.
As a craft we made seed mosaics.
Gathered supplies ::
Getting to work ::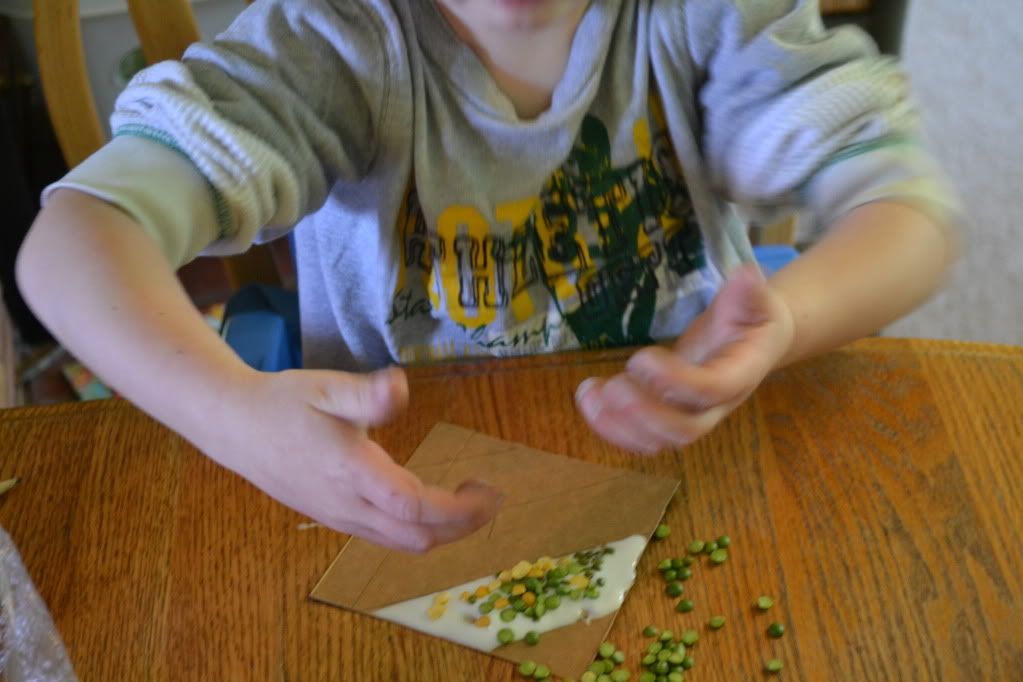 #4 had a glue and dump method...worked for him.
Cleaning up ::
oh wait! I did that part by myself...
Letting them dry, then admiring our work ::
#2 chose to depict the story we read during our lesson, "Rabbit Shoots the Sun". Love it.