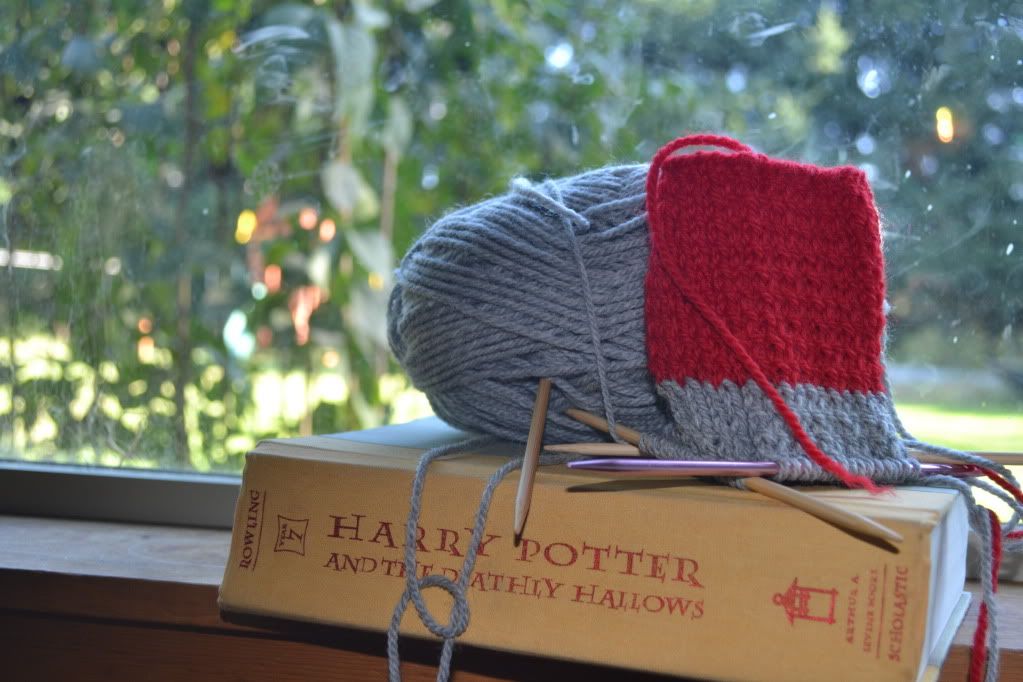 I was trying for a picture of the beautiful fall sunshine and green grass of my backyard, instead I got a lot of smudges on my window in the picture. Someday I'll have clean windows, just not now with all the loving little hands that enjoy the cool glass.
On the needles :: Still working on this Christmas present. Didn't do much knitting this week. I've got to set these out again and pick it up through the day.
On the nightstand :: Still enjoying HP7 again. Reading slowly but it is such a good book I find myself having to finish the chapter before I can turn off the light and bringing it out into the rest of my day.