Joining
Ginny
, over at small things, again with
yarn along
. A single photo of a current knitting or crocheting project with a current read. I am really loving these posts, taking a moment to think about what and why I'm knitting or reading. I read...a lot. And I knit...not as much as I'd like but I do have 2-4 projects going either on the needles or in my brain.
I do love seeing what others are knitting and can always use some reading suggestions! Leave a comment so I can see what you're up to. And go over to Ginny's to see what others are up to.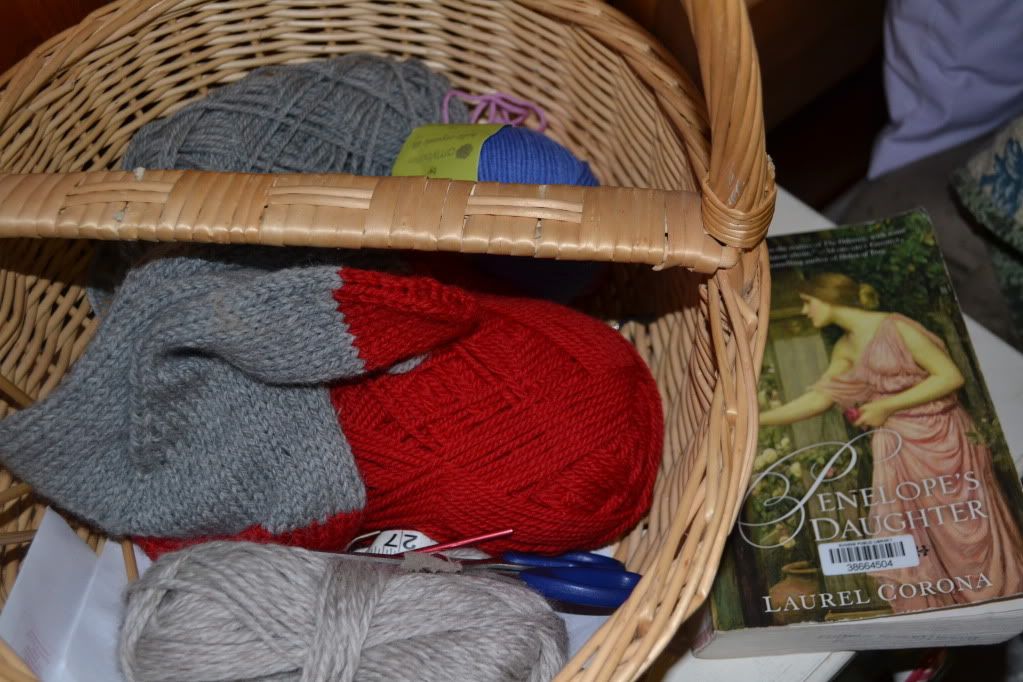 On the needles :: I finished the first half of the Christmas gift. We have a 2 hour drive to our Thanksgiving festivities tomorrow so I'll cast on the second half and get to work. This is really my only knitted Christmas gift so I'm feeling pretty good about it.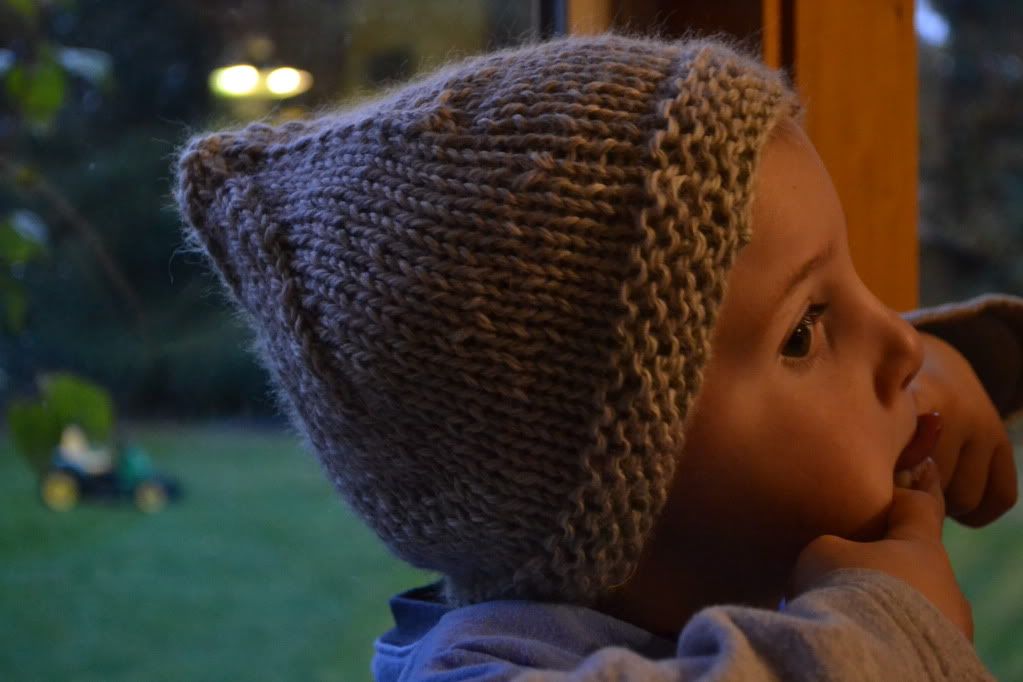 I finished the last hat, now everyone in the family has a mama-made hat, except mama. #4 likes his hat and enjoyed taking a minute to ham it up for the camera.
On the nightstand :: I finished the
The Red Pyramid
and had already gone to the grown up section of the library so I had a whole stack of books to chose from when I was ready to move on. I settled on
Penelope's Daughter
and it was such a good choice! I'm really enjoying it so far. It is definitely a take-everywhere-I am kind of book. Can't wait to read again whenever I have to put it down.
Happy Thanksgiving everyone! Enjoy the long weekend!