Joining
Ginny
, over at small things, again with
yarn along
. A single photo of a current knitting or crocheting project with a current read. I am really loving these posts, taking a moment to think about what and why I'm knitting or reading. I read...a lot. And I knit...not as much as I'd like but I do have 2-4 projects going either on the needles or in my brain.
I do love seeing what others are knitting and can always use some reading suggestions! Leave a comment so I can see what you're up to. And go over to Ginny's to see what others are up to.


Christmas present
and hoping to make some good progress on our drive up to Early Christmas this weekend. I'm going to get to a point with this project that I can't work on it when certain people are around PLUS Mr. Wiedz thinks everyone needs a hat this winter. So I cast on some chunky wool I had that didn't work for another project on some big needles and I'm working on a hat for #3.
On the nightstand :: #1 got
The Red Pyramid
at the library the other day. She's read it already but wanted to again. I hadn't read it so I've taken it over...so far, so good. Not as awesome as Rick Riordian's others I think but good.
I *also* got a project done this weekend! I'm so excited! I'd been holding on to
this
pattern for a few months. While I was at my mom's this weekend, helping with an eye surgery, I was able to cast on and FINISH these adorable mary jane booties for #6.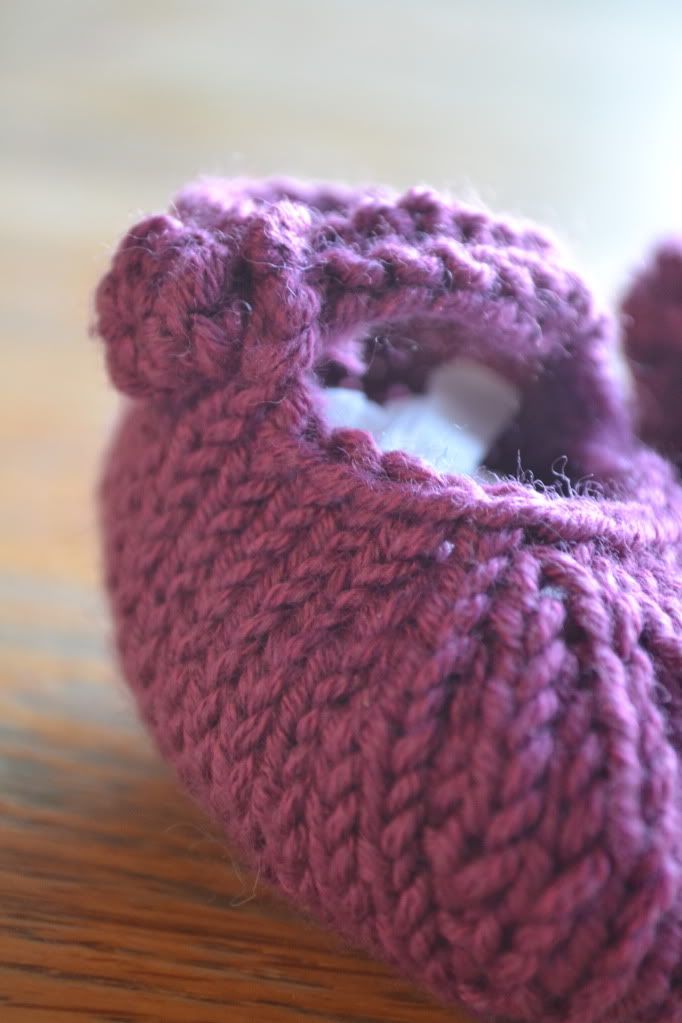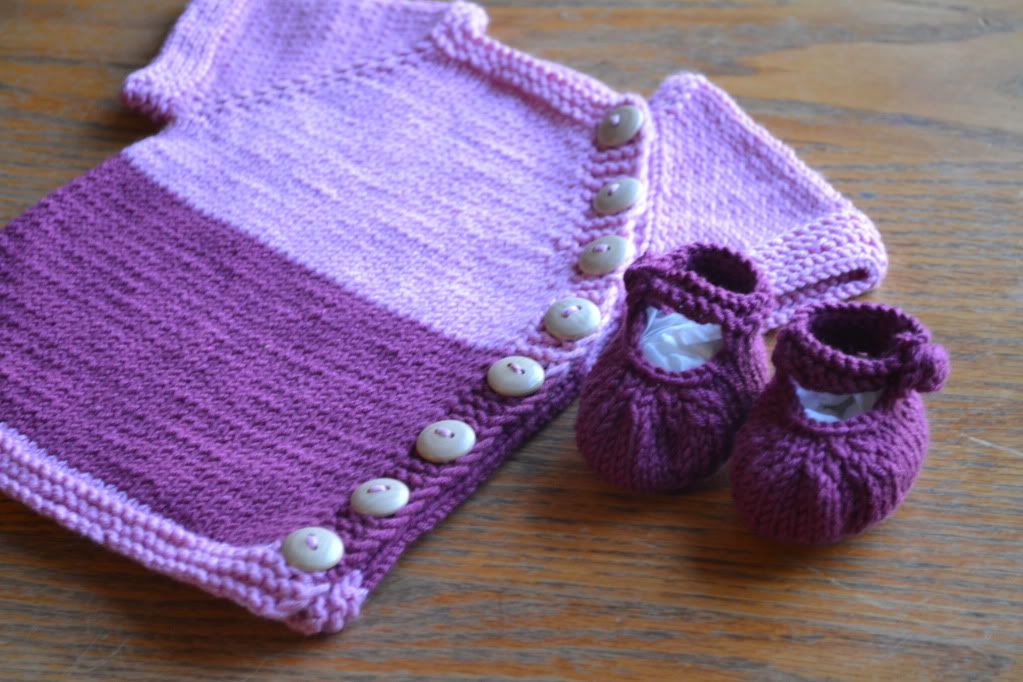 Of course I made them to coordinate with the
puerperium
cardigan
I made already...I've just got plans for a hat then I'll have a complete set of cuteness for #6 to come home from the hospital in (if she's a girl, of course...if she's a boy then I'll have to do some quick thinking).
Ravelry notes
here
.