Joining
Ginny
, over at small things, again with
yarn along
. A single photo of a current knitting or crocheting project with a current read. I am really loving these posts, taking a moment to think about what and why I'm knitting or reading. I read...a lot. And I knit...not as much as I'd like but I do have 2-4 projects going either on the needles or in my brain.
I do love seeing what others are knitting and can always use some reading suggestions! Leave a comment so I can see what you're up to. And go over to Ginny's to see what others are up to.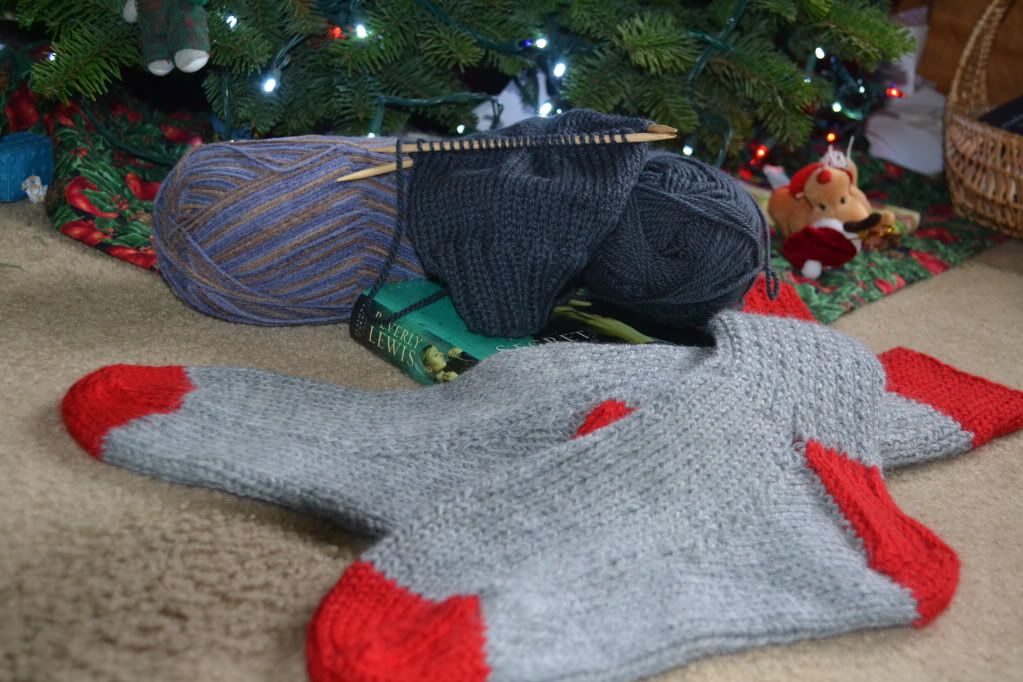 On the needles :: FINISHED with my Christmas present (
ravelry link
). I finished these with many days to spare. And I decided knitting at Christmas not on Christmas presents is fun! I've worked on a hat for #2...to complete the collection (
ravelry link
) and I'm really itching to start a pair of socks for #5 (
ravelry link
). I never thought I'd be a sock knitter but here I am. Strangely, I'm also starting to feel like pulling out
Mr. Wiedz's sweater
.
And
I have a long list growing in my mind of knitting I'd like to accomplish this year.
On the nightstand :: Still working through
The Secret
. It's good and I'm getting to the end so some questions should be answered soon. We'll have to hit the library before school starts again for a new stack of books when I'm done. Maybe I can rope Mr. Wiedz into going with me.