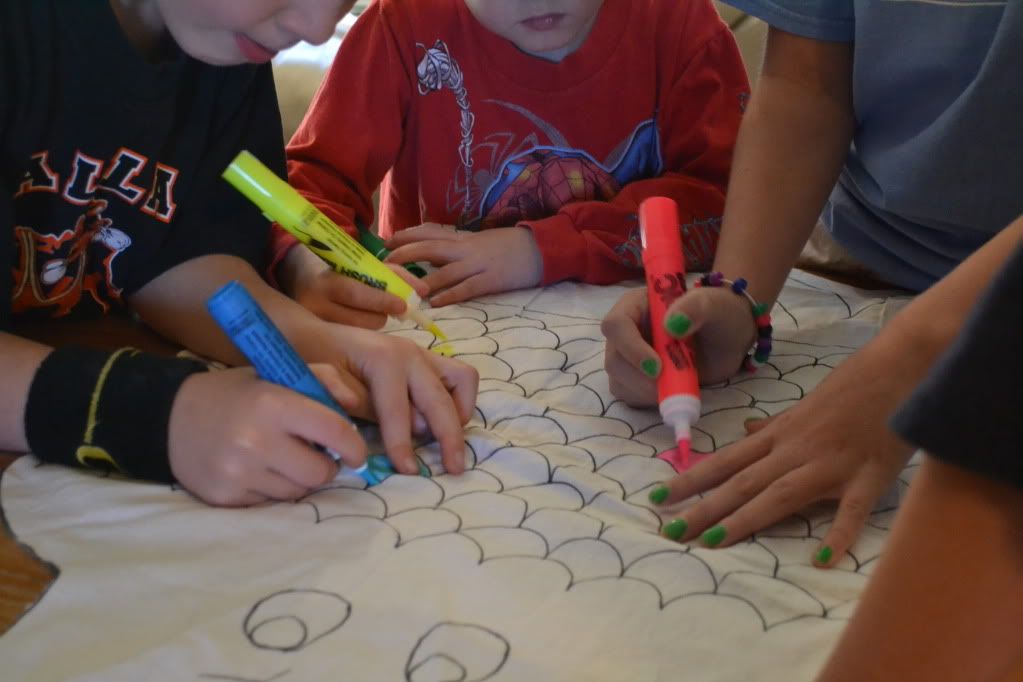 Once we were done in China, our
history
stayed in the far East with an overview of Korea and Japan. One of the ideas from the
activity book
was making a carp kite. I knew a carp kite made sense, carp being a fish thought of in the far East but I wasn't sure how to explain how it tied in to the kids. The book did it for me perfectly:
"The Japanese celebrate the holiday of Boy's Day on May 5th. On this day, each boy is given a kite that is flown from a tall bamboo stick outside his home. Because of the carp's fight to swim against the current, the fish symbolizes strength, courage and determination. These are all qualities that Japanese parents wanted their sons to develop."
Perfect. I want to teach my boys strength, courage and determination.
I cut out and did the detail work before the week started then let the kids color it with fabric markers during the week, it was too much to do in one sitting and there were a couple of them that really enjoyed coloring a section or so at a time.
When it was all colored I hot glued it together and strung it up. Mr. Wiedz hung it up for me...having him around is so handy, he can just reach up and hang things from the gutters...so nice.