Many years ago, like 8 year ago. Mr. Wiedz asked my mom, Grammie N, if she would make our family quilted stockings. She did and they were beautiful! Then about a year and a half later #3 came along. No stocking for him. Each year Grammie talked about making new ones and each child made the job a little bigger. I bought those cheap red stockings with the furry white trim and they did look good, all uniform on my mantle, but they weren't our Grammie-made stockings. #1 joined in with the wishing a year or so ago, letting Grammie know how much she missed the beautiful stockings she had made for us.
I'm not sure what got into Grammie but this year were were BLESSED by the completion of our family quilted stockings!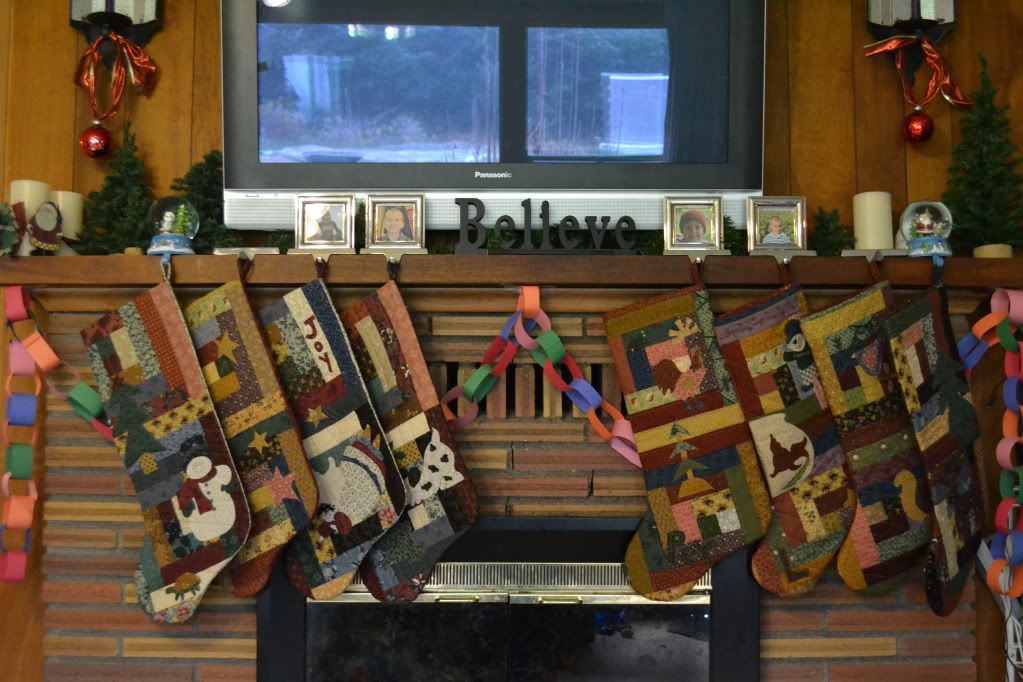 All of the stockings use a collection of quilters cotton (I want to say Hoffman) and all of them have log cabin blocks making up the stocking base. Then Grammie did what Grammmie does best, appliqued different pictures onto the stockings to represent each of us.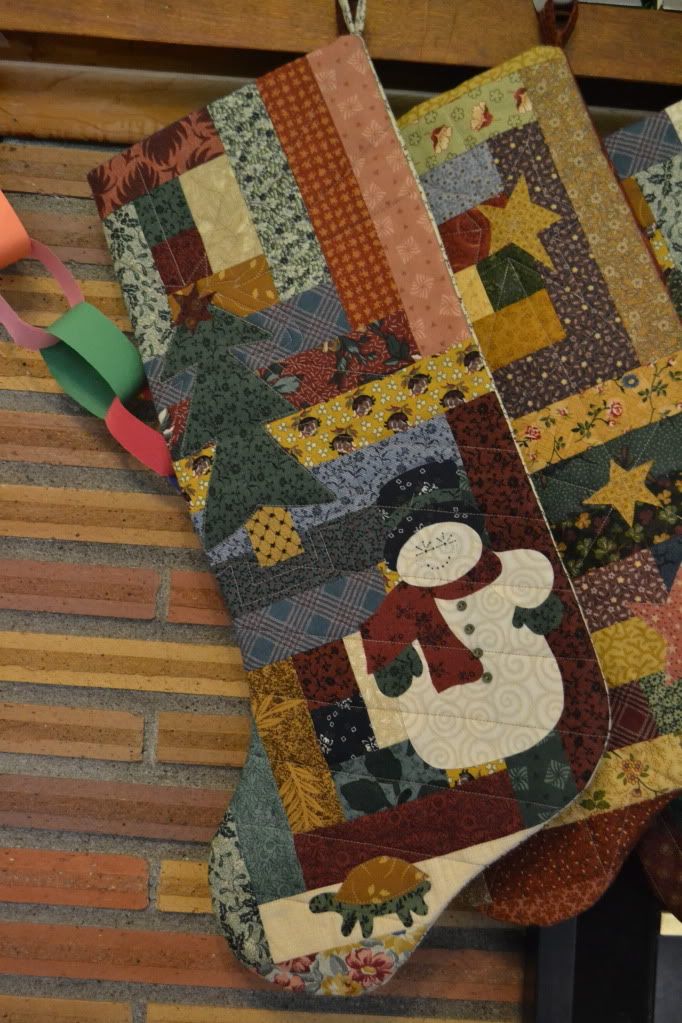 I have a snowman collection so my stocking has a beautiful snow-woman on it. Mr. Wiedz's has an deer and an evergreen tree on it. #1's says "joy" and an angel.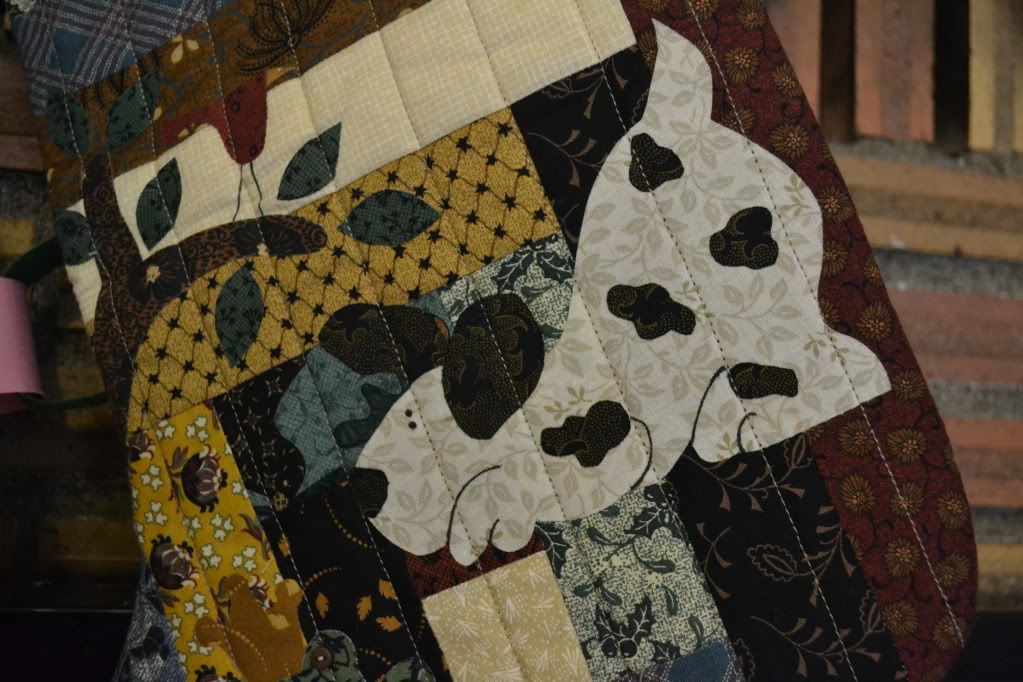 #2 has a puppy and a frog, he was 2 months old when they were made so who knew what he'd like...but it is so cute!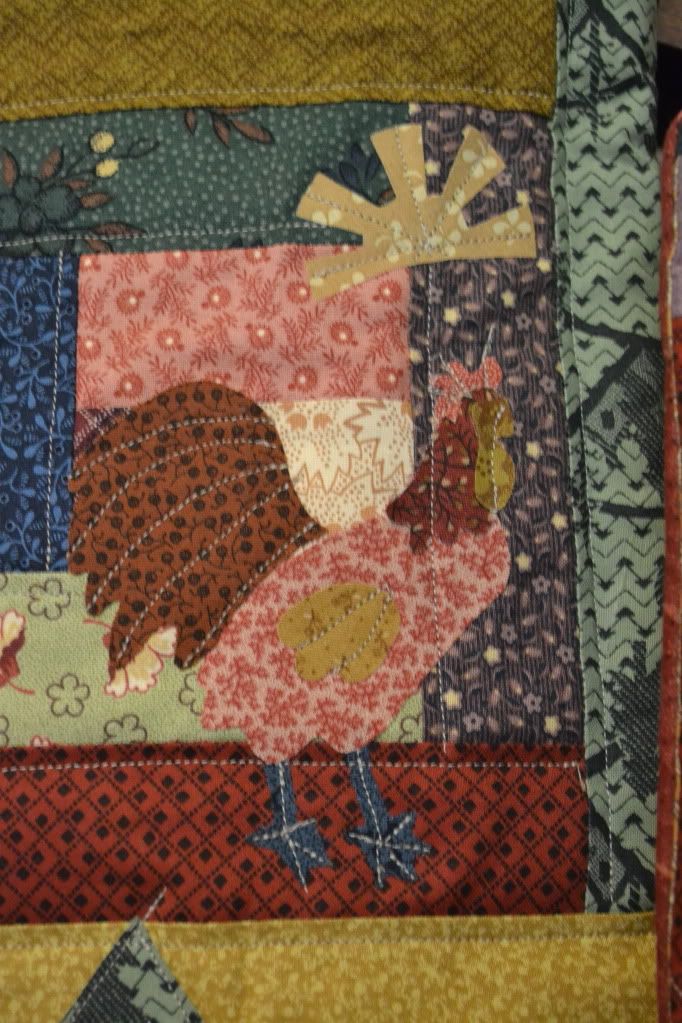 #3 is our little chicken-farmer and Grammie put a rooster on his stocking! So perfect!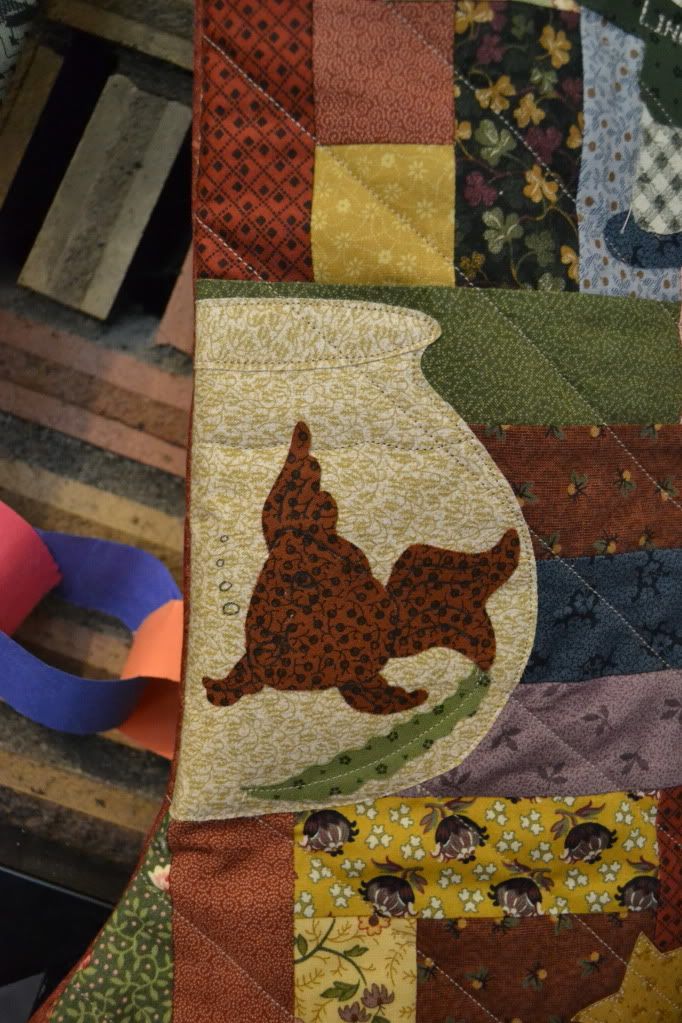 and #4 is our little expressive dude! He's life wrapped up in a skin! Grammie put just his most favorite things on his stocking. A goldfish swimming in a bowl! And a pirate too! She even used her fun machine to print his name on the pirate's shirt (hence why there's no photo of his favorite part of the stocking).
She even got a stocking done for #6, covered in stars since we don't know if it will be a boy or girls stocking or what #6 will be into.
Thank you Grammie N. Our mantel has never looked so perfect!
I'm excited to show you how these stockings also tie into the rest of our Christmas living room once my package from Grammie gets here and I get it put together...stay tuned (it may take me until after Christmas - just warning you).