Before Christmas break we "rowed"
The Rag Coat
. I thought it was a wonderful story though the boys got a little bored with it. It was a little longer of a book for my guys.
We're trying out some new "ways" of doing school in the mornings and as such I didn't get as many pictures of this "row". And I had a lot of activities and lapbook components that I didn't get to. We tried to have fun though.
Seatwork ::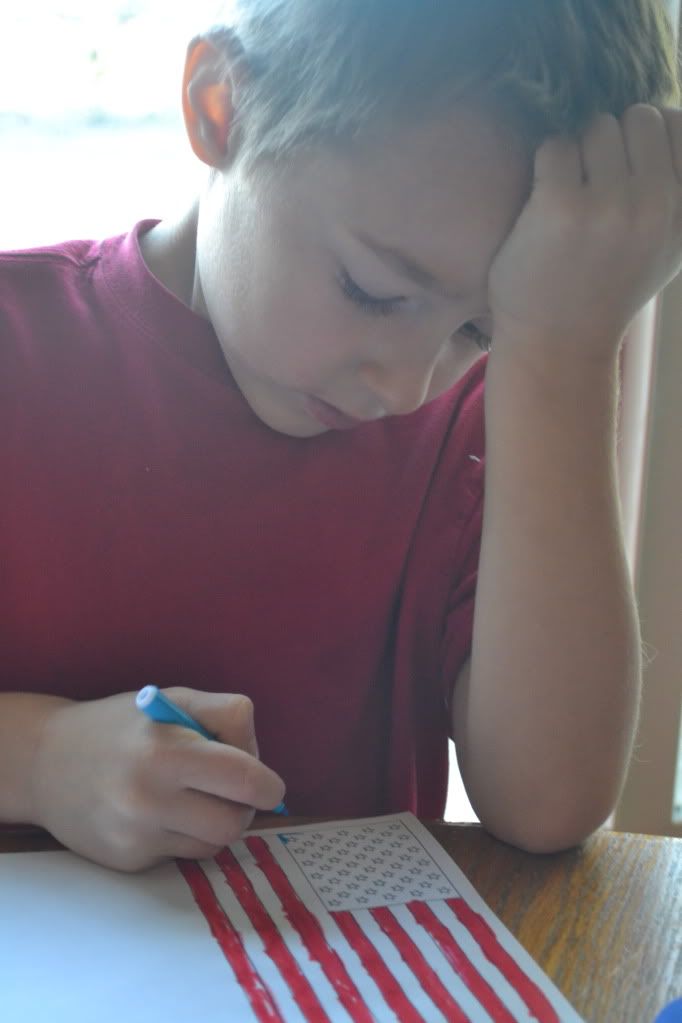 We colored our flag for the contry that our story takes place and found the country and area on the map.
The Rag Coat
takes place in the coal mining area of the United States. So we got to color our flag and
homeschool share
had a great map of the Appalachian Mountain area to color.
Coal ::
We don't live in an area where coal is used so my kids are completely unfamiliar with the mining or production or use of coal. I meant to get some coal, I was thinking the big box hardware store would have some I could buy but I never got around to it. We had purchased some charcoal to draw with for a different "row" so I pulled some of it out and let the boys experiment with the way it felt and drew and the mess it made.
We also watched this video about how coal is formed from Answers in Genesis (thanks to
Michelle
).
Cooking ::
From my research with what others did during their "row" of this book I found many people made "coal cookies". Of course I remember them as
magic cookie bars
from my growing up years. So, sounds like a good reason to make them!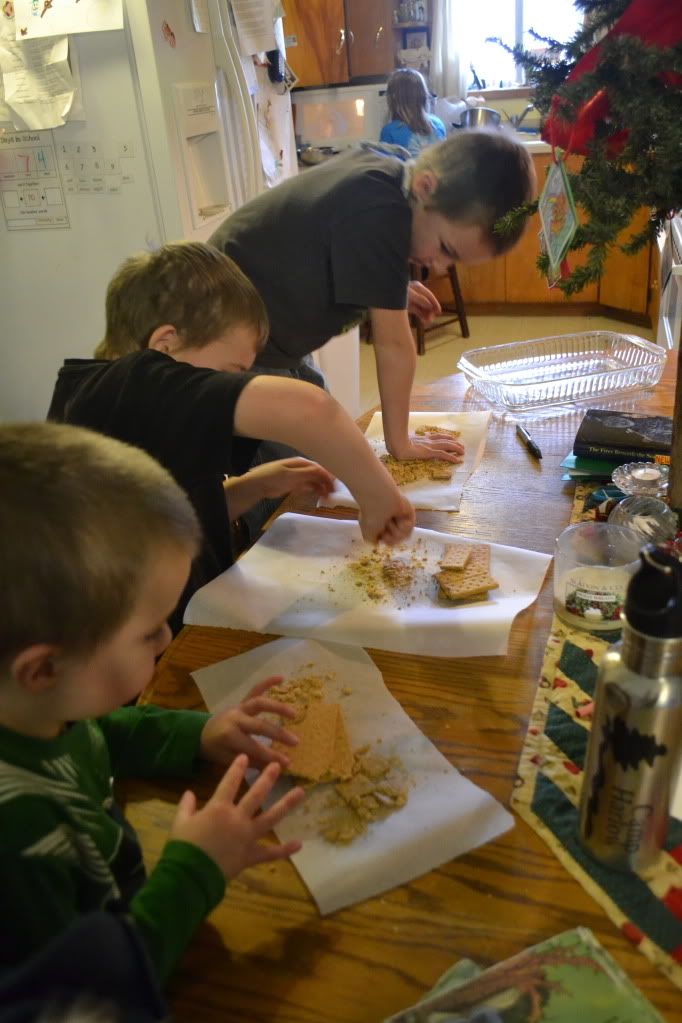 Everyone got a pile of graham crackers to smoosh up into crumbs. After they got their hands dirty we used the rolling pin to really get them squashed up.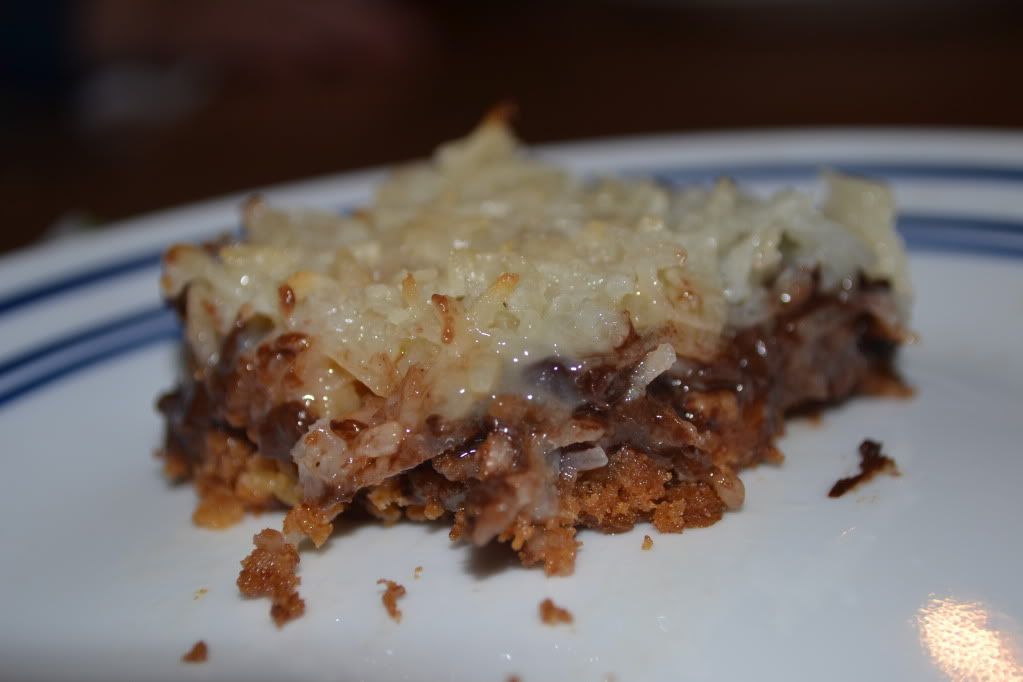 The finished product. Yum!!!
While the cookies were cooking we watched another video I found via
Michelle
about the layers of the earth. Careful, the song sticks in your head...I was humming it for the rest of the afternoon!
Links ::
And Linking up to ::