I'm going to say that
Grandfather's Journey
was probably my least favorite "row" this year. There wasn't a lot to find as far as ideas in Internet-land and while the manual does have ideas I usually use them more for a jumping off place, for this book they were more "mature" than I was needing. The boys liked the book when we read it each day and asked good questions along the way but it just wasn't so engaging.
Seatwork ::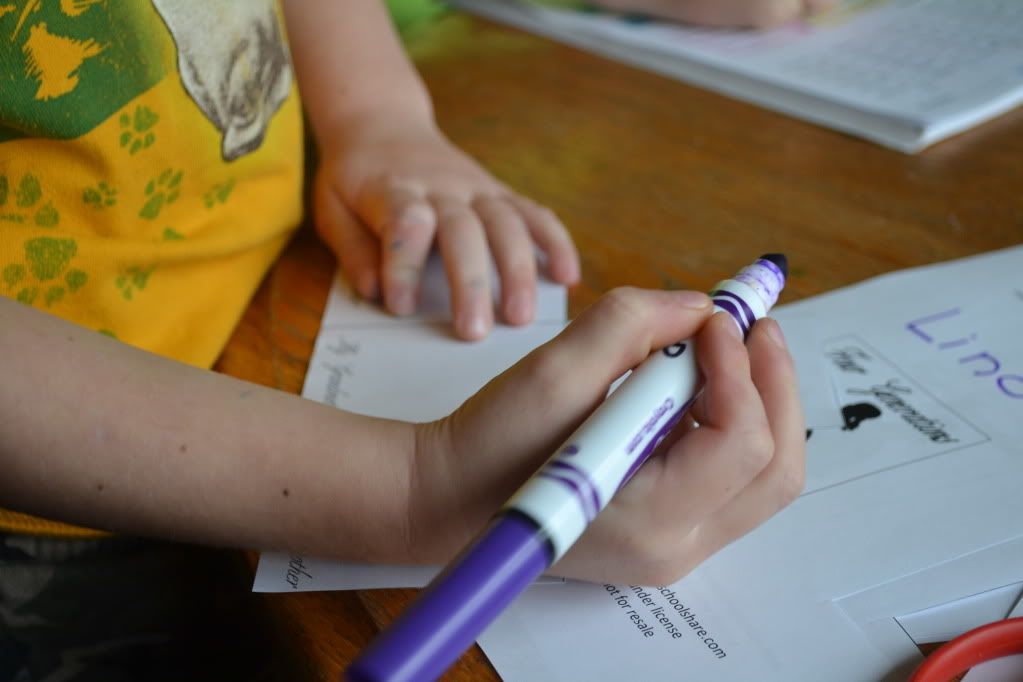 We did do a little booklet about generations since the character in the book talks about his grandfather and mother. If my boys would have had the attention span for it I thought later it would have been fun to ask our Grandfathers for stories about their adventures or memories.
Special ::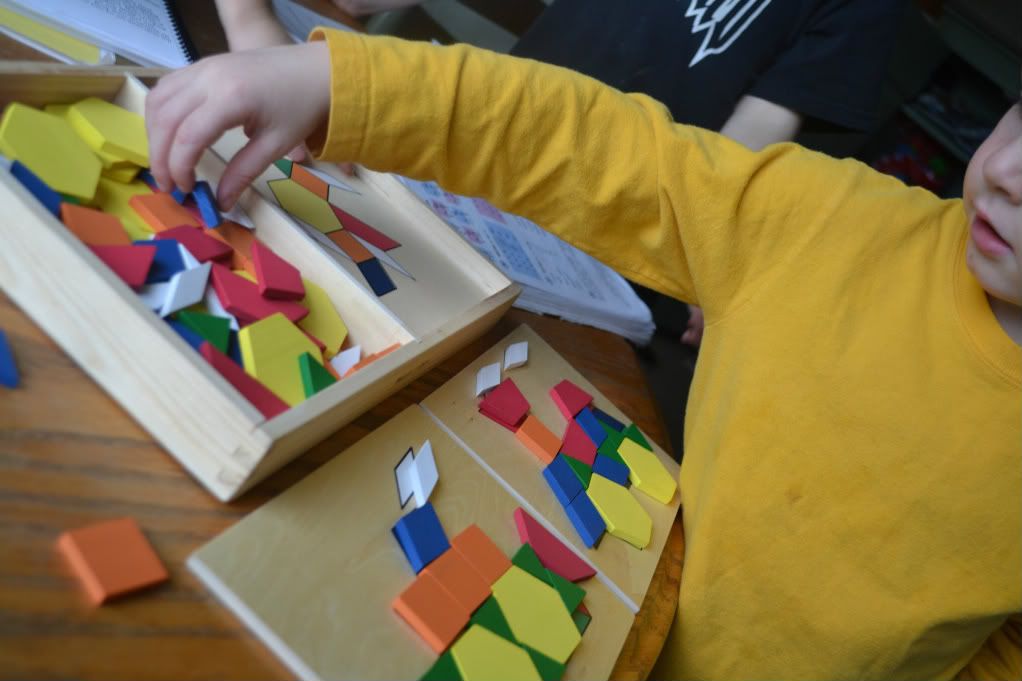 I've always wanted some pattern blocks and while Internet Christmas shopping I found
this
set from Melissa and Doug. I snapped it up and thought it would tie in nicely with our unit. And #4 thought they were great! I had him start with the train and ship since those are what Grandfather used on his journey.
Birds ::
Grandfather kept birds both when he was away from his homeland and when he went back to remind him of his adopted home. I wanted to, of course, find some worksheets and fun activities about birds but I didn't. I did pull out our book,
First Animal Encyclopedia
, and we looked through the section on birds. For as poorly as I did in planning, it turned out to be a great part of week. #2 and #3 poured over the book and ohhh'd and ahhhh'd at each page.
Origami ::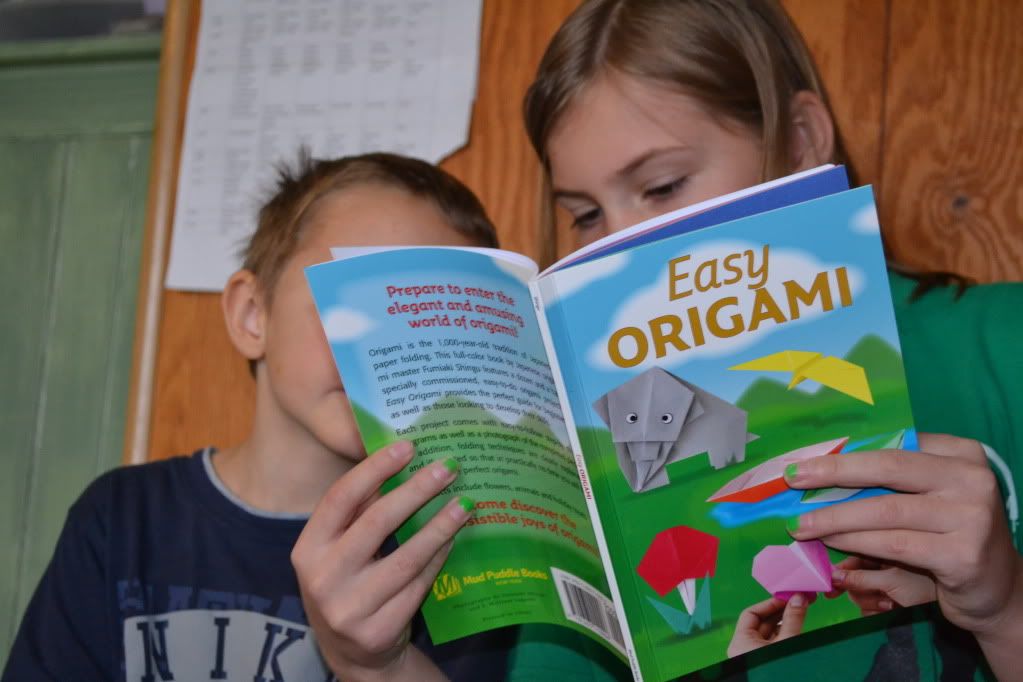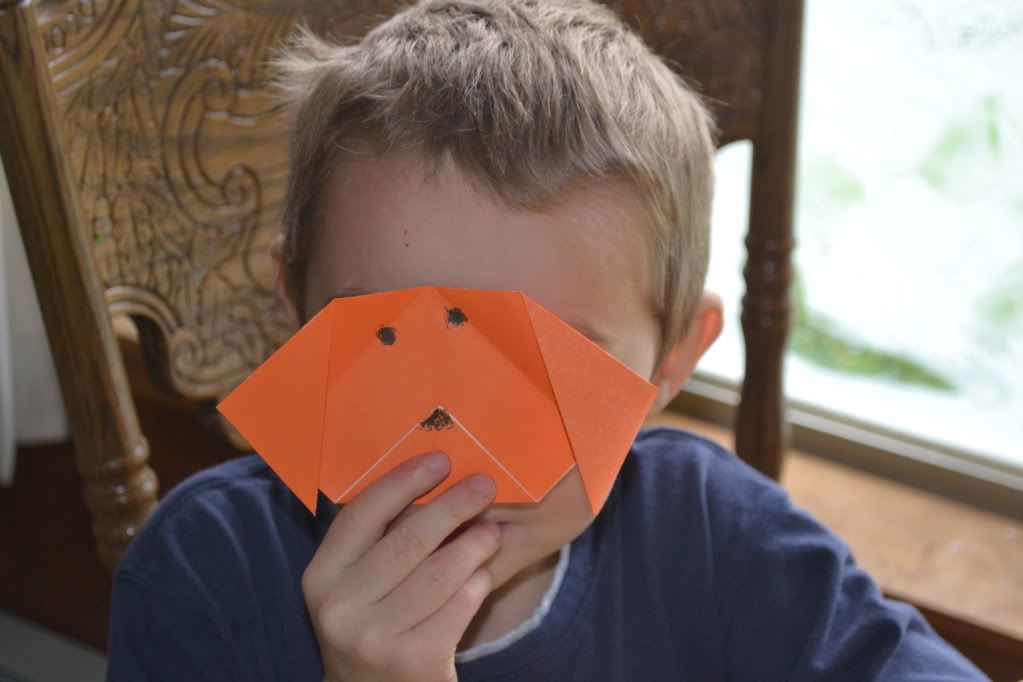 Again while Christmas shopping I found an origiami set that I snatched up and told Mr. Wiedz I needed for school. Of course everyone joined in for paper folding fun. This worked out best as I asked #1 to help #3 while #4, #2 and I worked on a pattern (I photocopied the instructions from the book so we could all work at the same time). We all had a great time and discovered how difficult origami is!
Links ::
homeschool share
- map, flag, generations book, Japanese culture book
Linking up to ::