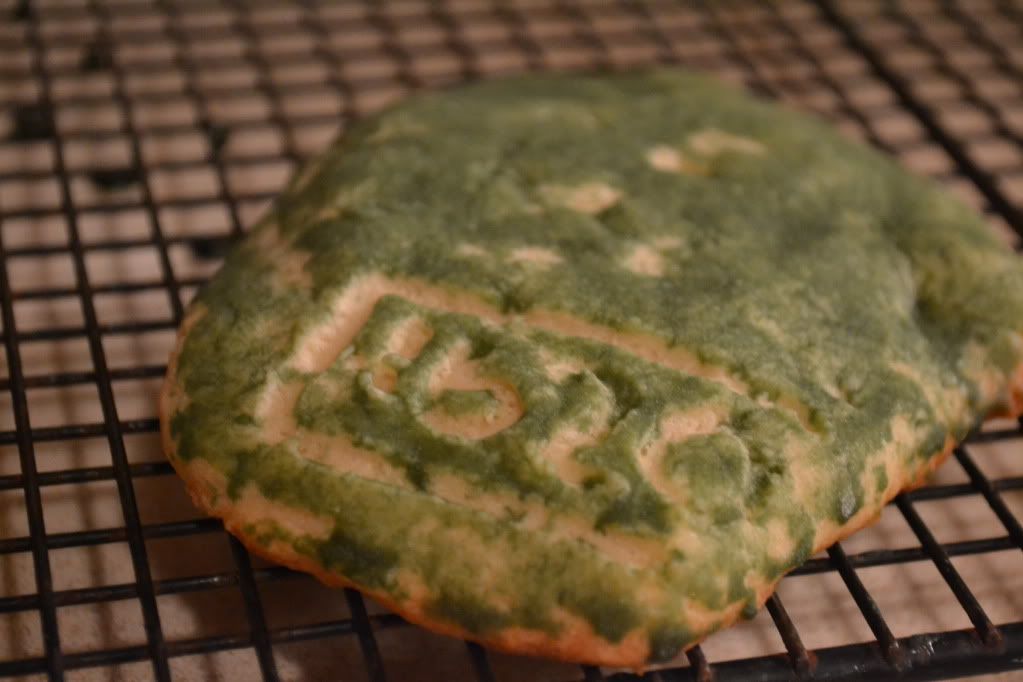 The boys and I had a lot of fun with our fall unit so I continued the plans with different "thanksgiving" themes each week leading up to Thanksgiving. We had the Maylower, pilgrims, and turkeys. I had
pinned
*many* ideas and tried to incorporate a little of this and a little of that through the weeks.
Some printables and seatwork ::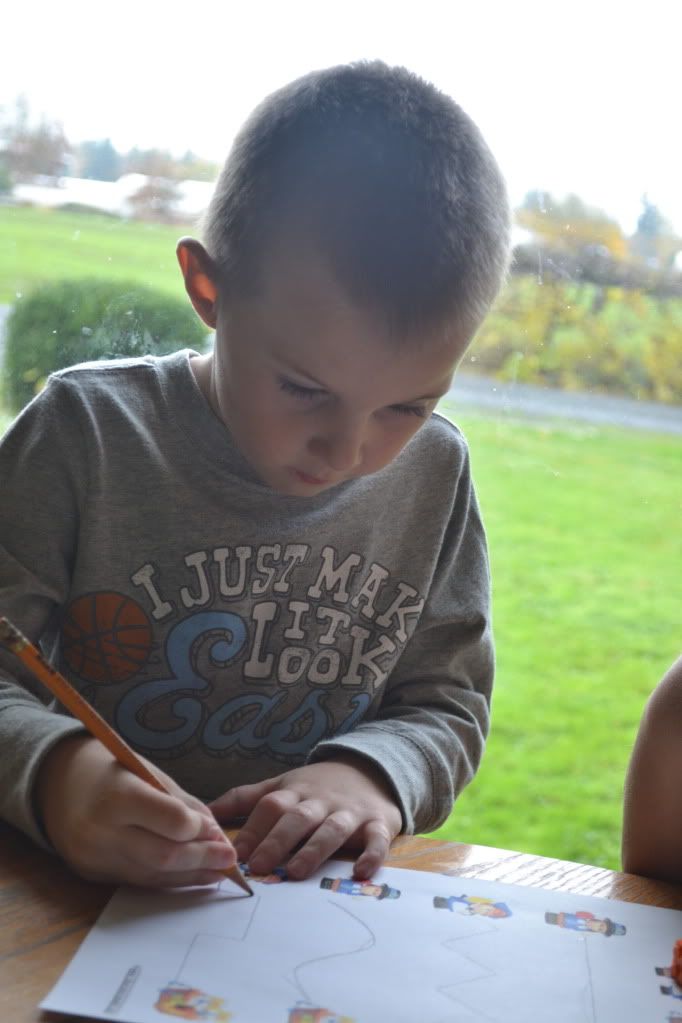 Our Thanksgiving Books ::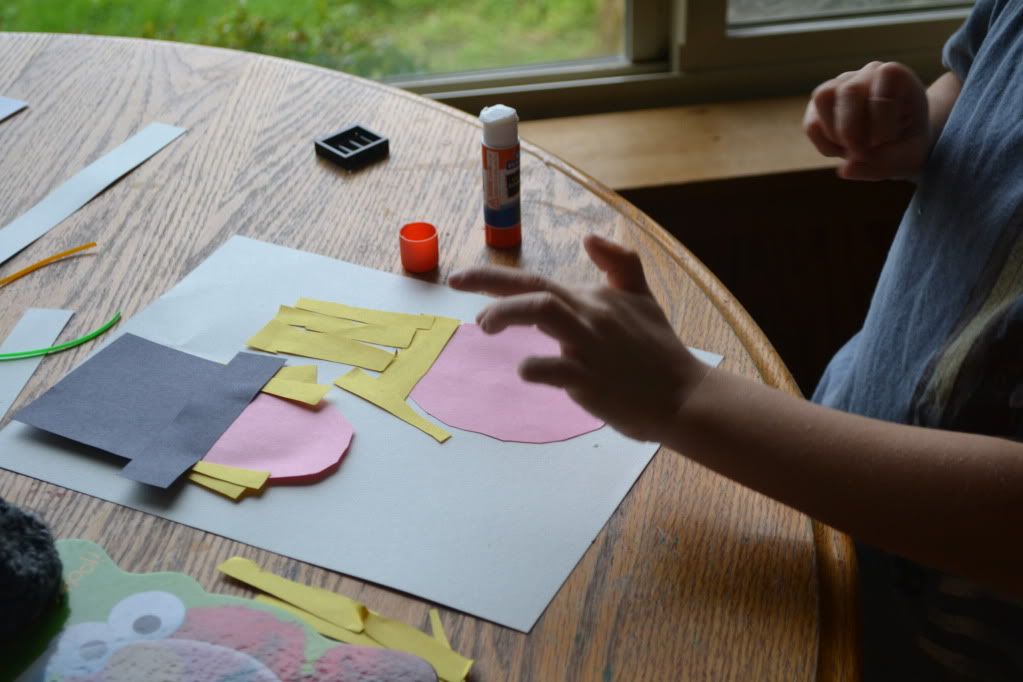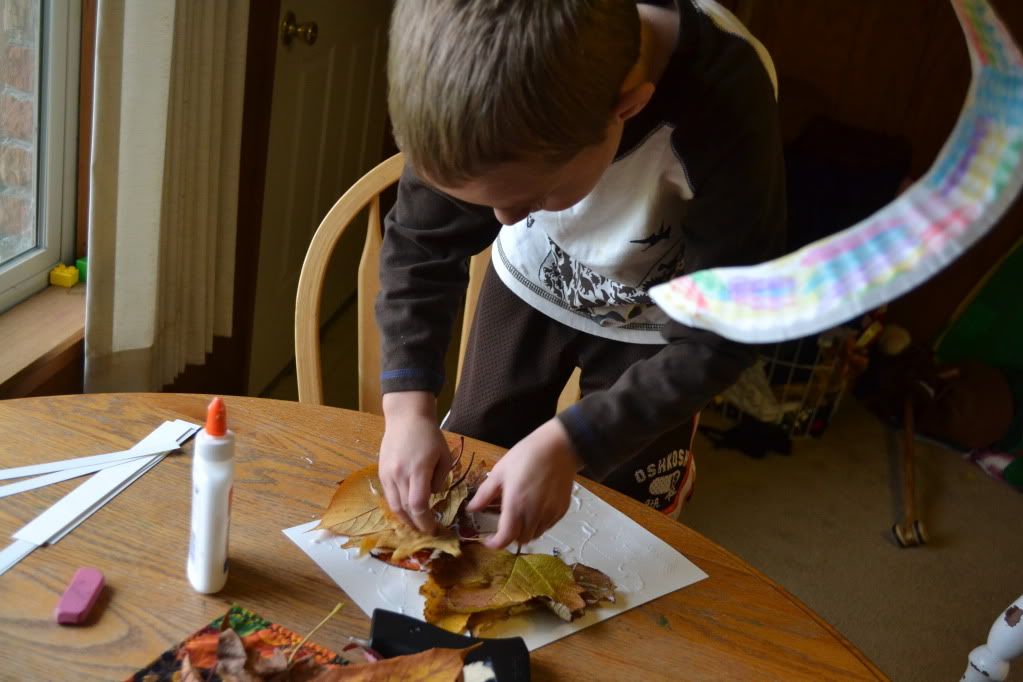 A sweet #5 "helping" brother with his pilgrim page.
I found
this
adorable idea on pinterest and I thought it would be a great memory piece to keep. I traded some ideas from the original for other cute crafts I'd found on pinterest. I have to admit that some of these just "got done" instead of being a lesson or part of a larger plan. Somedays leading up to Thanksgiving were a little harried and we just had to pull out the pieces and, "here, just put this together like this" kind of thing. Not my best work but they both enjoy their finished products. I was impressed with myself for not micromanaging the small details of say the pilgrim and indian faces...who says eyes have to go at the top of a face?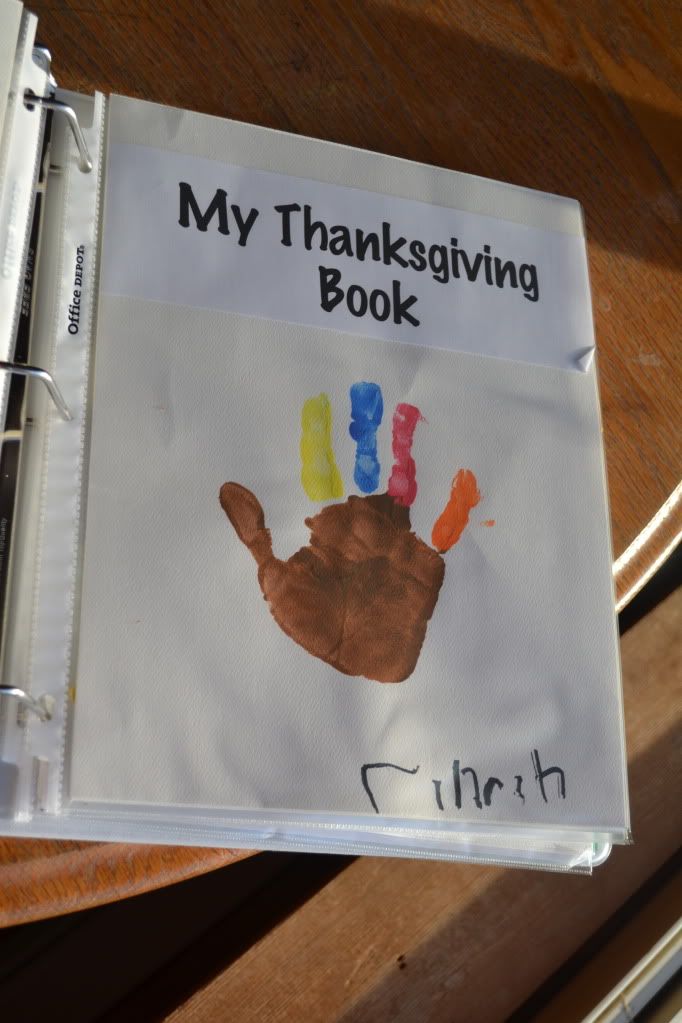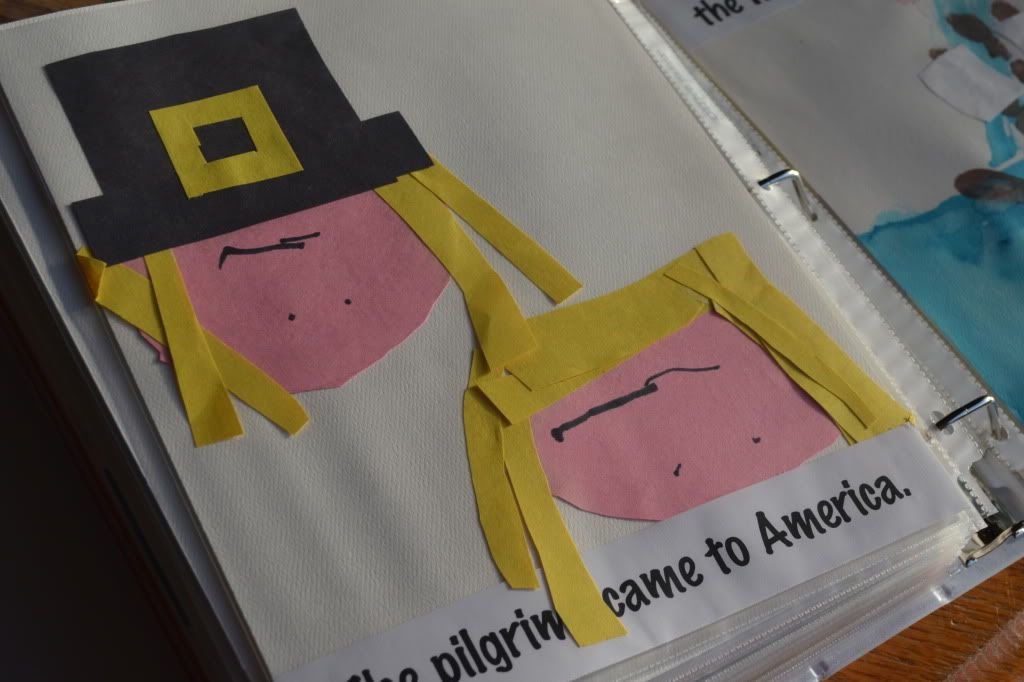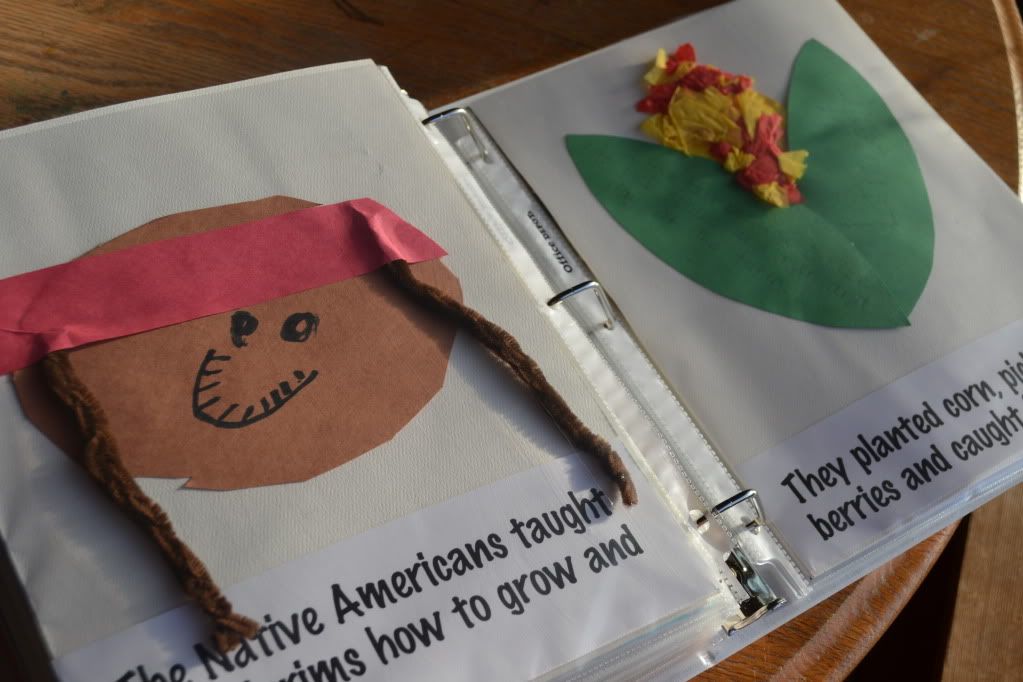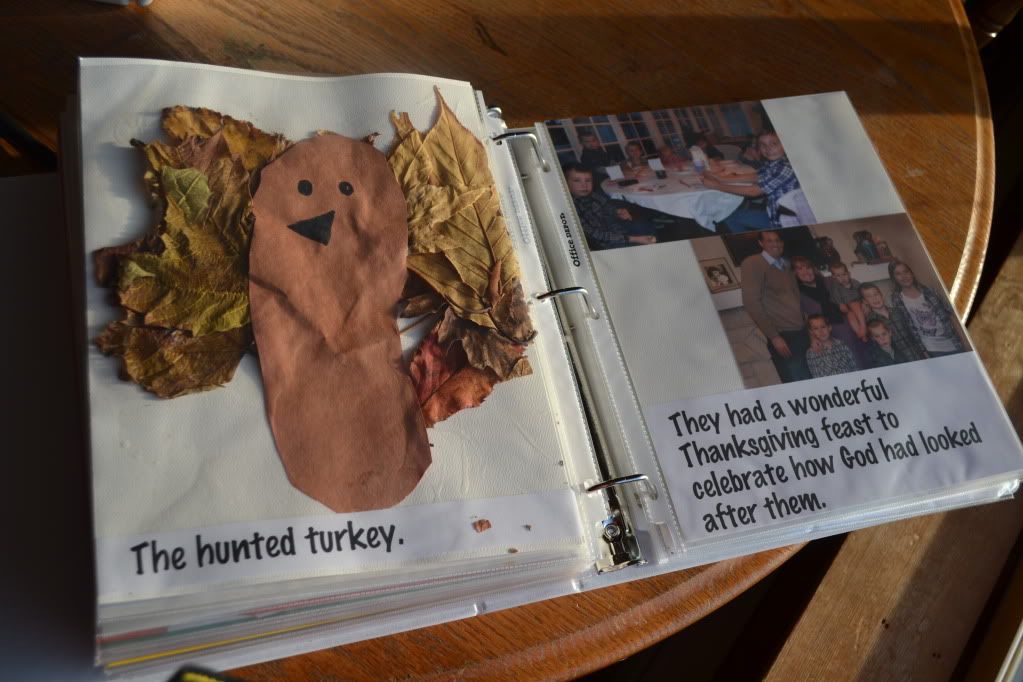 The food and treats ::
I love when I can tie a recipe to something we are doing for school. I almost always pick the recipes from our
activity book
for our history lessons and I really need to pick up a copy of the
FIAR cook book
(note to self...use amazon gift card for that!). So of course I had already pinned a lot of cute food to go-long. First up were the Plymouth Rocks at the top of the post. Unfortunately the recipe (which I followed without adaptions) called for quite a bit of almond extract. 1) we aren't big fans of almond extract and 2) it called for 1/2 a teaspoon for 8 cookies...strong almond taste. Additionally, I didn't have any black food coloring so I used green and purple to try to get a rock look. Instead I got a mossy color that made it difficult for the kids to eat them. Basically, these didn't work out so well.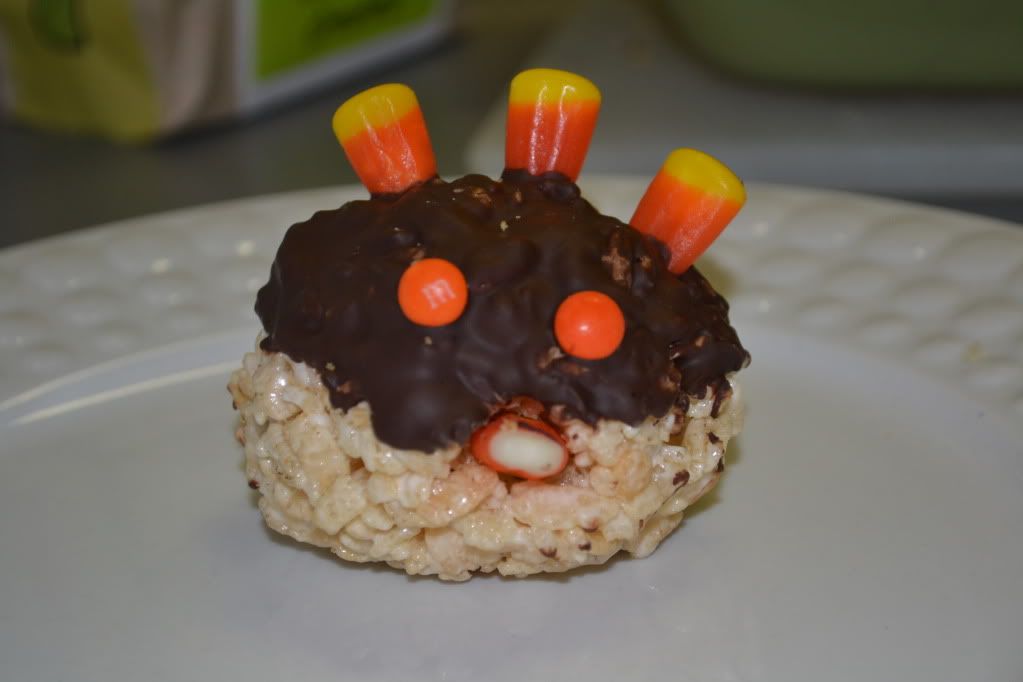 Our little rice krispie turkeys did turn out. Instead of making them the week before Thanksgiving like I had planned I ended up making them the night before and taking them with us to the family dinner as a kid dessert. They didn't turn out like the picture but they were tasty!
A Leaf Walk ::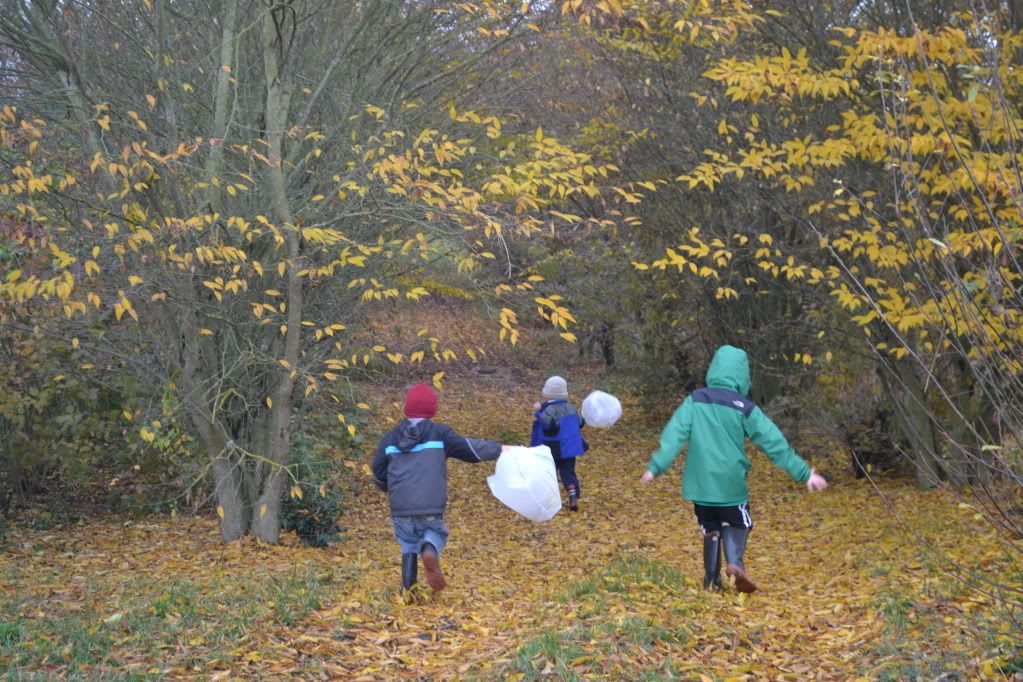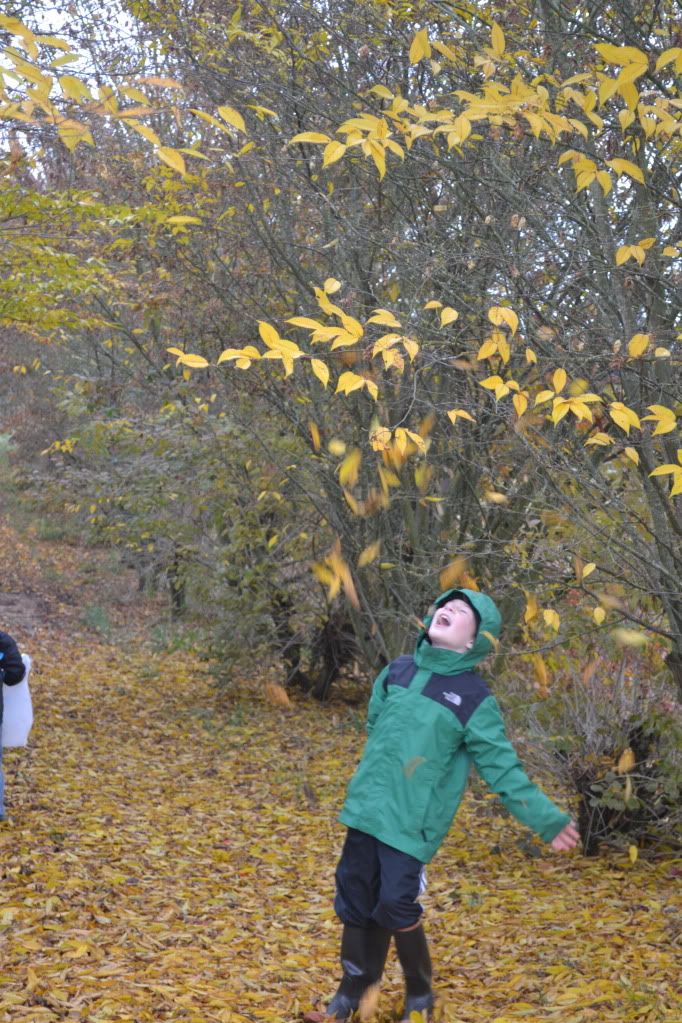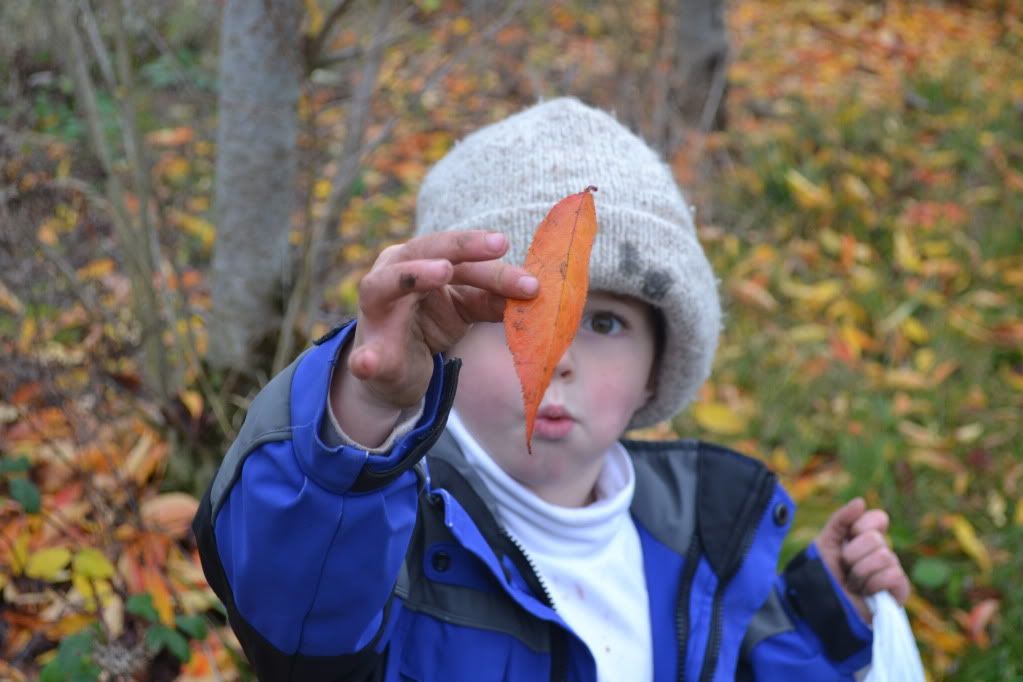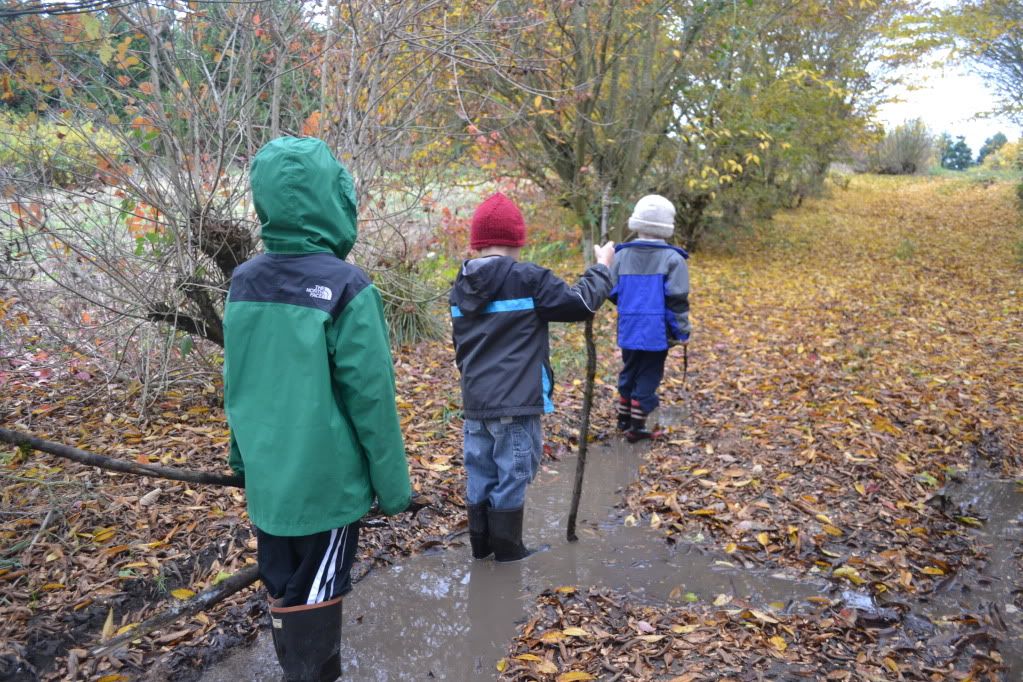 I kept planning a leaf walk through the flower farm behind our house to collect leaves for a turkey project but as soon as I figured we would go, it would start to rain like cats and dogs. Finally I just said, "We're going" and we did! The boys had such a fun time and the colors of the leaves were awesome. There were still a lot of leaves on the trees (still are...what a weird fall) but plenty to collect. We had a great walk!
Linking up::

and