The boys and I rowed
Mike Mulligan
at the end of March/beginning of April, it was the first book we did after our baby break. It was such an easy book to row, such a sweet book. And there were so many ideas to make the row a great learning experience and full of memories.
We talked a lot about squares and #3 completed a lapbook piece about squares, drawing one, the definition of a square, and cutting a square from a magazine.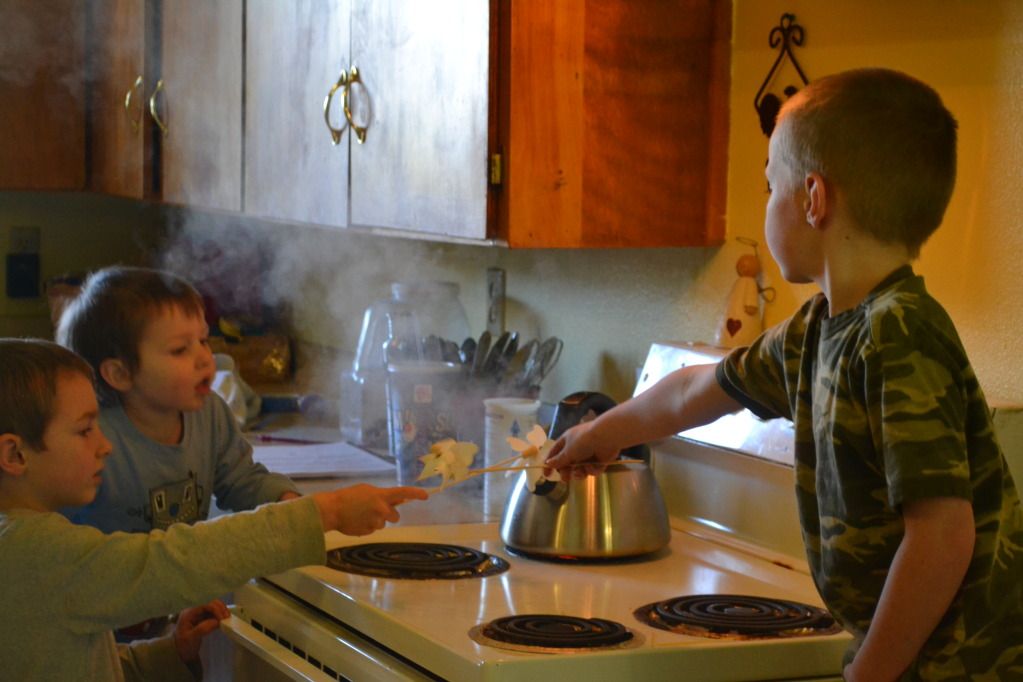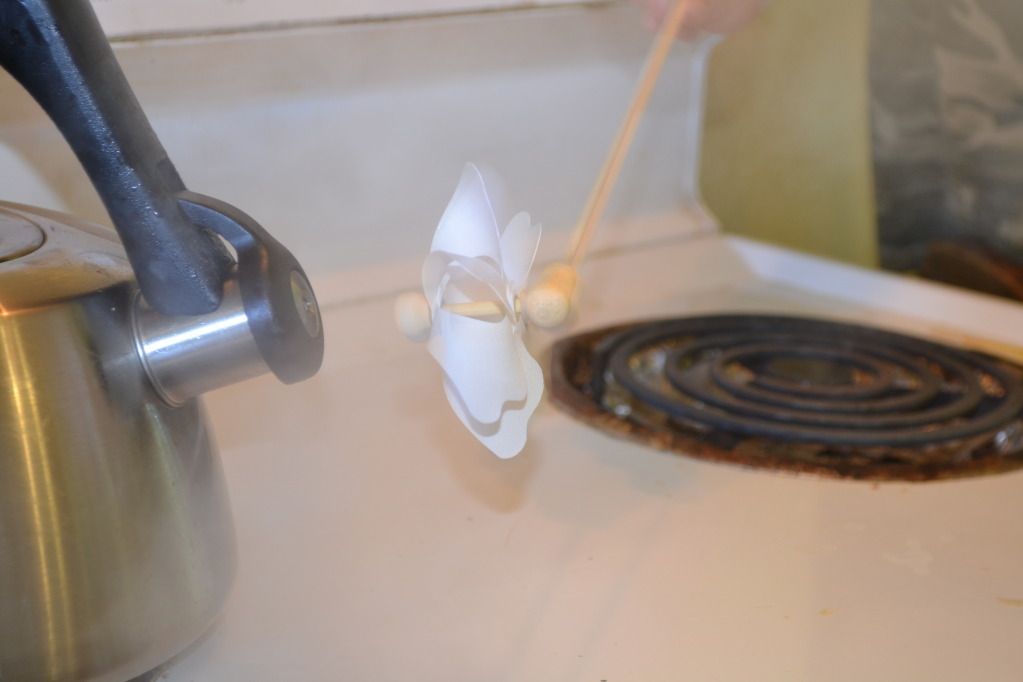 Of course there was a lot of time spent on steam. I think this little science experiment was from the manual but it could have been from anywhere :). The boys thought it was really cool that steam makes my teapot whistle but also turns the pinwheel (not to mention that I allowed them close enough to the stove to do this).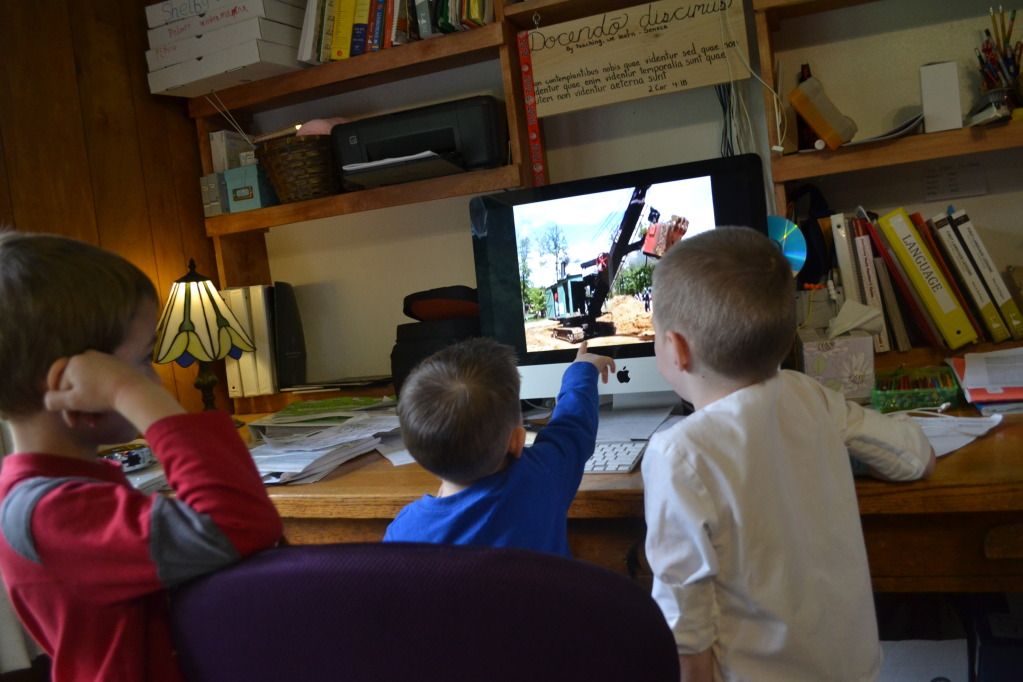 And we watched videos of steam shovels and steam engine trains in action on YouTube. We watched a lot so I can't link to what we watched, I just searched steam engines and tried to find ones more than 30 seconds long that they would enjoy.
I think I got this idea from
Michelle
. And the kids thought it was so fun! I just made a yellow cake with chocolate frosting (a favorite combo around here) and used chocolate sandwich cookies crushed up as the dirt. I found the little digger in a matchbox set at the toy store, we won't tell Mr. Wiedz I made a stop at the store *just* to look for a digger to finish my cake :). Michelle suggested putting the cake in the freezer to make it easier to cut. Since the freezer is also a handy place to hide a surprise cake I left it there and decided I LOVE frozen cake.
We also worked on our
Animal ABC
's, letter E. I let the kids decide a lot of the time how to color their letter, this week it was watercolor. I was trying to match everything up, ABC Animal,
All About Reading
and our rows but it wasn't working. We were going to slow. I also thought I'd keep up with our letter stuff over the summer - not! I'm not sure what to do, keep #3 doing alphabet crafts or just do a breeze through with #4. Sigh...another thing to think about.
Links ::
YouTube
:: steam engine search results