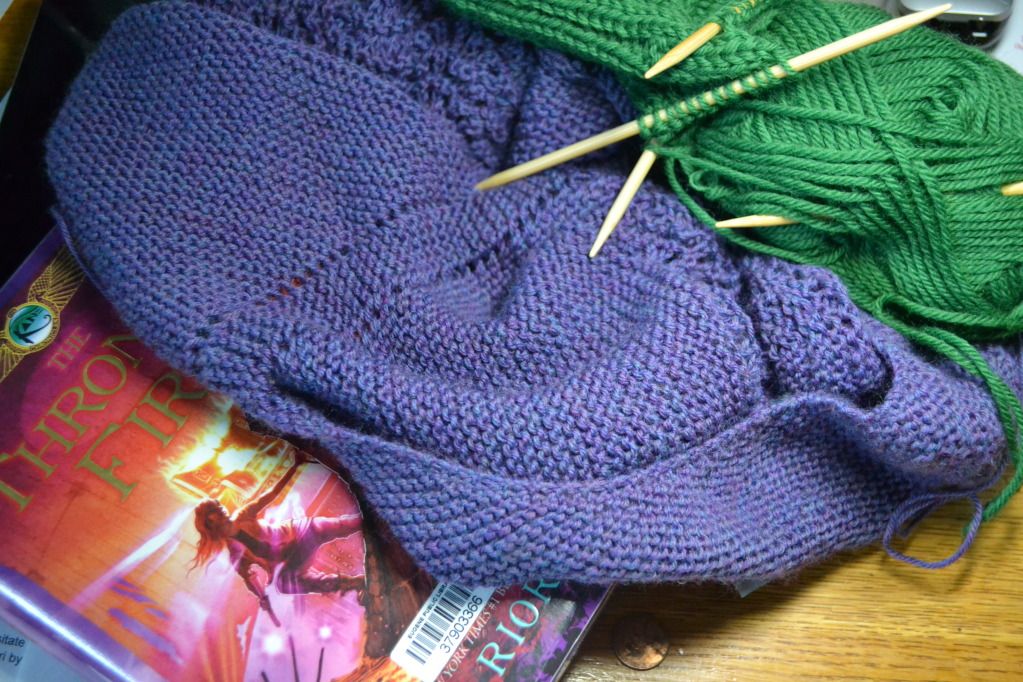 On the needles :: I finished(!) my shawl. I still have to weave ends and block it. I think I will really enjoy it this fall and winter when it is chilly...right now it is in the mid to high 90's and I have no need for a shawl. I do wish it were bigger, I'm thinking another skein of yarn would have been nice. As it was I only had about 2 feet of yarn left...I finished the last couple rows just begging for there to be enough. Just as I had hoped the yarn to finish #3's sweater came right after I finished the shawl so I've started sleeve number 2 and hopefully will be combining everything by the end of the week. I tried everything on him to make sure he hadn't grown out of it in the hiatus of working on it. He was so excited to see it pulled out again. Can't wait to finish it.
On the nightstand :: Slowly reading through
The Throne of Fire
. I just don't get into this series like I did Riordan's
Olympian series
. I'm trying though.
See more yarn, books and wonderfulness over at
Ginny's
.