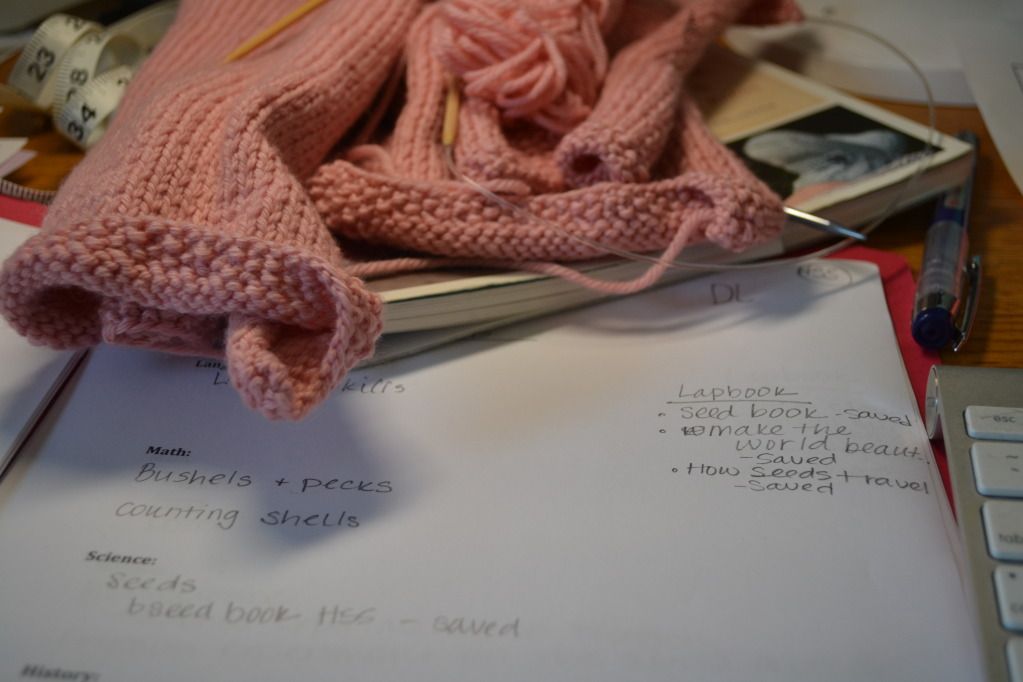 On the needles :: I haven't worked on any knitting in weeks. I need to go to the yarn store for more for 2 of my biggest projects and ripping back all of my lace must have added a block in my brain about wanting to work on my shawl. But I realized that it will be fall before I know it so I need to get over my phobia about placing buttons myself and work on the sweater for #6. I purposely made it big, casting on the 6-12 month size, so it would fit her when it was sweater weather. I didn't want to have not finished it and miss sweater weather or her 6-12 month size. Though in my zest to place those buttons correctly I just knitted right along past the point of binding off the arm hole...back to ripping out. Sigh. I'm going to the yarn store this week so I'll have some more options soon.
On the nightstand :: It is that time of year where I'm not reading much but trying to read ahead and plan for school. I think I have all of my FIAR pre-planning done so now I just have to figure out when to put each book into our schedule. I'm ordering the rest of our books this week so I'll be planning and researching and scheduling for awhile yet.
Fo on over to
Ginny's
to see even morn yarn and books.