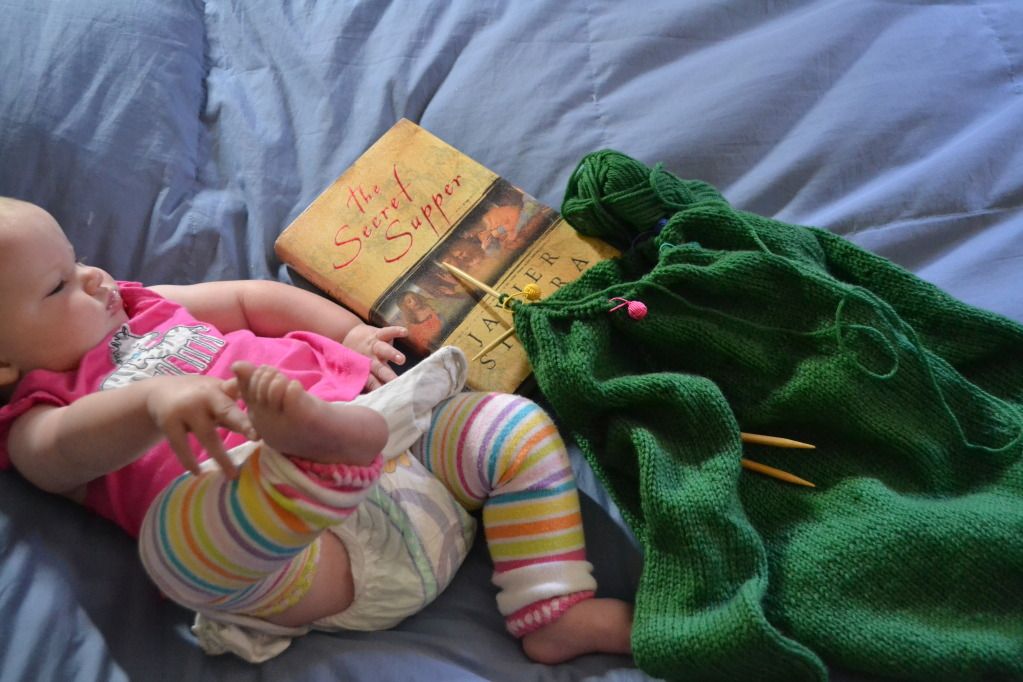 On the needles :: I have been working on #3's sweater exclusively and I'm so happy about the progress. I'm hoping to have it off the needles and be working on a couple ideas I have percolating by the weekend.
On the nightstand :: I gave up on
The Throne of Fire
, I just couldn't get into it and it was taking up valuable space in my mind to worry if I should keep trying or not. #1 has read the whole series so far and doesn't enjoy them as much as the
Olympians series
but is glad she read them. Since she couldn't tell me book 3 was to die for I just couldn't keep going. I started
The Secret Supper
. Still too early to give an opinion.
Joining Ginny today for
Yarn Along
.