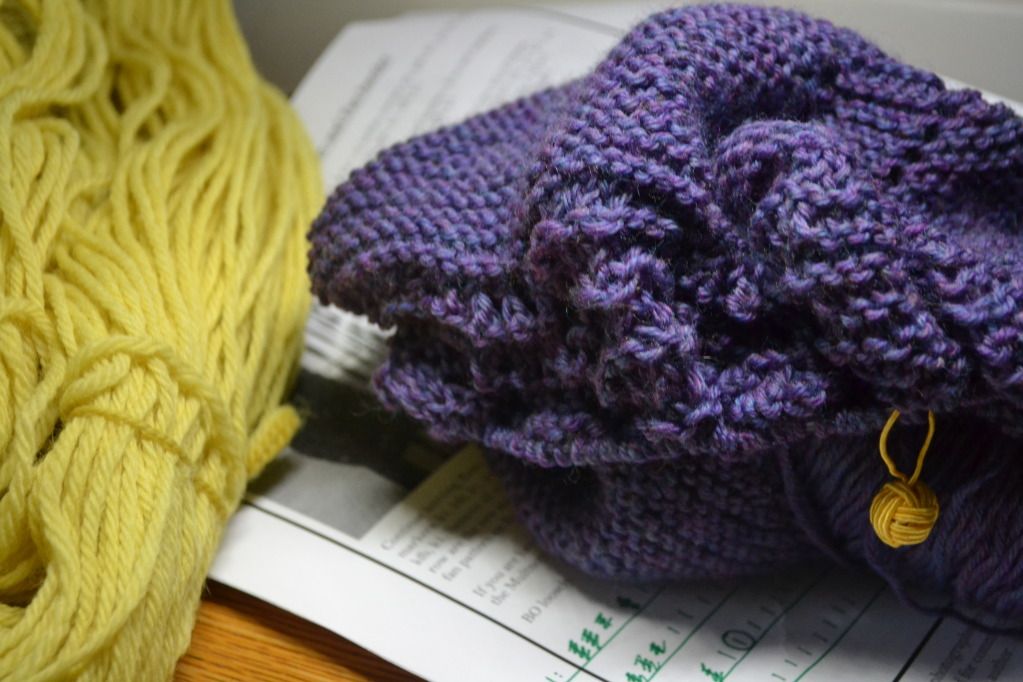 On the needles :: I ordered yarn to finish
the sweater
I started LONG ago for #3, hoping to finish it before he outgrows it. I suddenly got the finishing bug and hoped to finish
#6's sweater
and my
summer shawl project
before the yarn arrived. And I was making great progress on #6's sweater, until I ran out of yarn. What is really the bummer about it is the yarn is from
knitpicks
, the same place I ordered from for #3's sweater...so more shipping to be paid. Wish I had know I was not going to be able to get both sleeves from the skein. So that's on hold while I work on finishing the shawl. It is nice to knit now that I have fixed my mistake and I can kind of see that I may finish this week. Just in time too, the mornings and evenings are sure cooling off around here.
Another project you see in the picture is what I spent much of last week doing. Dyeing yarn for the first time! With Queen Anne's Lace flowers! It was so cool, though time consuming! And I'm so thrilled with the color I got. Just have to figure out what to make with it.
On the nightstand :: I've been trying to read. I want to read. It just isn't going for me. I have
The Throne of Fire
from the library. And I want to read it so I can read
The Serpent's Shadow
, I bought #1 for kindle but so far I haven't been able to get into it.
Joining
Ginny
today! Much to see over there today...